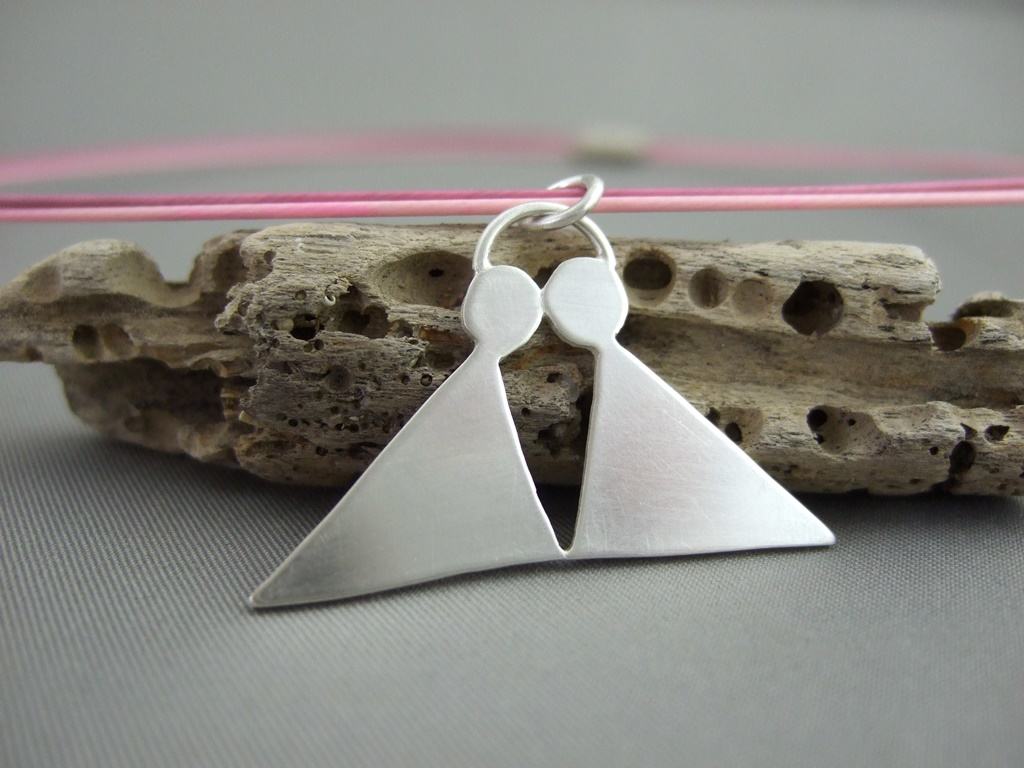 I have a lovely sister, who has two lovely girls – my twin nieces.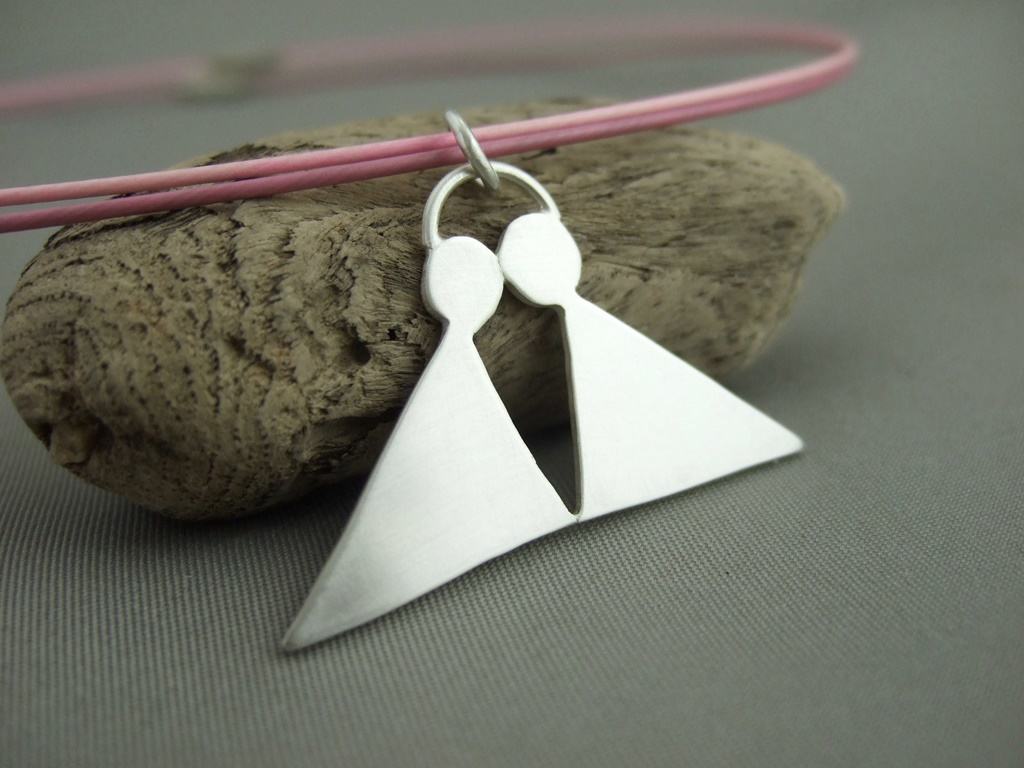 I made this pendant for my sister's birthday this year.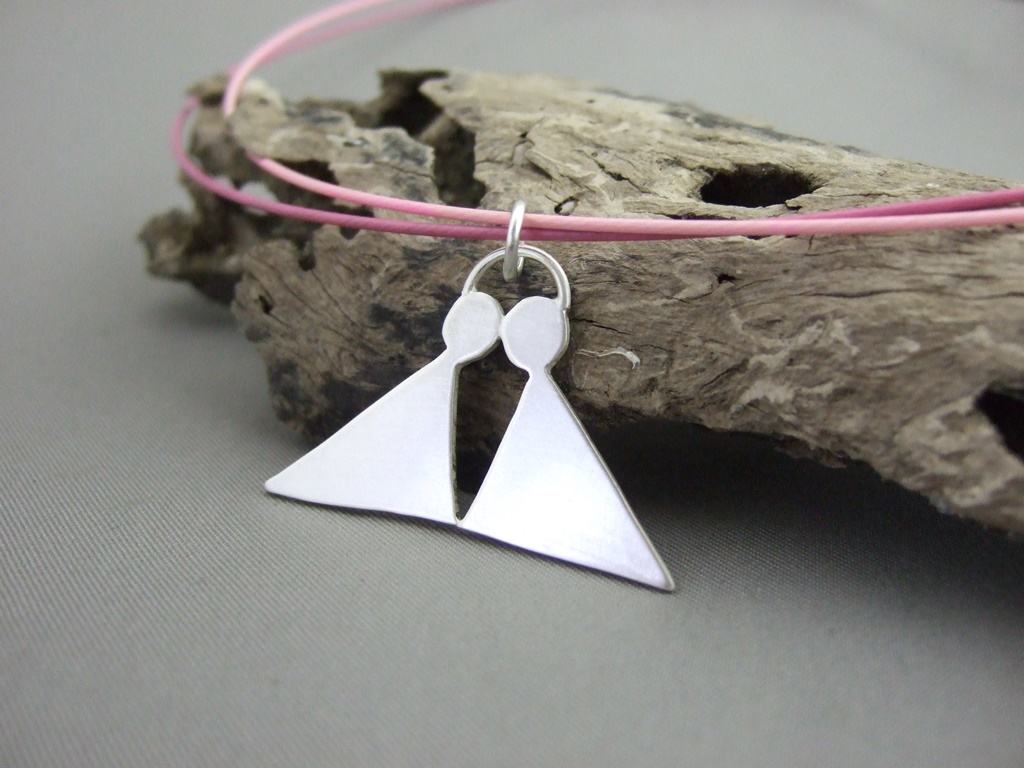 I saw two little girls with their heads together, reading or doing something crafty – although they could be dancing, or kissing. I love all three of those girls, super-much!