This cuff bracelet was a one-off remodelling job I did for a lovely client using an old cuff which was precious to her but unfortunately broken. It's a good reminder to be careful when putting on your cuff bangles not to squeeze or stretch them and over-stress the metal!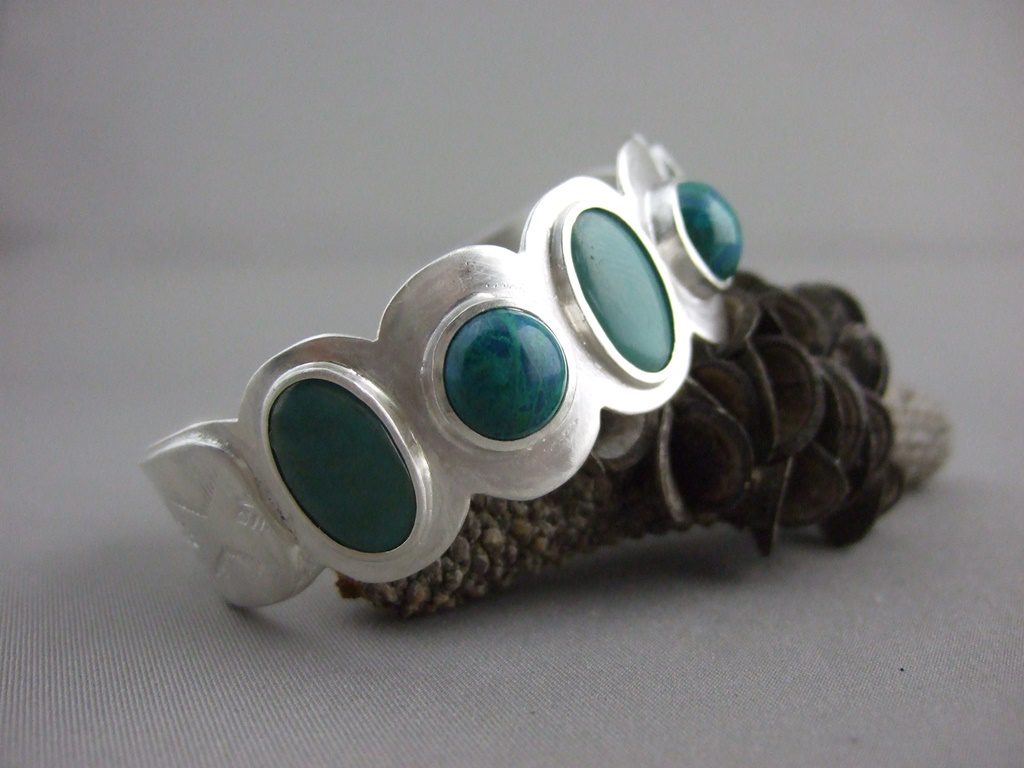 The existing stones were (probably) turquoise, and the addition of chrysocolla adds interest and texture to the piece.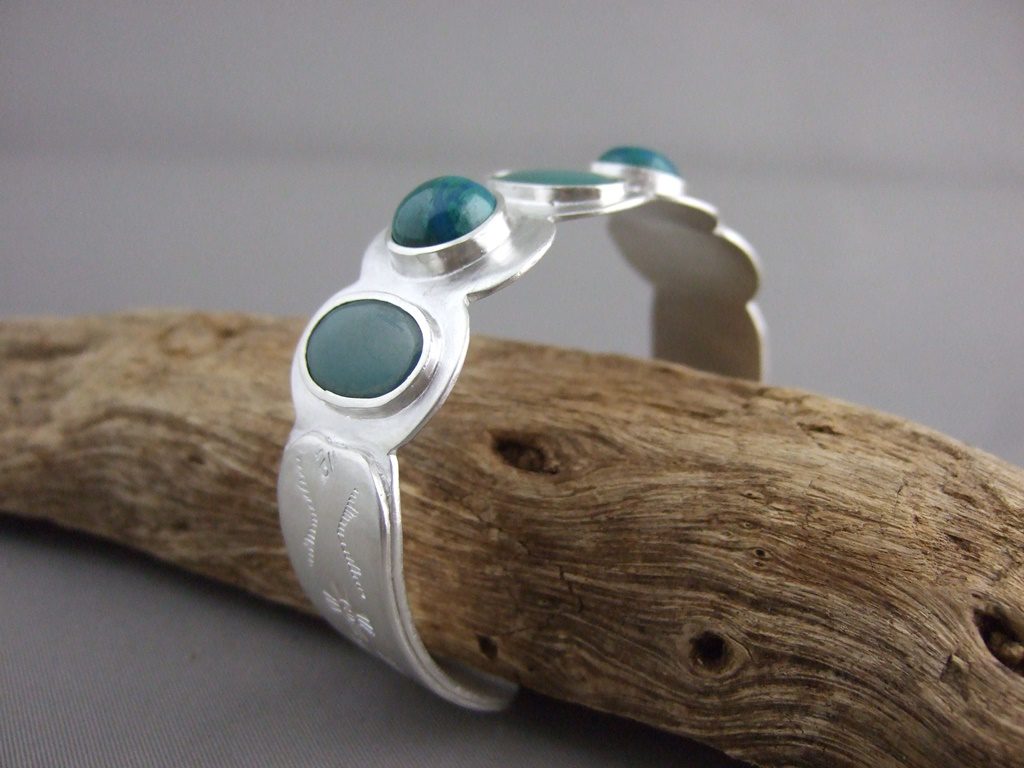 It was great working with Juliet, and we discovered quite a few uncanny coincidences that made the experience even more special! Thanks!