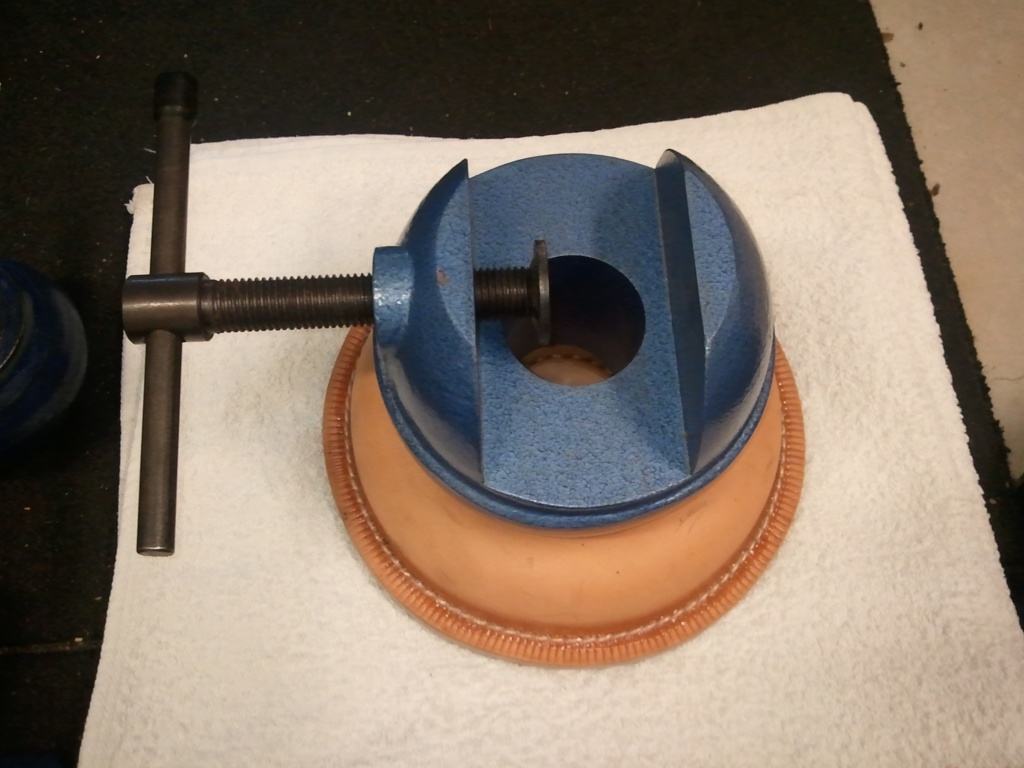 The engraving ball (also known as the engraving vise) is a steel ball with a slot cut out of it, and a vise clamp across it. It is seated in a cup (in this case, a leather donut, lubricated with graphite) which enables it to be rotated 360 degrees around, and around 180 degrees side to side.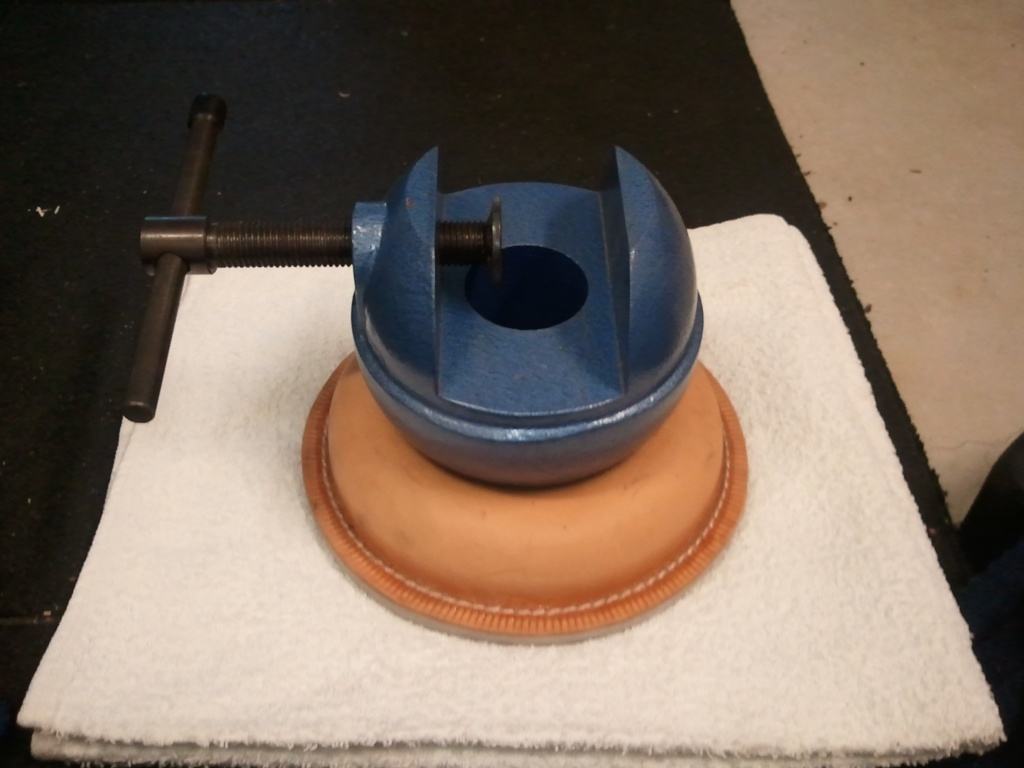 Used most often for engraving (obviously!) the ball gives you a full range of movement so that as you are cutting, you can spin the piece around for ease of access.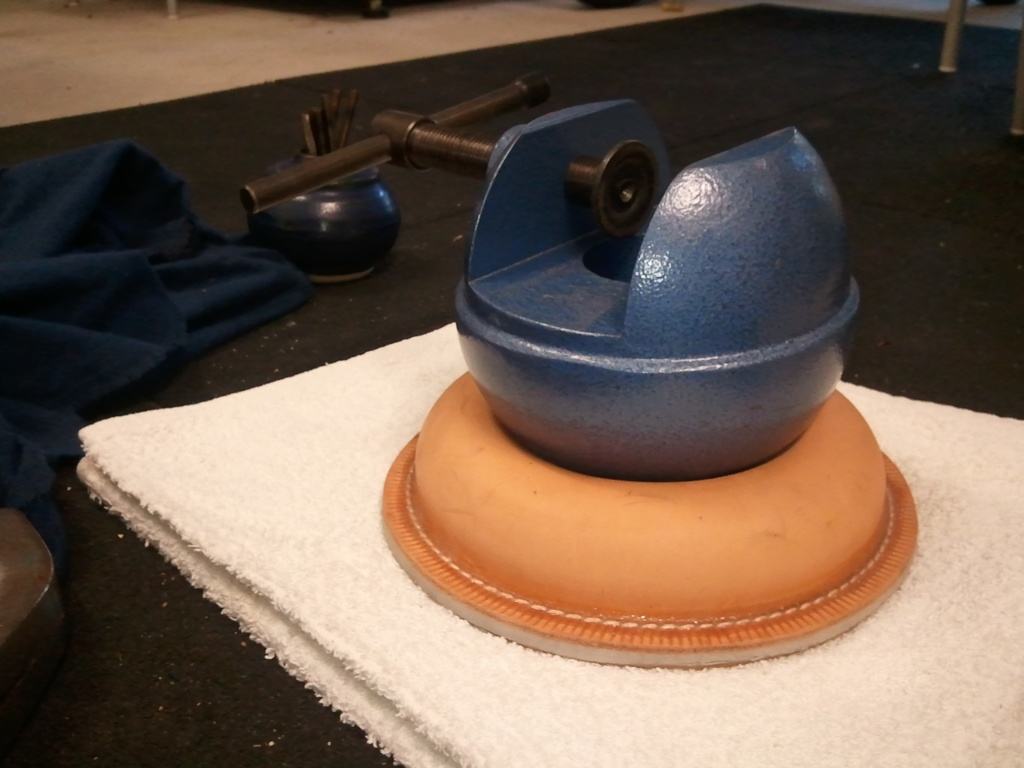 Although I have a set of gravers, and understand the principle of engraving (and of faceted stone setting which also requires gravers), I don't practise those disciplines. Instead, I use my engraving ball for another of its purposes – setting cabochon gemstones.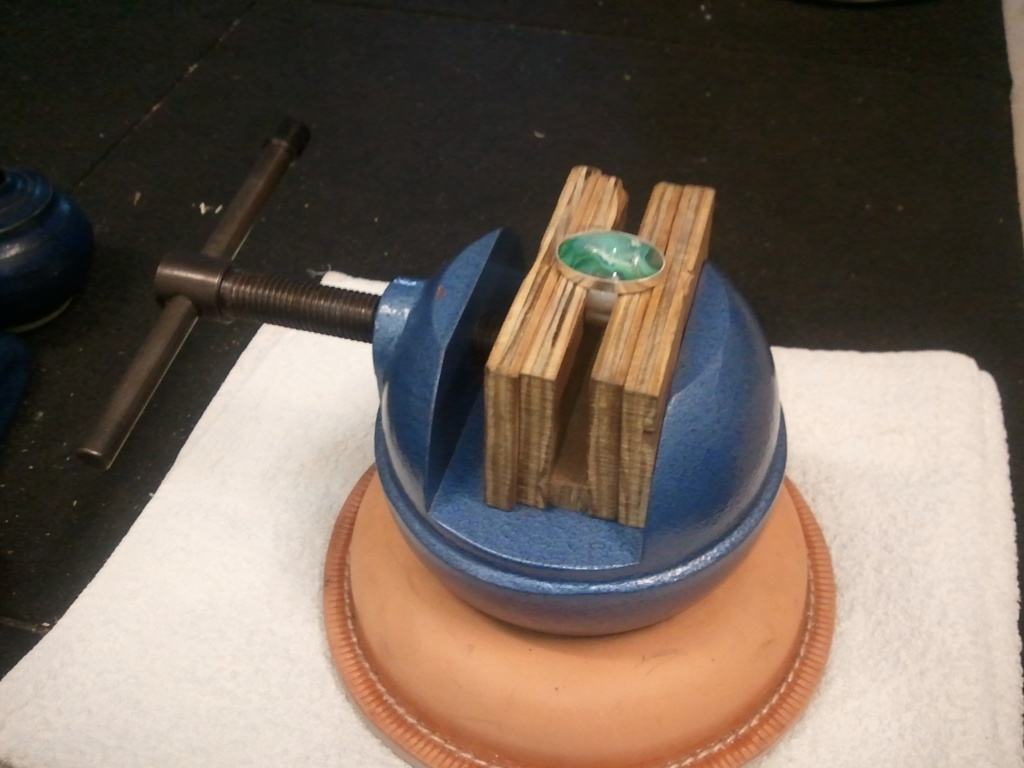 The same principle applies, in that you can rotate the piece so that you can approach the setting from all angles.I love my engraving ball, and use it all the time – I'd be lost without it!