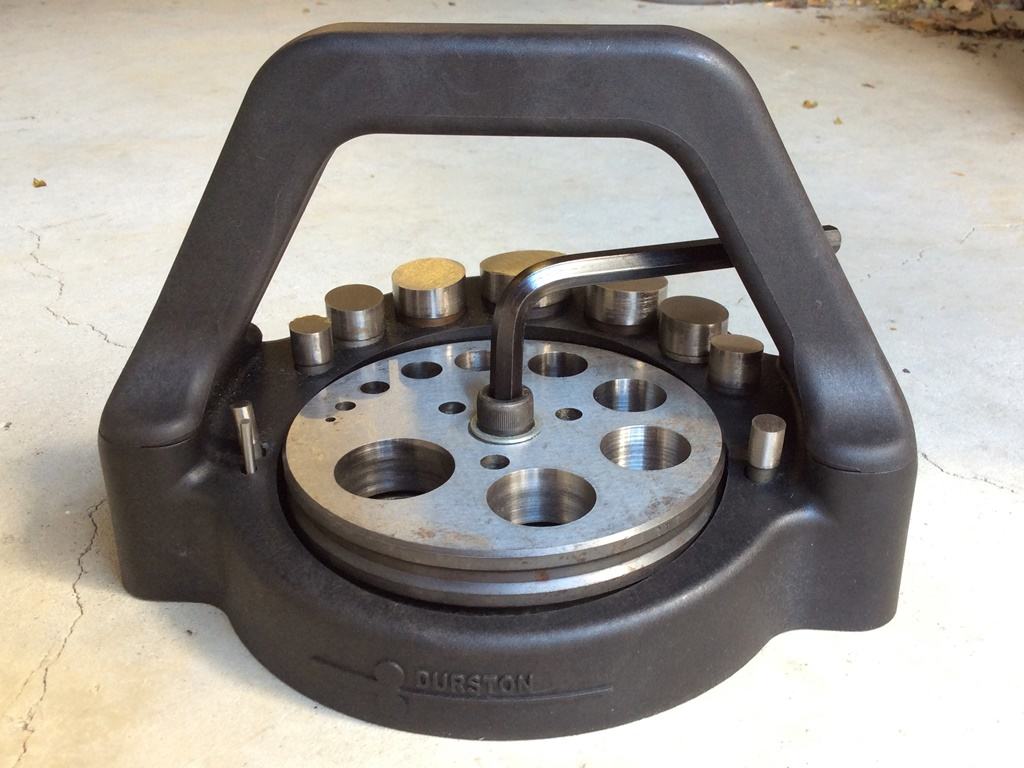 I have a very lovely mum and granny, who sometimes give me cash for birthday and Christmas presents with instructions to buy myself smithing tools. I have a little wish list (of course!), and one of the items on it was a disc cutter.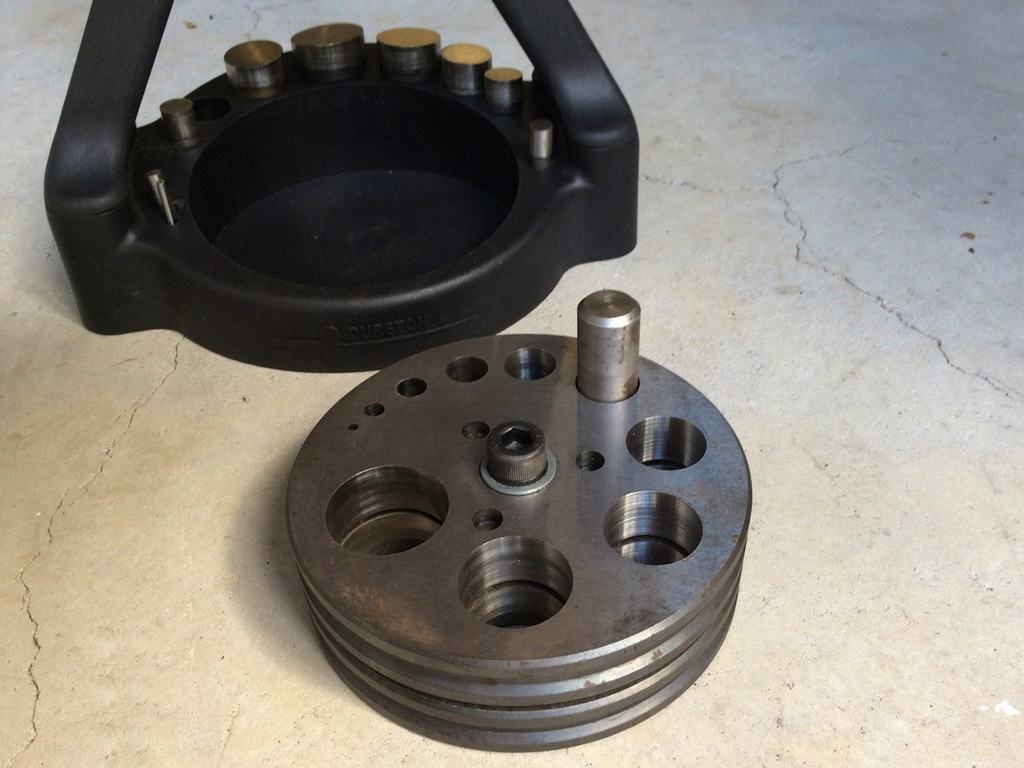 I use a lot of circles in my pieces, (being a fan of the ellipse!) and cutting them out by hand is a lengthy and sometimes tedious process.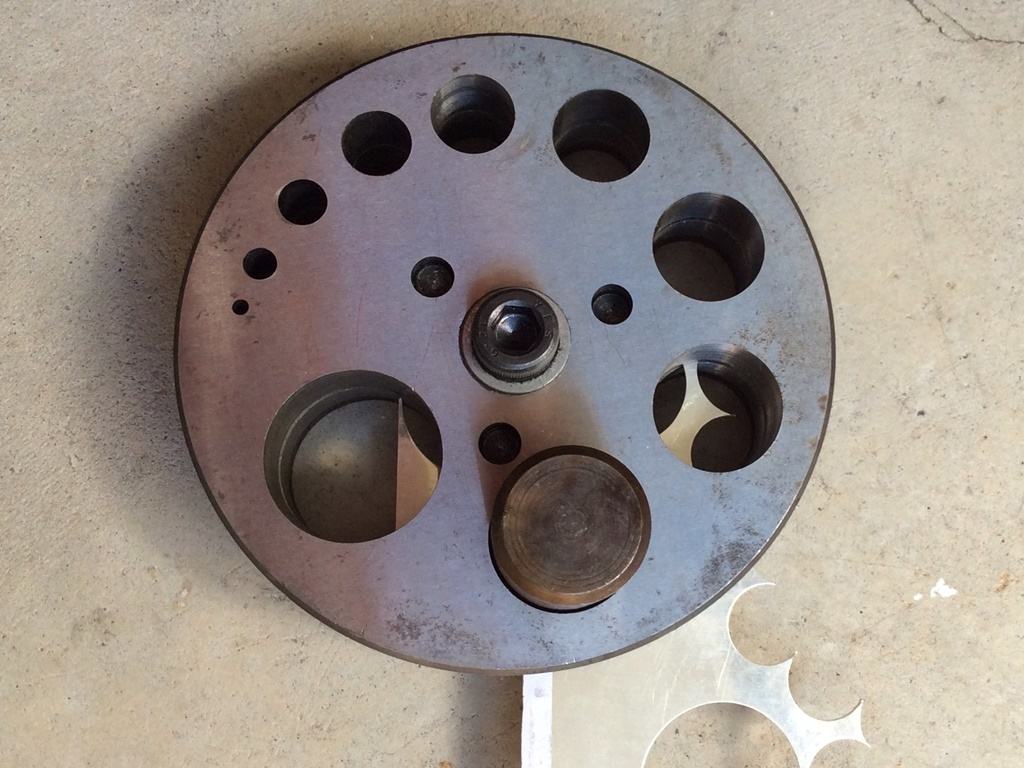 The disc cutter is made from two steel 'wheels', bolted together, with various sized circles (in this case from 3mm to 32mm) cut in them. You slide a sheet of metal in between the wheels, tighten the bolt, and use the appropriate matching punch (which are made from special tool steel, hardened and ground) to cut through the metal.. The ends of punches are sharpened at a slight angle to enable them to cut through metal up to 1mm thick as if it were – well – butter!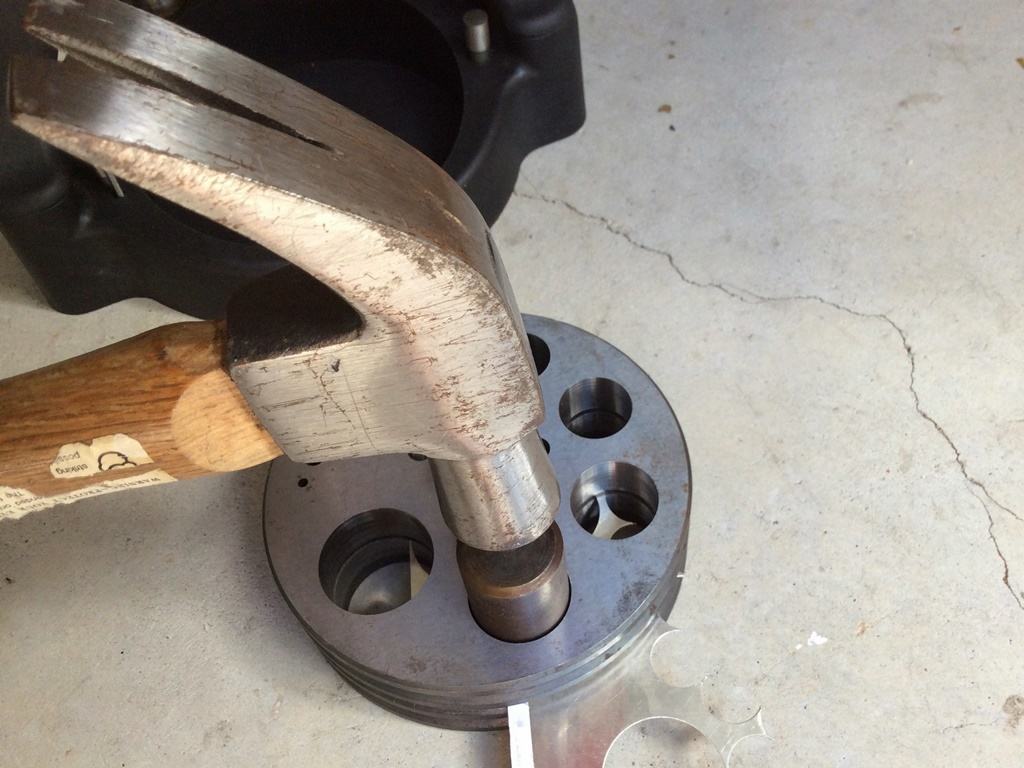 You can see the sheet of silver I'm cutting here has already seen some disc cutting action.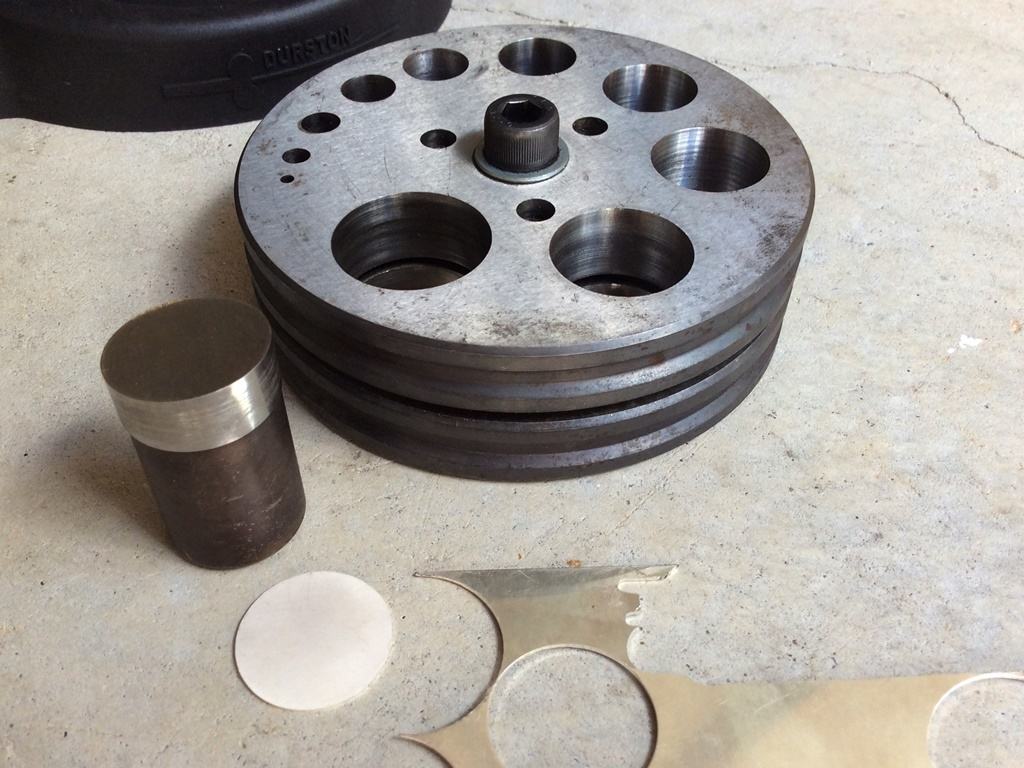 The end result is a perfect circle, every time. I do love my disc cutter ~ thank you, lovely family!