When I first started silversmithing, I hadn't made the connection, but I came to realise that I had become part of a family tradition of shaping metal with hammers and fire. There have been smiths in my family since the 1830s. My great-grandfather, great-great-uncle, and great-great-great-grandfather were all village blacksmiths in tiny villages in Kent and Sussex, England.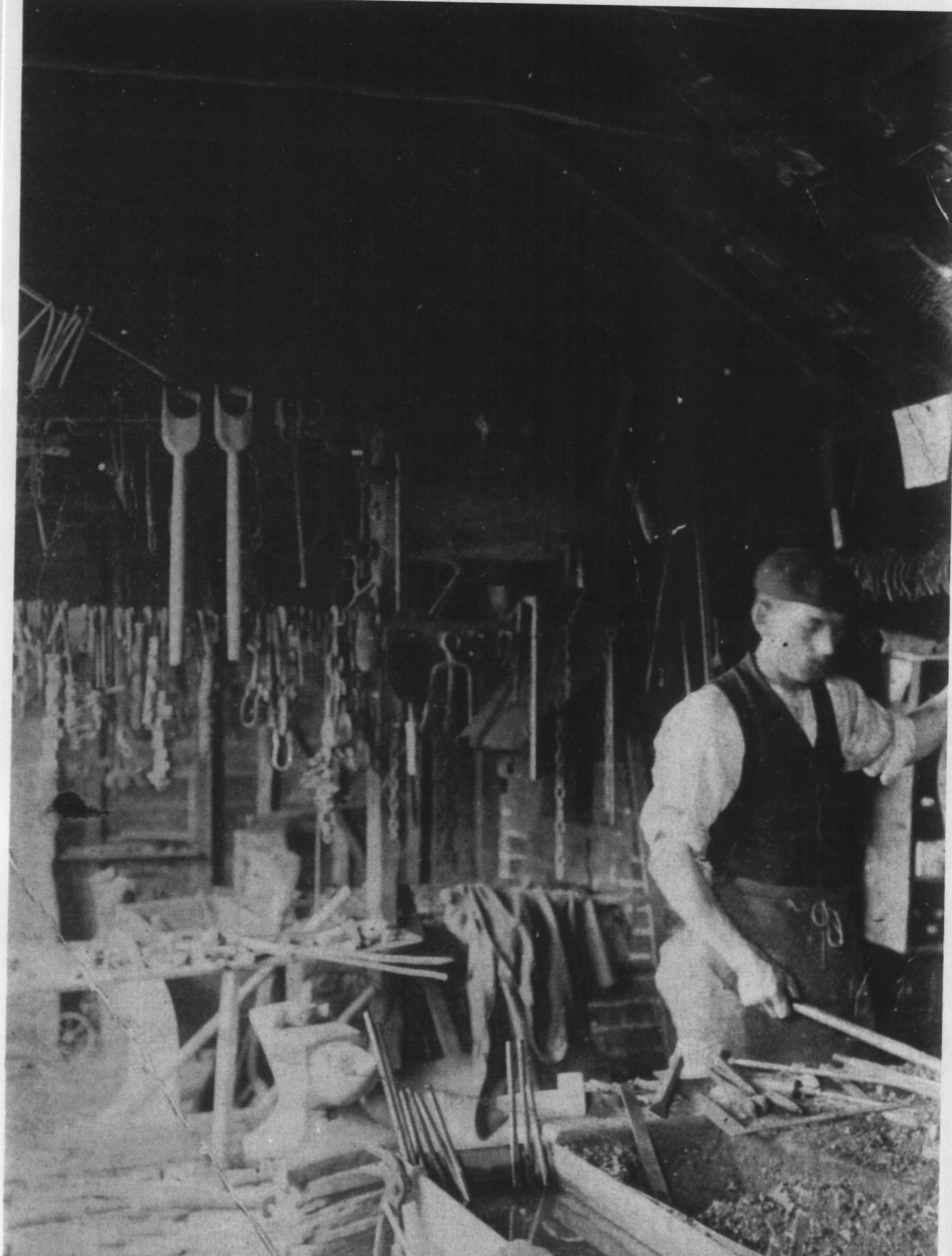 Great-Great-Uncle Bill Horton working in the forge c 1900 – Brede, Sussex, England 
My grandmother, who is now 97, remembers her dad working at his forge first in Guestling Thorne, then in Icklesham, Sussex, making horseshoes and farming implements. He made the gates for Rambledown House in West Chiltington, West Sussex, where my Great-Auntie worked, which I believe may still be there.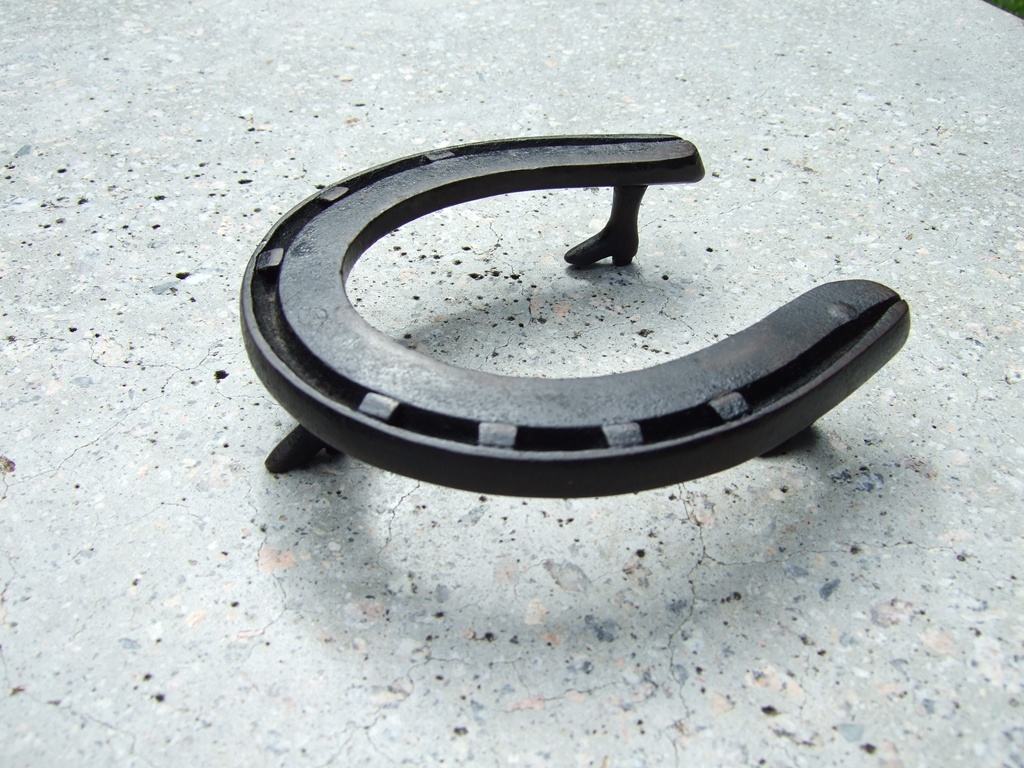 Trivet made by Great-Granddad Robert Horton
Great-Granddad also made this gorgeous trivet (I presume for my Great-Granny), a horseshoe with little boots as the legs, which is one of my most treasured possessions.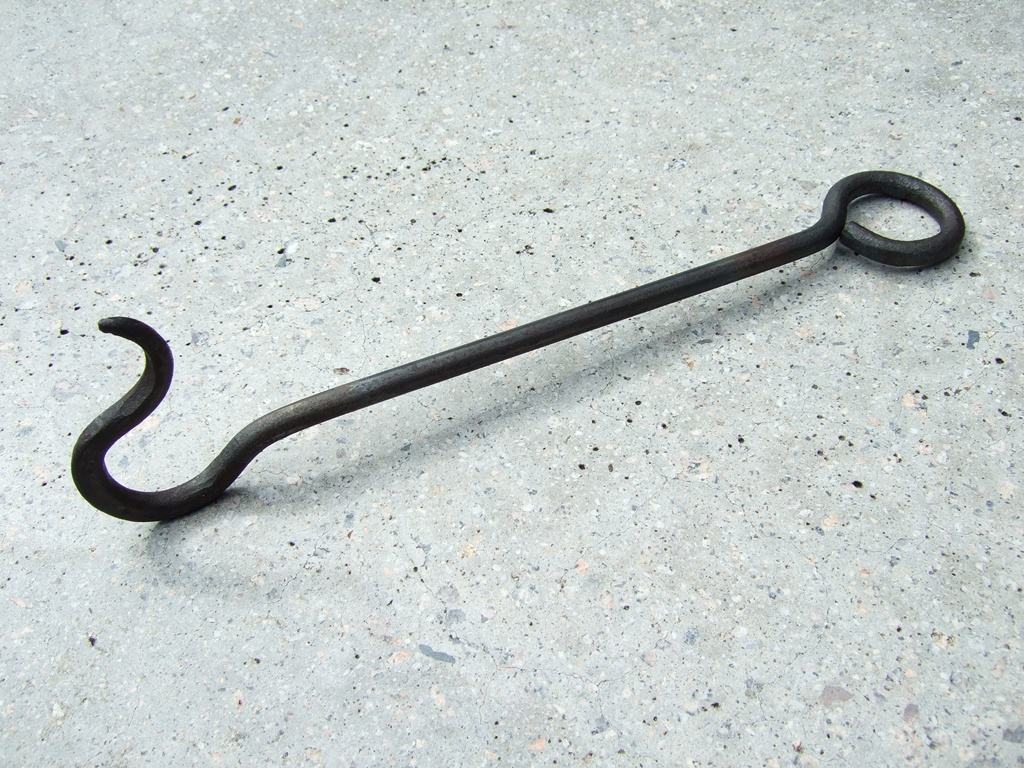 Hook made by me
A few years ago, I did a weekend blacksmithing workshop at the railway yards in Ipswich. The first thing I smithed was this hook, and I am very proud of it. Building the forge fire using coke, maintaining it, heating the straight iron rod to red hot, and hammering it with a big hammer on a huge anvil was very exciting. I had to adjust to the idea that the metal had to be glowing red, as if you heat silver to that state, it means it's melting! Although I got covered in black coke dust, and was pretty worn out by the end of the weekend, it was immensely satisfying and something that I mean to do again some day.
I wonder what my great-great-great-grandfather would have thought of my endeavours? I hope he would have been pleased!