A lucky girl is going to be the recipient of this matched set of sterling silver spiral ring and earrings for Christmas this year!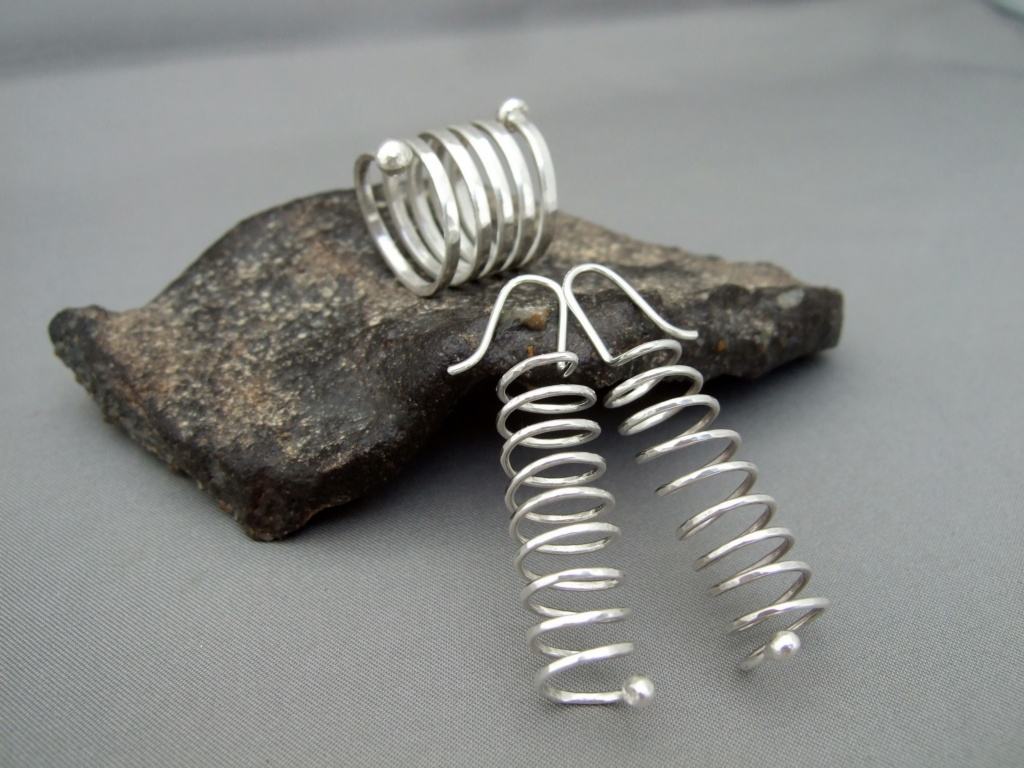 Peter emailed me a description, a couple of photos and a quick sketch of the style he was after, and I took it from there.
I think the silver end cap spheres set off the hammered texture nicely!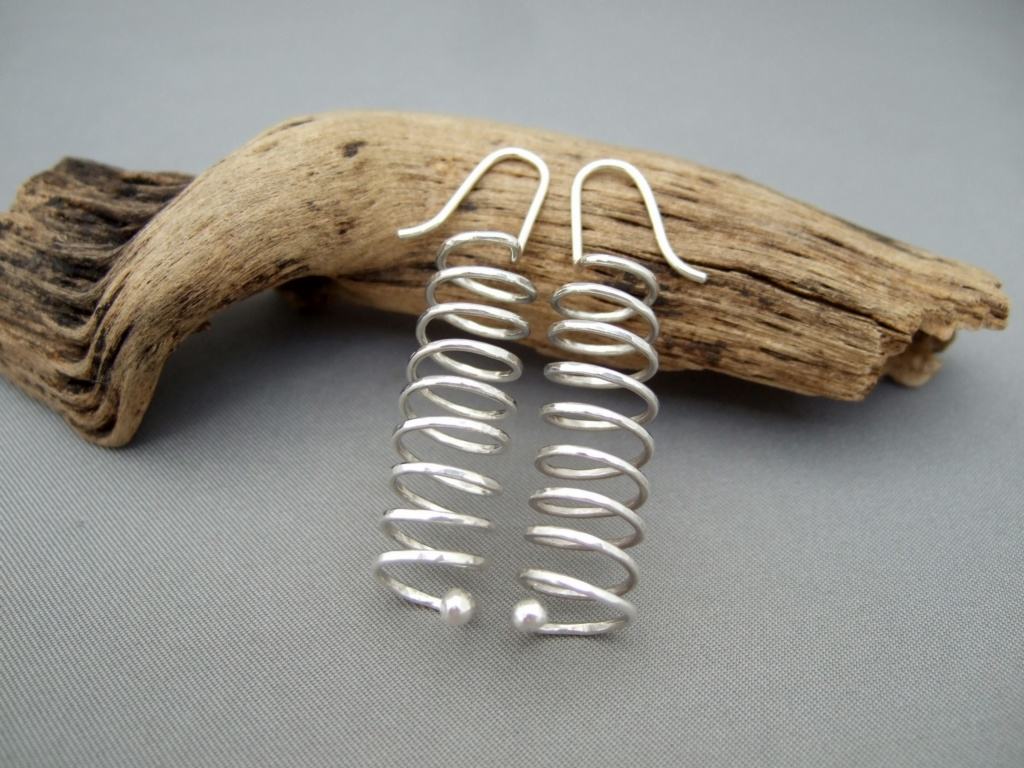 These were fun to make, and I hope they will be well received. Thanks, Peter!