Congratulations to Eva, who is the winner of The Silver Forge Newsletter giveaway for August! This month's prize is a pair of these steel blue Czech glass and sterling silver curve earrings.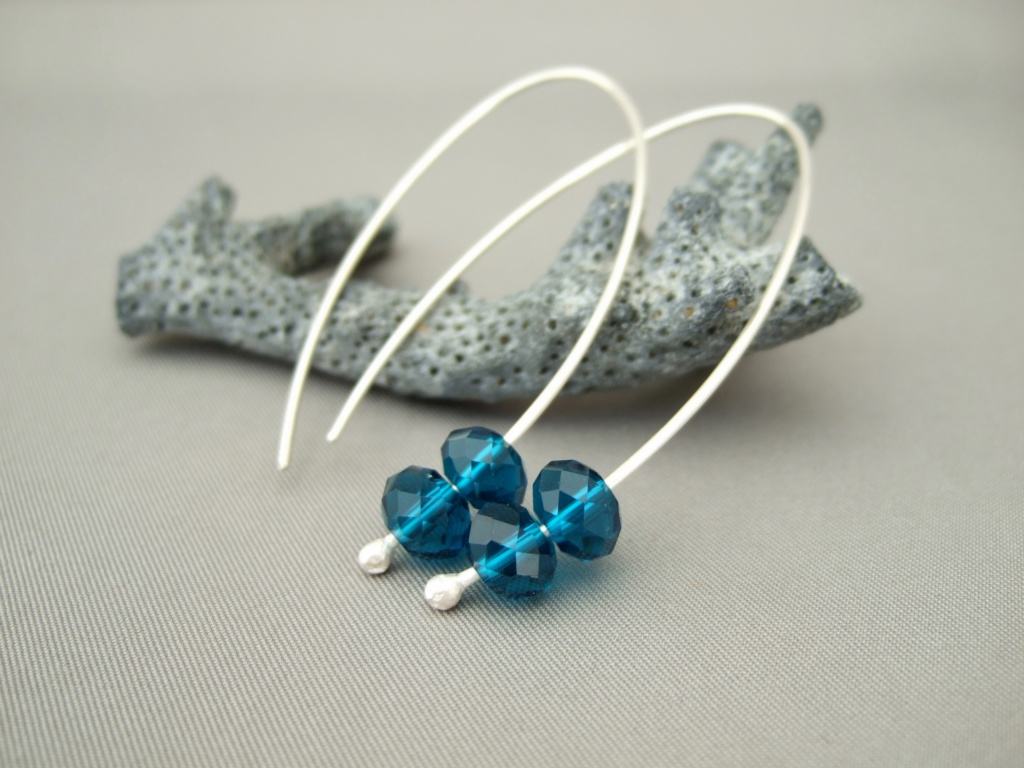 If you like the look of these earrings, and you'd like a pair, you can get yourself some here!
Next month's prize will be a pair of these lilac and white Czech glass and sterling silver oblong earrings.
You can either subscribe to the newsletter for a chance to win them, or you can head to the shop and get a pair now. Exciting!