I made one of these silver sphere pendants for my mother-in-law for Christmas. In the rush, I didn't have time to photograph it.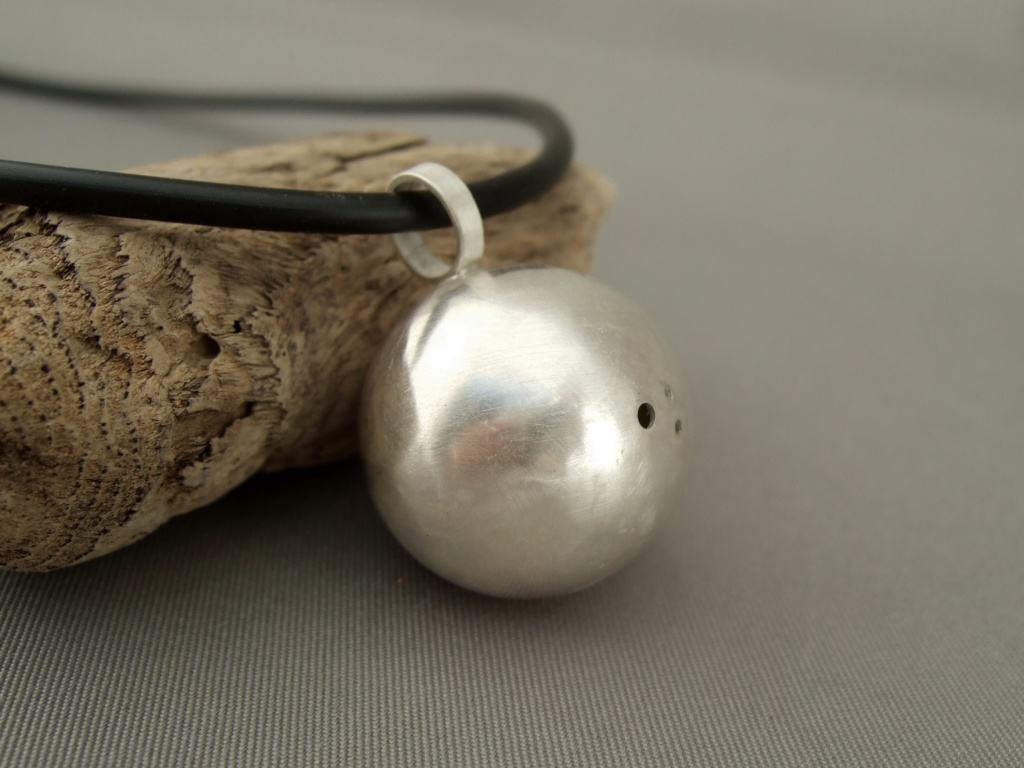 Providentially, it was accidentally lost, and she asked if I could make another one!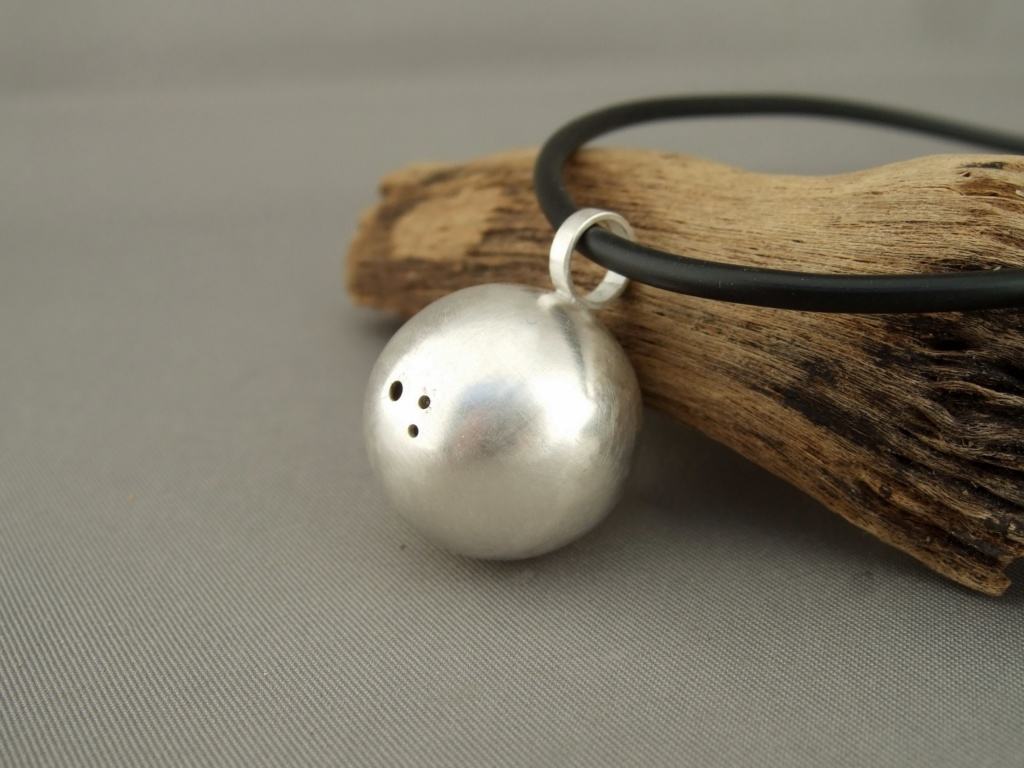 It is hollow inside. I love the soft finish.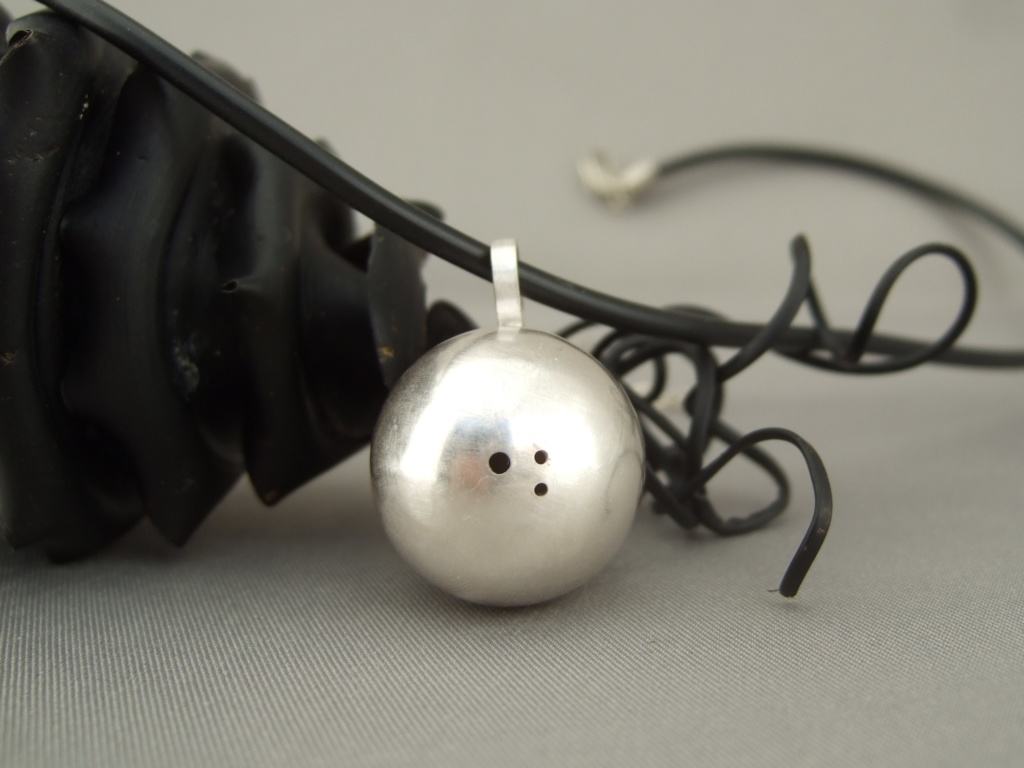 I'm thinking of adding these to the shop – let me know if you're interested!