A lovely customer contacted me from Florida recently. She was about to purchase a pendant from The Silver Forge shop, and wanted to make sure she was getting the right one. I was happy to help!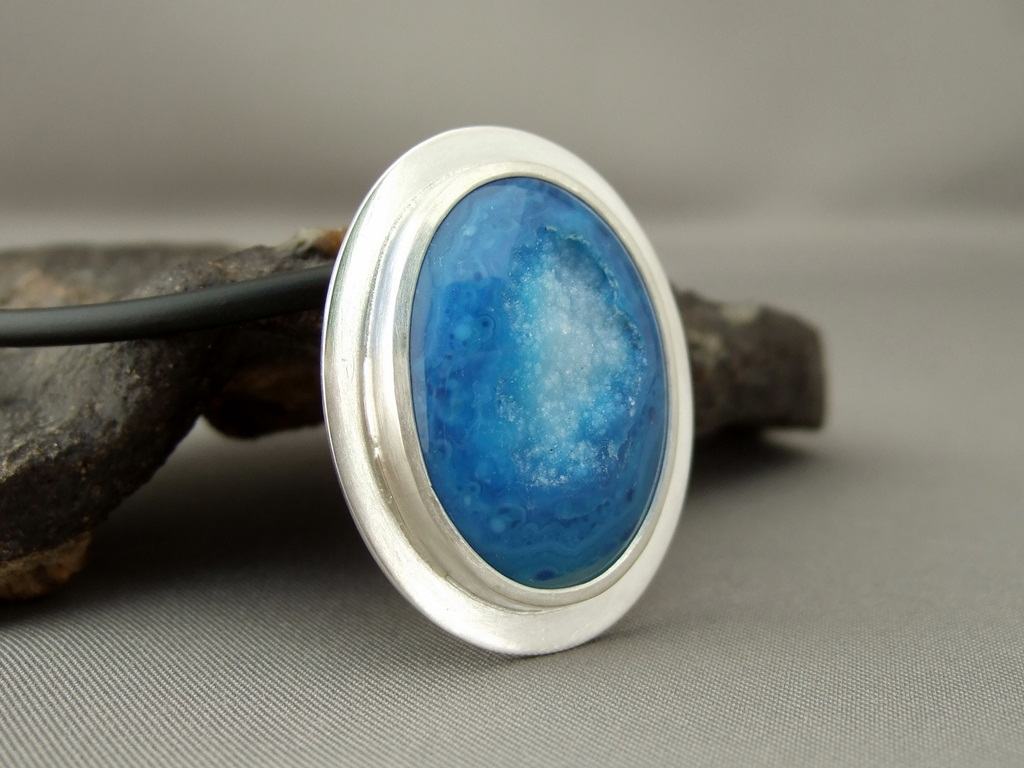 Agate was apparently one of the stones in the breastplate of decision constructed at the God of Israel's instruction for the priest to wear (Exodus 28:15 – the Holy Bible).  It is felt that the agate in the breastplate was likely a sky blue variety.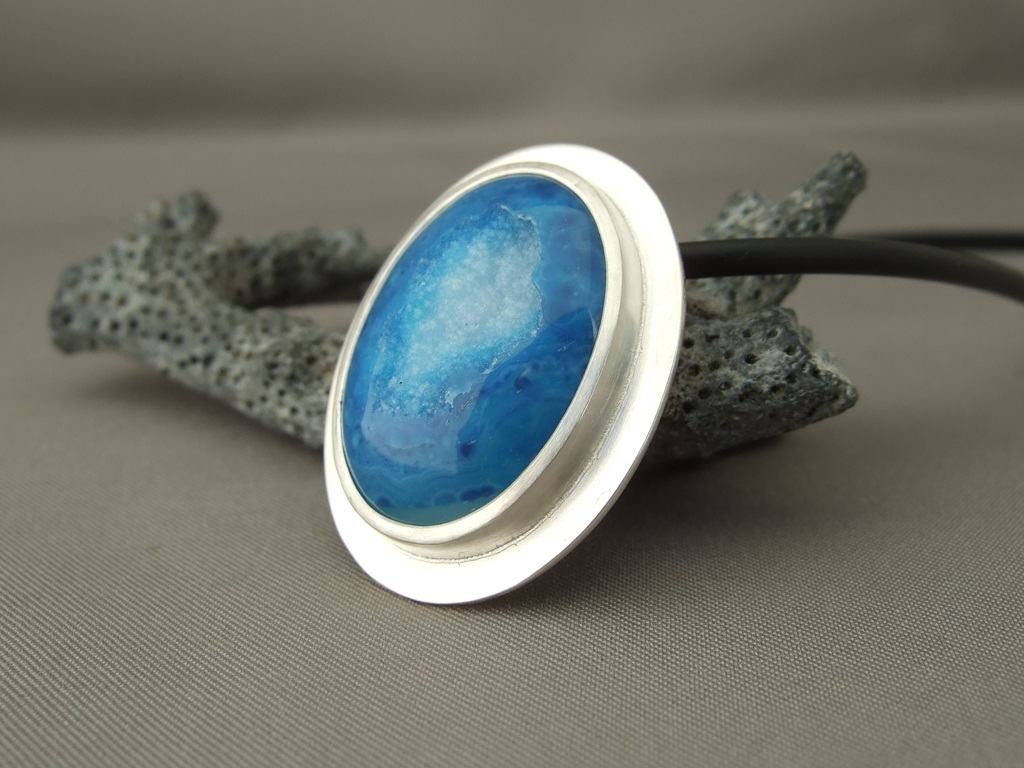 My customer said of an agate pendant she already has "I wear the pendant to remind me of being grounded in my faith in my Lord and as a symbol of Him as my rock. It is my symbol of a shield guarding my heart."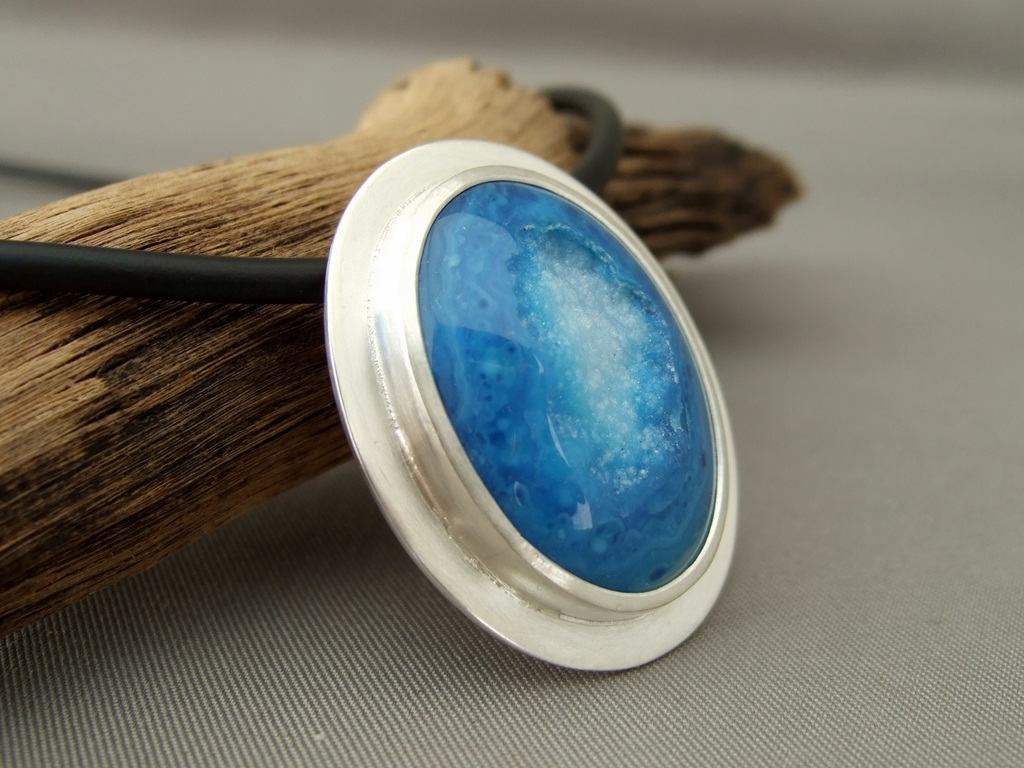 I offered some options which I felt might be right for her, and she decided to go with this lovely electric blue stone, which I custom made into this pendant. I was glad to be able to give my support in her quest for spiritual strength and peace!