A day (or two) in the life of a jeweller! First some mandrels and my mallet. (I was creating a set of palm bracelets and I needed to make them uniform, hence the texta markings on the mandrels.)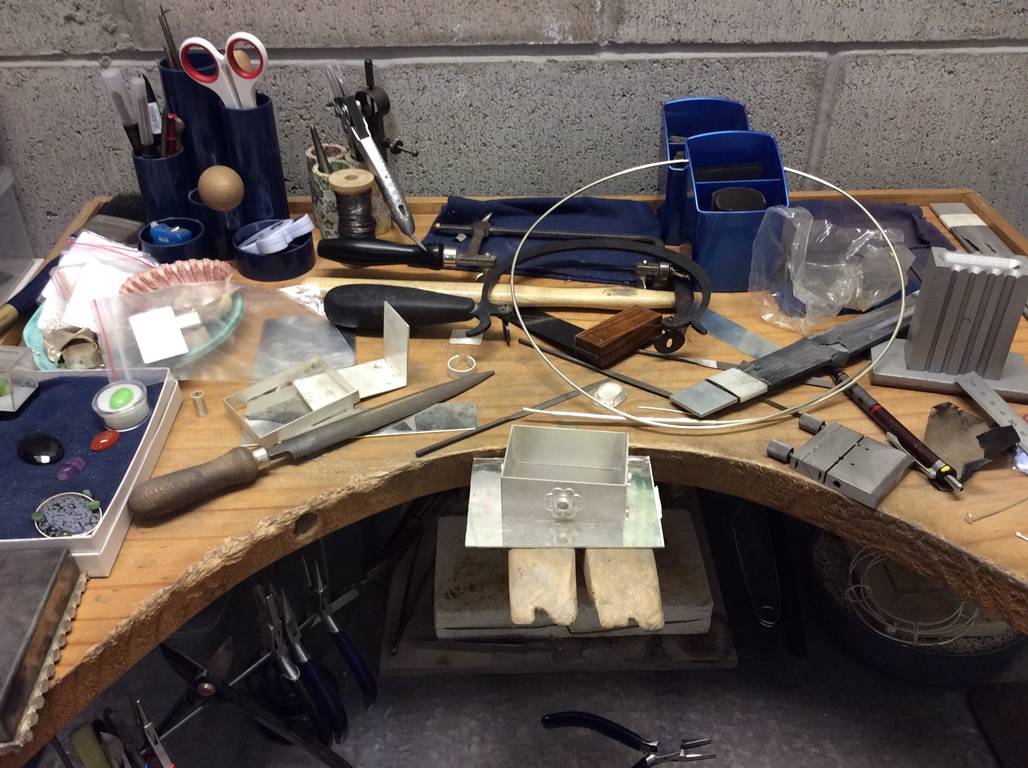 A sneak peek at a very special birthday present in the making! More on that to come.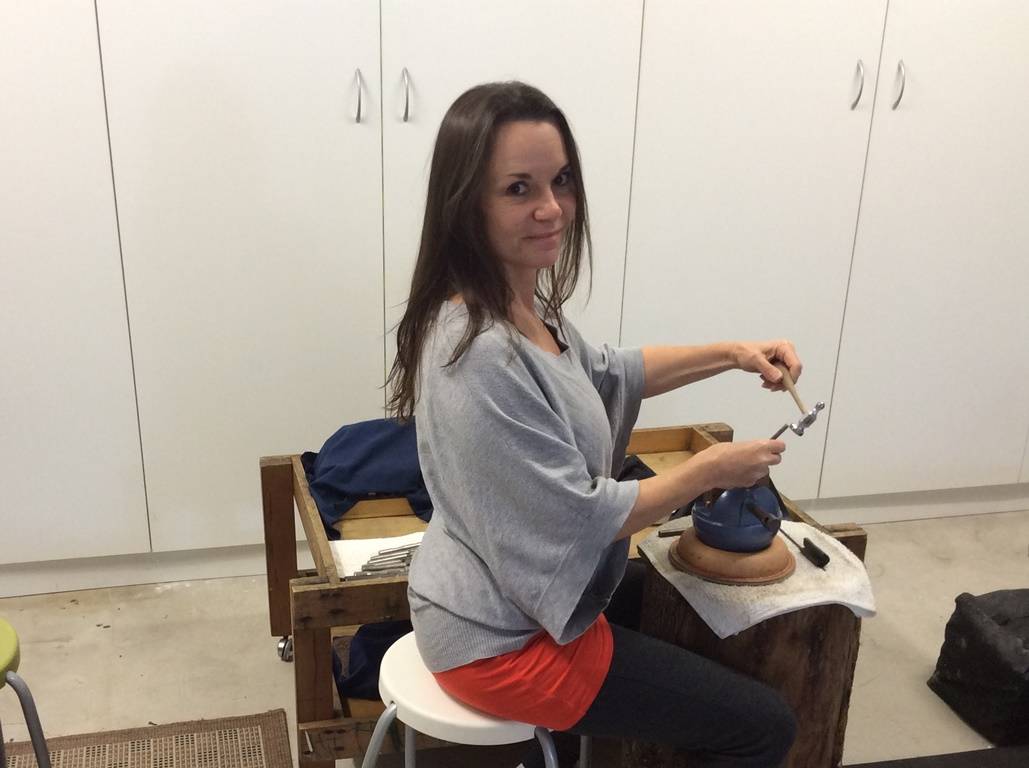 Me, setting a stone in a ring using my engraving ball.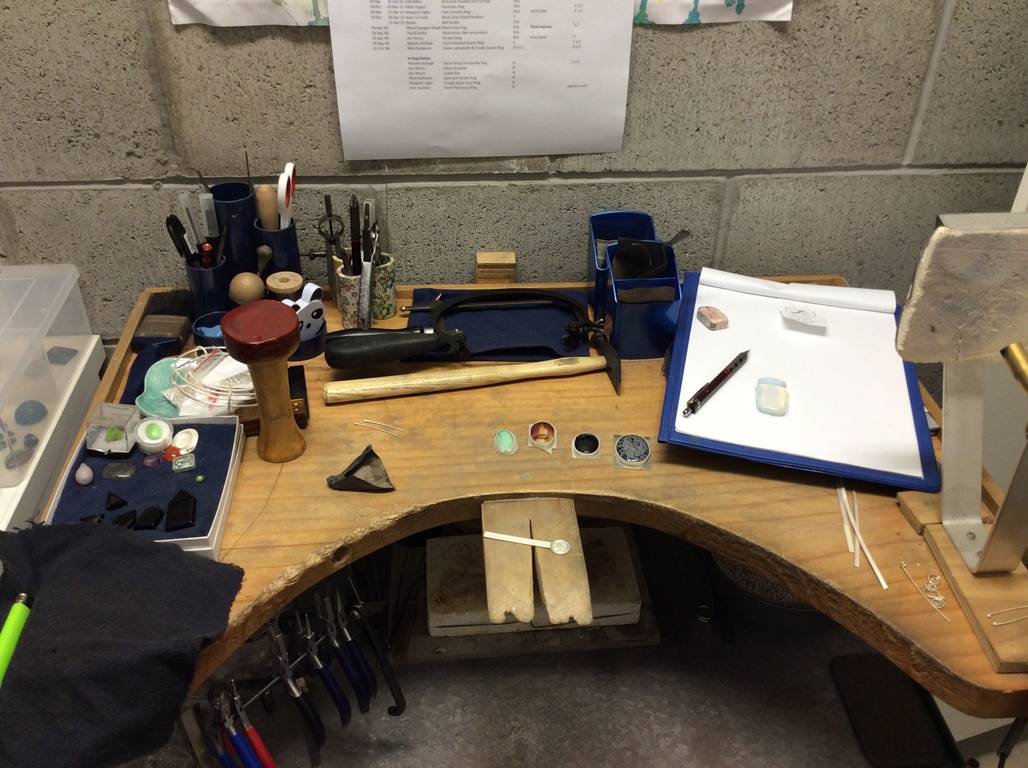 The end of a productive session!