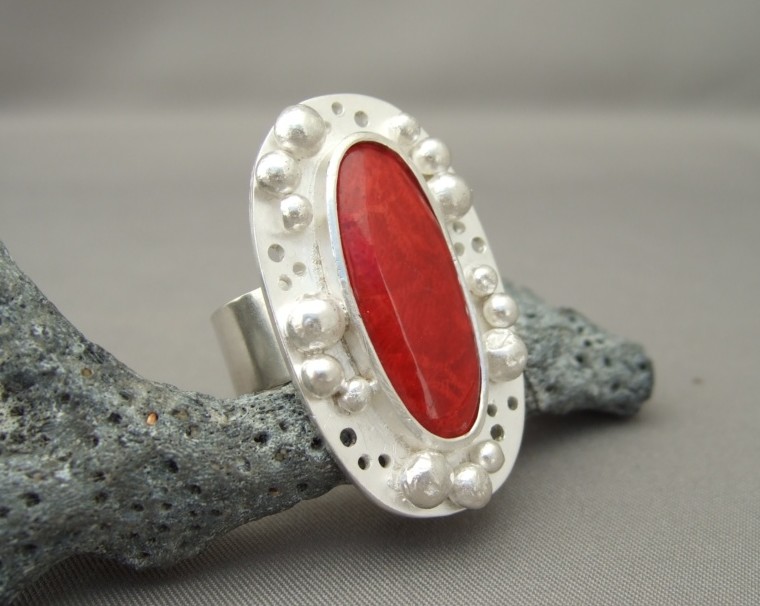 My lovely friend and supportive customer Elizabeth had a surprise recently, when she received this ring as an anniversary present!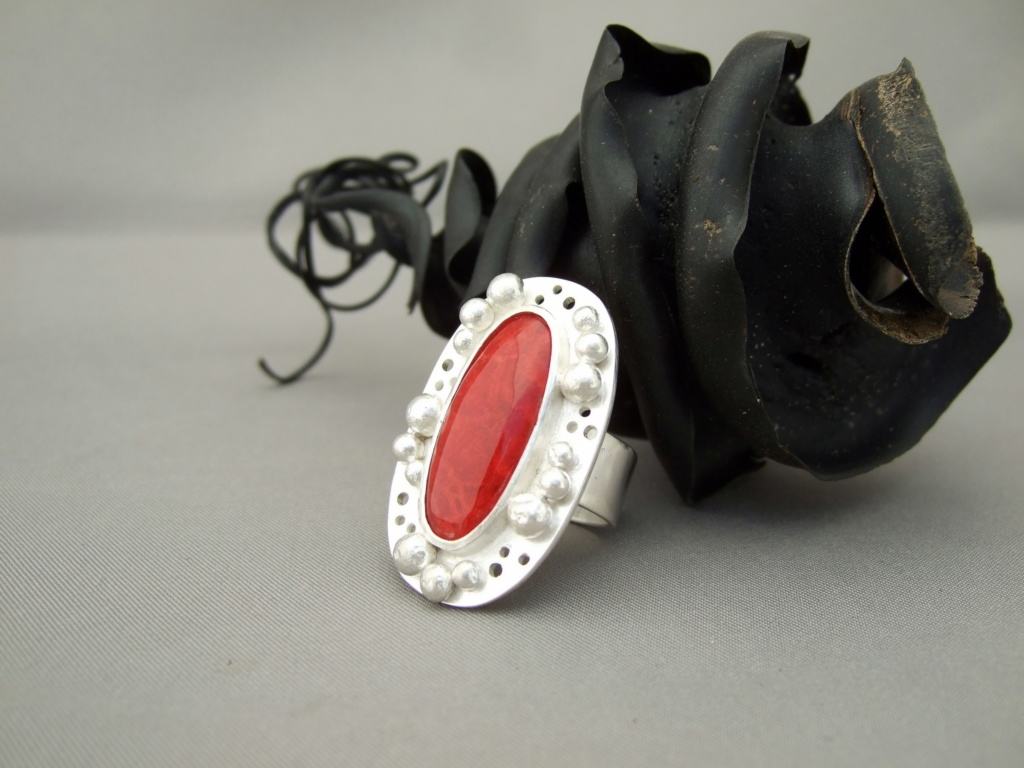 Her husband, knowing Elizabeth likes my work, secretly commissioned me to make it for her.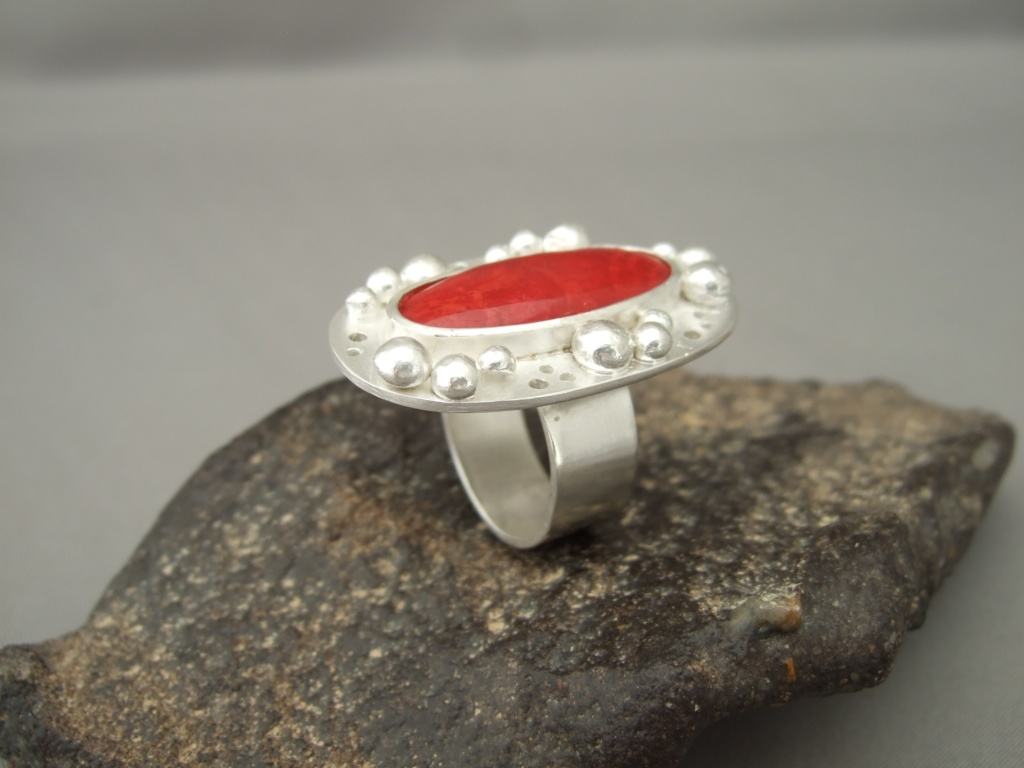 I didn't realise who it was for until I had nearly finished making it – then I finally put two and two together. I was so pleased! Happy anniversary, guys. May you have many, many more!