It's been a while since I posted about the amigurumi knitting I did, so I thought I'd share a bit more of my crafty world with you. Knowing how I like to knit, my lovely London sister sent me a copy of "Knit Your Own Royal Wedding" by Fiona Goble. (This was back in 2011, as a tribute to the wedding of Kate and Will.)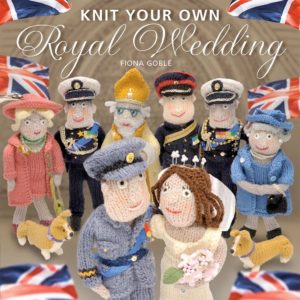 I have gorgeous twin nieces, and I thought they might love to have a dolly each with a wardrobe of clothes!
The need for decoration on these tiny clothes saw me feverishly collecting sequins, buttons, ribbons and all manner of other embellishments – I love a good excuse to make a new stash!
Fiona's book is beautiful, her instructions are clear and concise, and shoes, hats and handbags abound.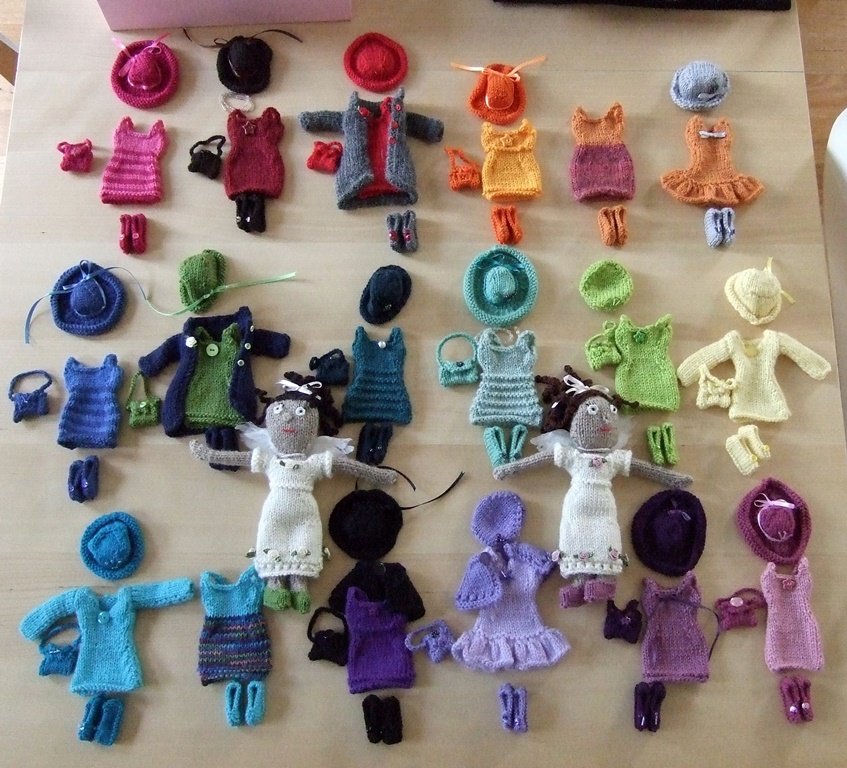 I adored creating these girls for my pair of sweeties. Who knows, one day I may just get busy and make them little dolly husbands – and corgis!  🙂