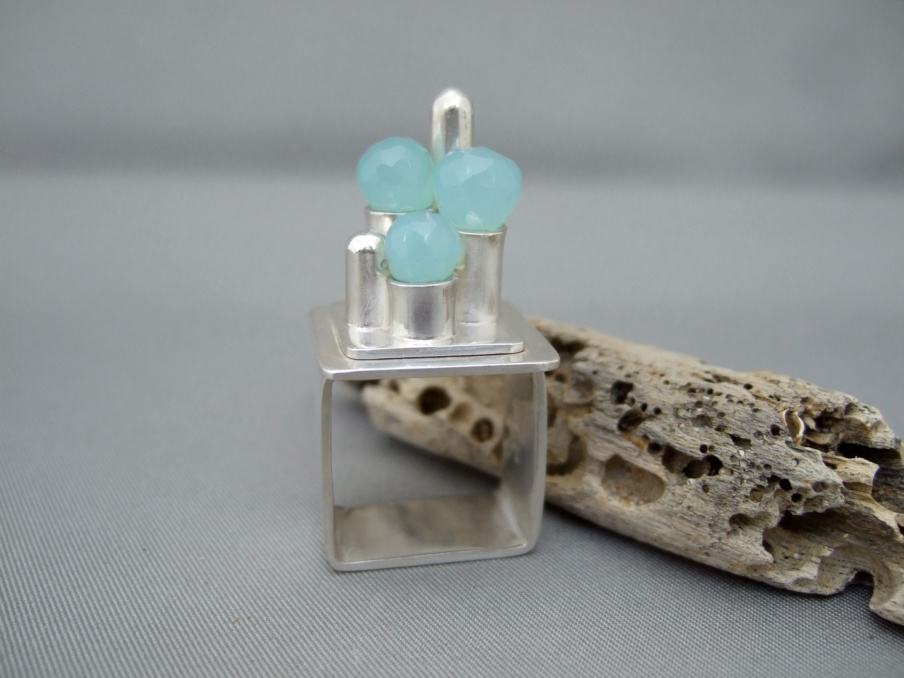 The lovely Terri Begley from ABC Radio Brisbane contacted me recently, after she read my blog post about the Newmarket Brickworks Chimney. I wrote that post as that lovely chimney has given me inspiration for some pieces (including my smokestack ring above). She asked if I would do an interview with her about it for a segment called 'Stop The Train'. 'Stop The Train' is a local program which takes a passenger's eye look at some of the great sights there are to see as you travel around Brisbane. It's well worth a listen, as there are some fascinating places tucked away down the train lines!
I was very flattered, but had to tell Terri that I was totally NOT an authority on the subject – however, Terri wanted to talk to someone who is passionate about the chimney rather than an actual history boffin, so as a total (but enamoured) amateur, I was happy to help. I met Terri at the base of the chimney and we had a chat about what makes it such a special piece of architecture, and why I love it.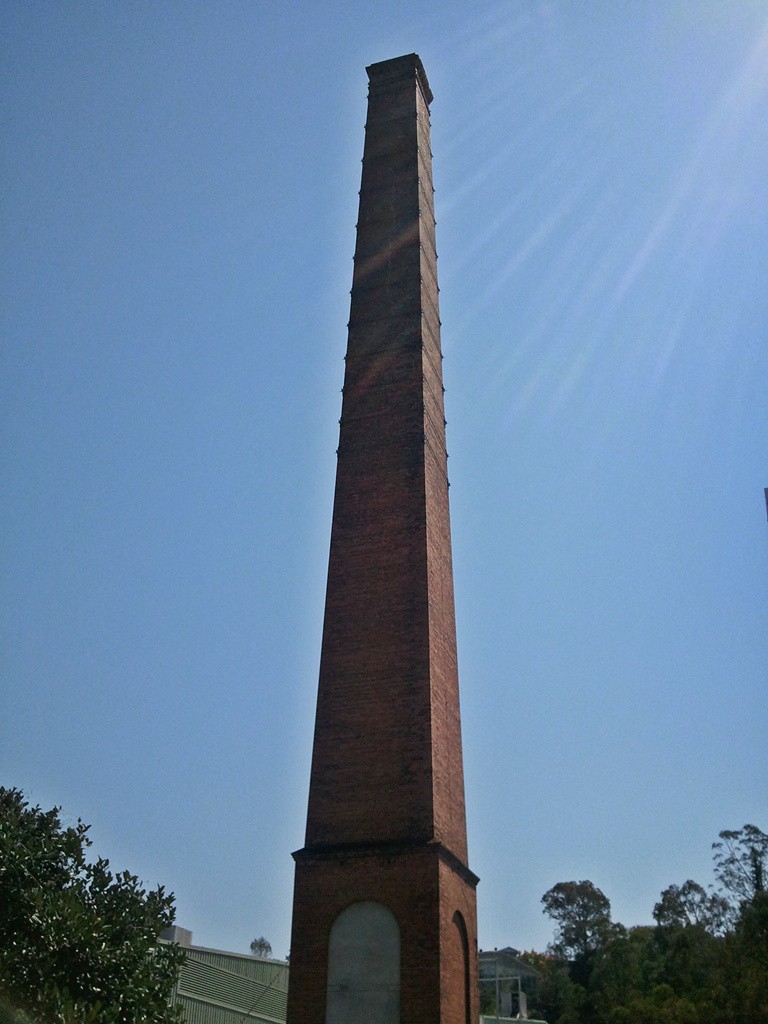 After a bit of a hiccup (where this chimney interview was bumped to make way for the momentarily more topical "Stop The Train" piece about the church at Lang Park), the interview went to air yesterday, Monday 1 July. You can hear the ABC Brisbane Podcast of it here. I didn't even say 'um' and 'ah' too much!
It was a bit of fun, and I'm glad I took the time to do this, even though my brain's initial reaction was a shortlived "What? Hey? Um. No way!" I realised it was good to get out of my comfort zone, so I pushed past that 'no way' stage, and it was totally cool to share my enthusiasm and (limited) knowledge about such a beautiful old structure. Thanks so much for the opportunity, Terri. Love your work!