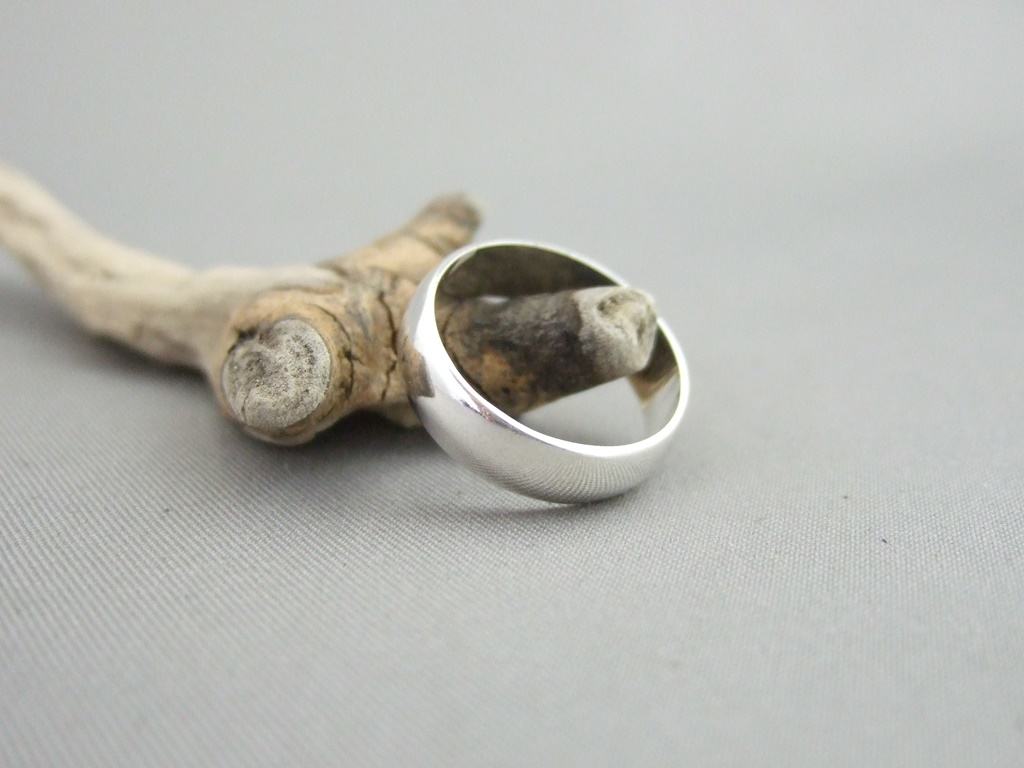 When I started attending the Goldsmith's School in Brisbane back in 2005, the first piece that everyone made was a plain half round ring. This is known in the trade as a 'wedder' (as it is a basic wedding ring.) The 'half round' refers to the profile of the ring.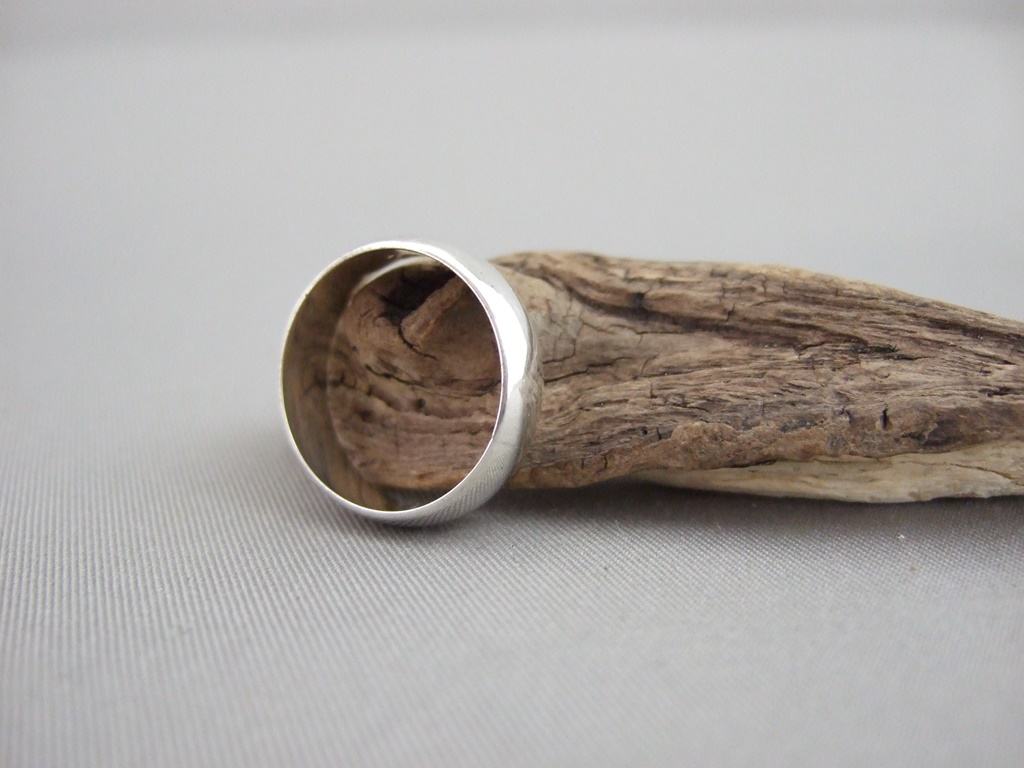 It is possible to use a rolling mill and roll wire to be half round, which is the easy way to make one of these rings; we started with a thicker, flat piece of metal, shaped it into a ring, then filed and emeried until it was half round – it's a good way to learn those basic techniques, and also to get an understanding of the complexities of silversmithing.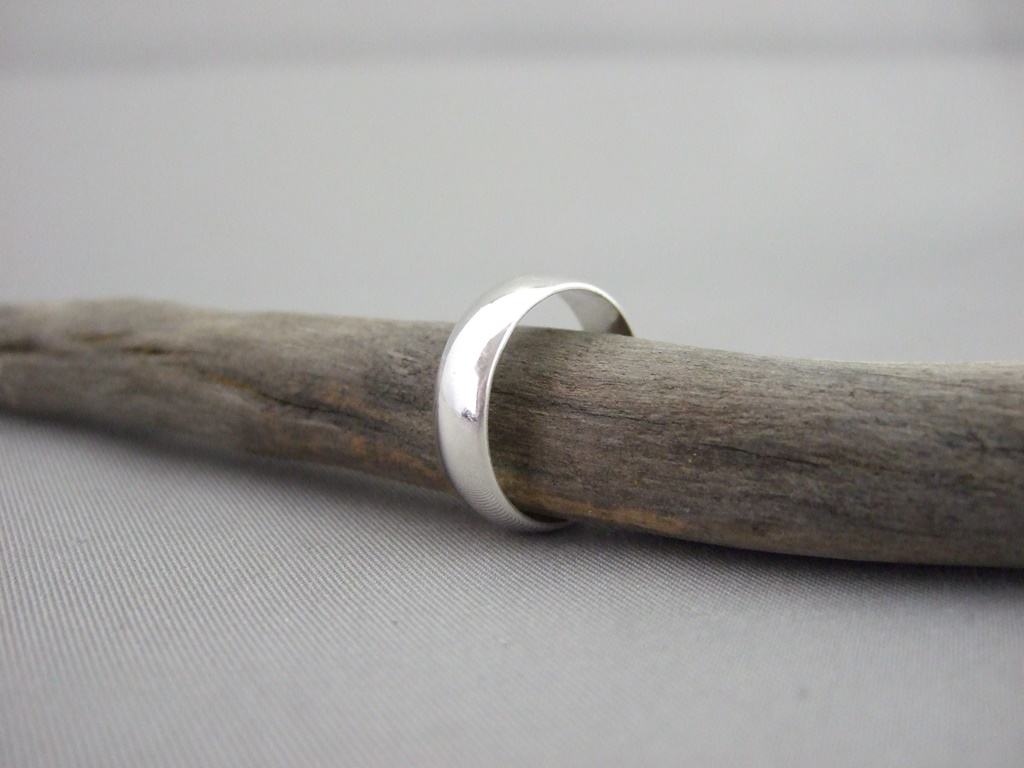 I made this ring to give to my son at the time – I don't think it would even fit onto his pinkie finger these days!