For a while now, I've had a design for a ring in my head. In part inspired by the power station we drive past a few times a week; and in part inspired by castles and towers, minarets and mosques, factories and smokestacks – I seem to have quite an industrial/architectural theme running through my head lately.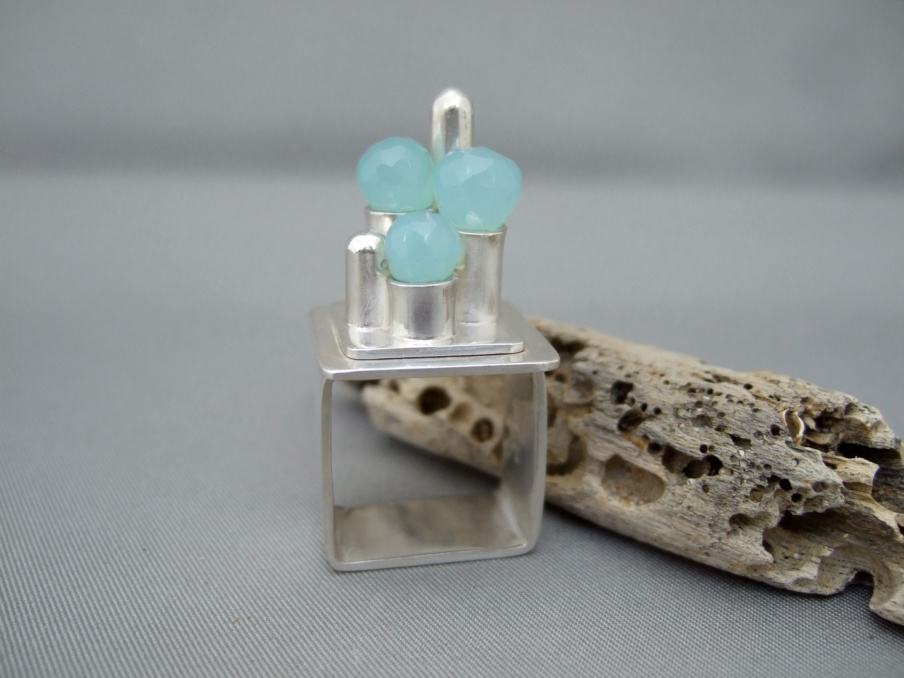 The stones are Peruvian Blue Chalcedony Briolettes, which I turned on their ends. Divine colour, don't you think?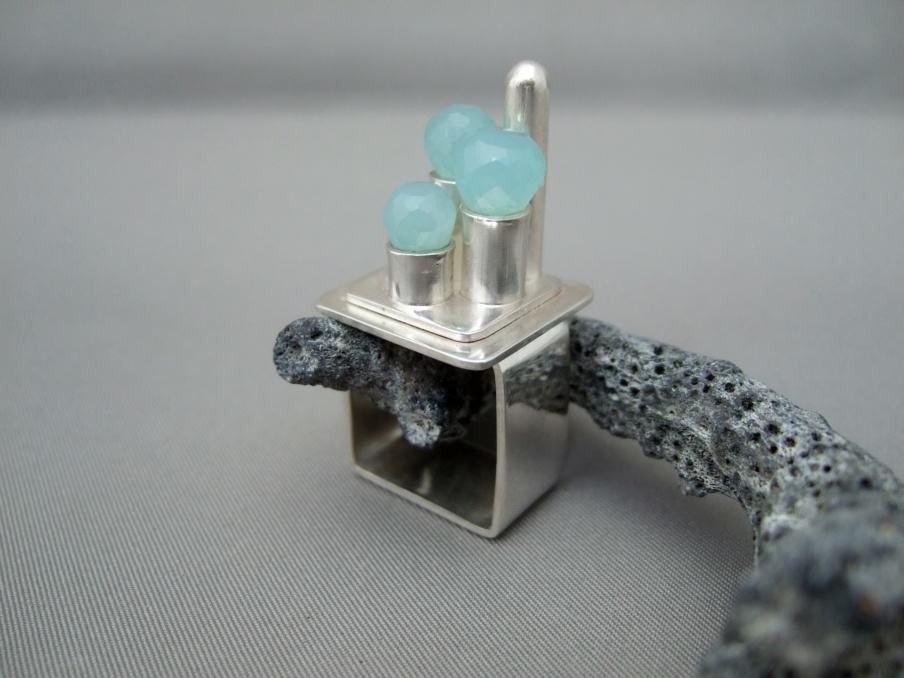 I learned how to flange chenier, which was fun! The briolettes remind me of puffs of smoke.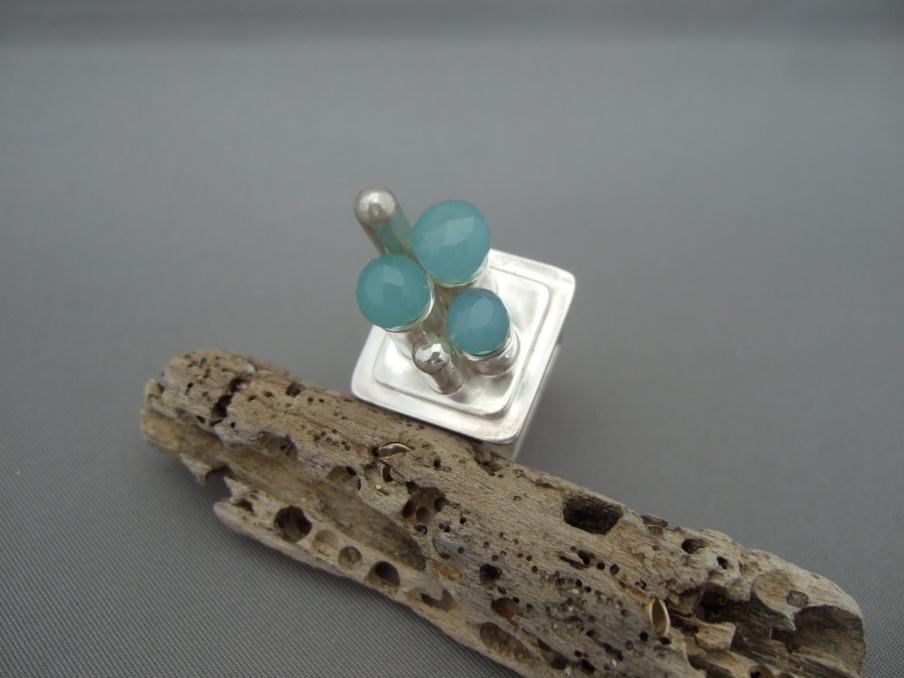 I have some little pear shaped free-form orange carnelians in my gemstone stash, and I think there may be another ring in this style coming along in the future!  What do you think?