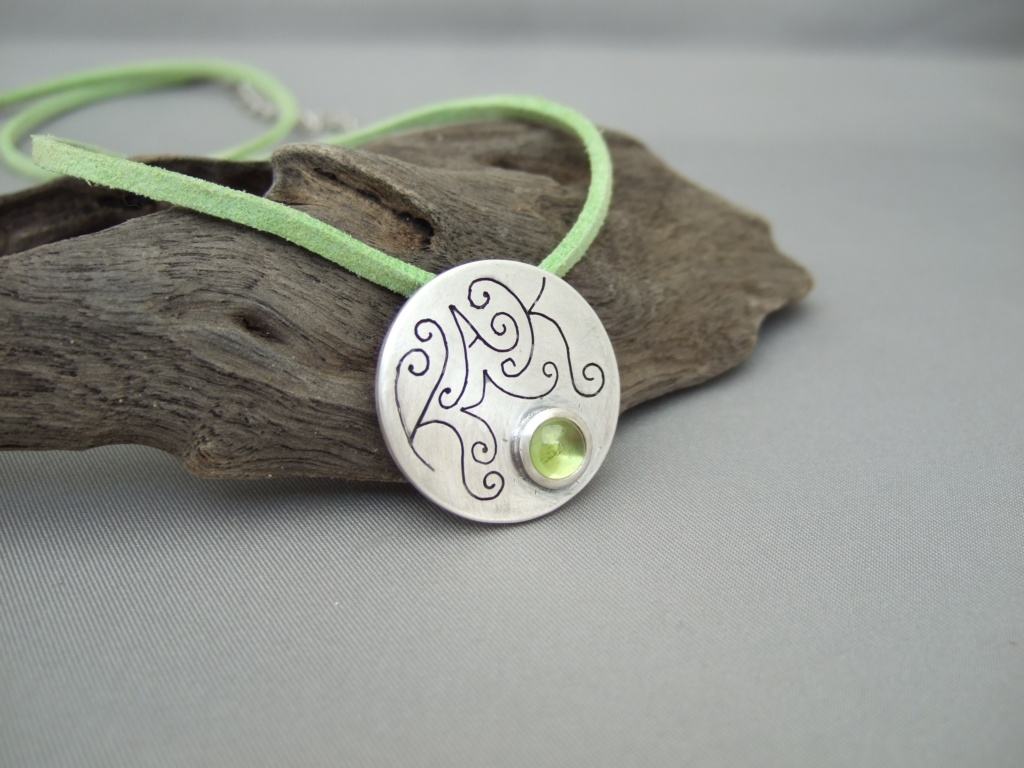 My good friend Narelle asked if I could create a pendant for her to give to a good friend of hers.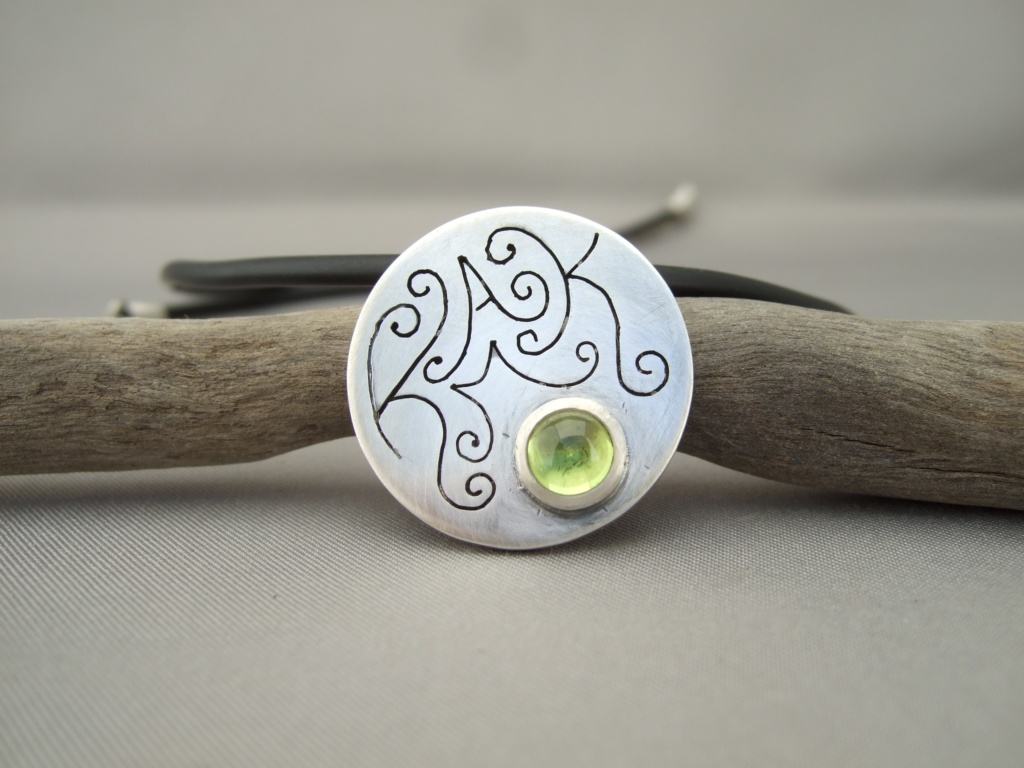 Narelle sent me some sketches of ideas she had, and we agreed on this design, which incorporates the first initial of the name of each of the members of the family.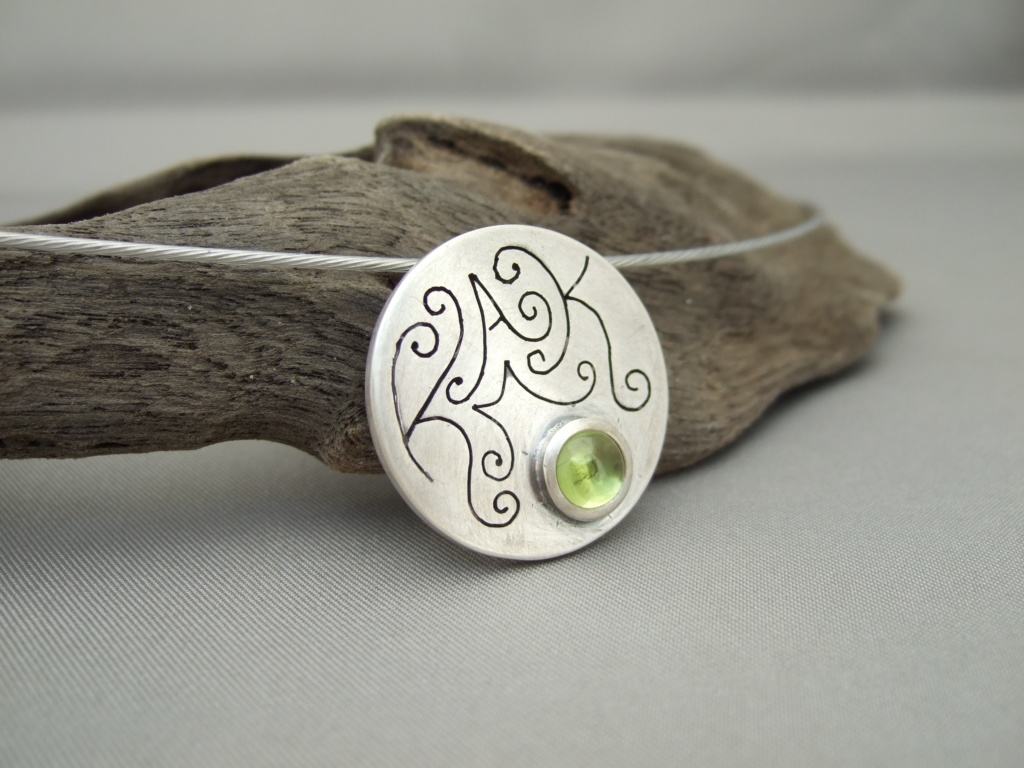 I'm pleased with the way this one turned out, I think it's effective – and I do love peridot! Thanks, Nez!