Natasha, one of my gorgeous clients, found this parrot wing chrysocolla cabochon in my collection and fell in love with it.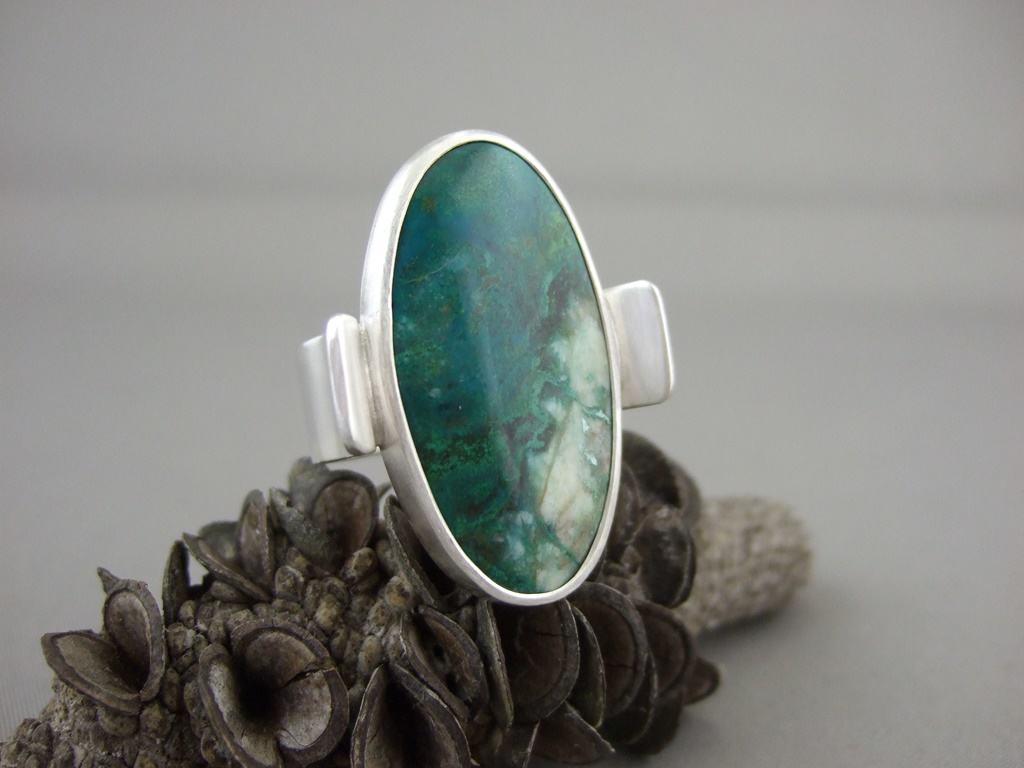 She asked if the sides of the shank could come up over the stone to provide more protection and to enhance the beauty of the ring.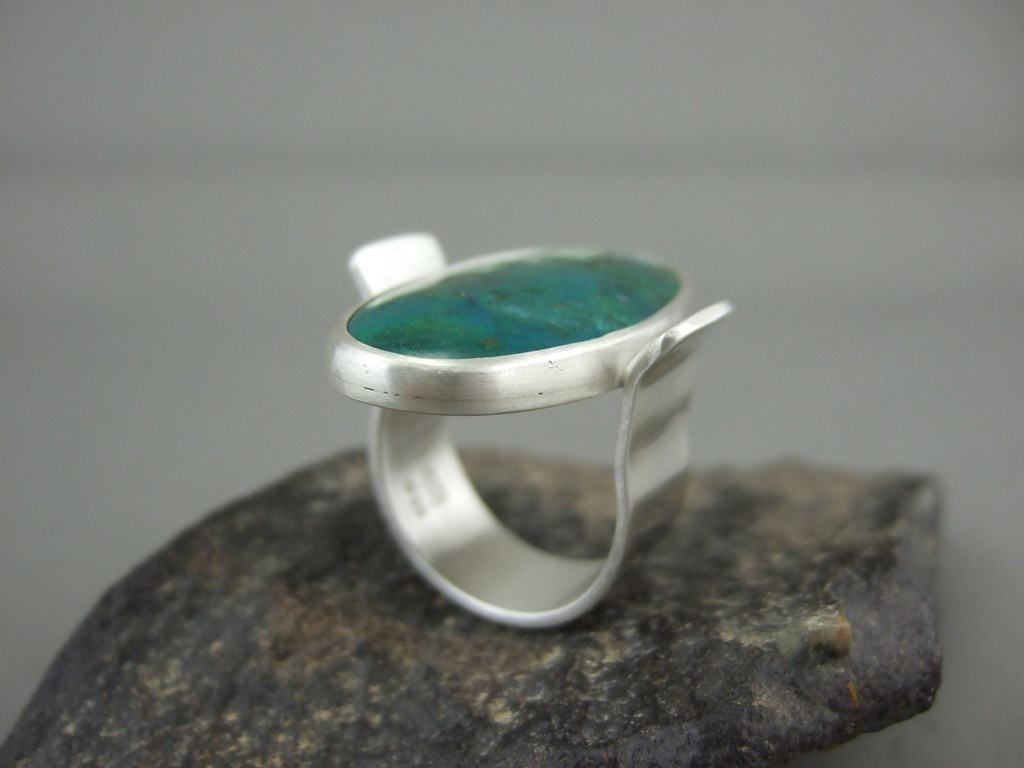 I'm always happy to try to work with my client's vision!