In part one of a series of tips about the basics of jewellery wearing, I'm looking at necklaces. A necklace is a piece of jewellery which (as the name would suggest!) is worn around the neck. If the necklace has a primary hanging feature, it is called a pendant. If the pendant is a small container, that is called a locket.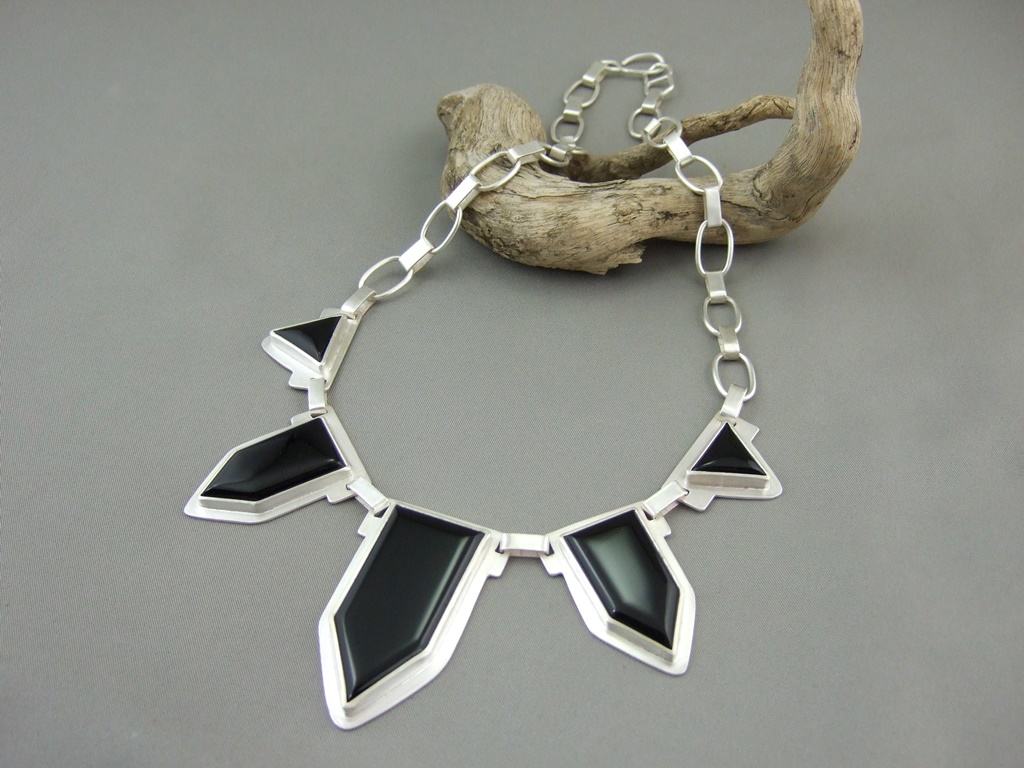 Necklaces come in various lengths to suit different styles and different occasions. Some standard lengths are: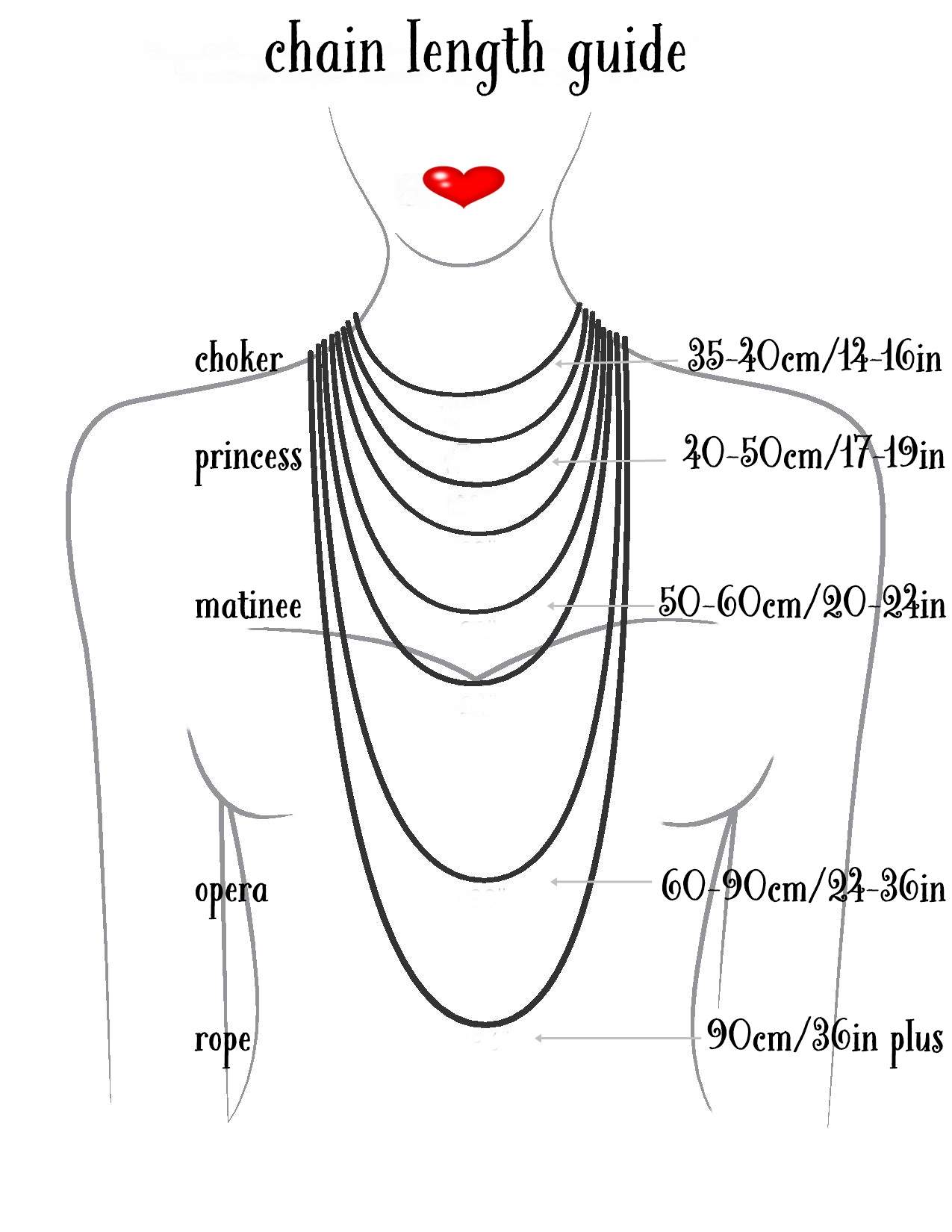 When you're trying to determine the right length necklace for you, use a measuring tape to measure your neck. Standard necklace measurements as shown above assume a 35 cm (14 inch) neck, but of course we all vary wildly, so calculate accordingly! Add 5 cm (2 inches) to your neck measurement for a comfortable length for chokers; add 10 cm (4 inches) to it for princess length. Alternatively take a favourite necklace, or use a piece of string to measure around your neck from the desired level; then lay the string or necklace out straight and measure how long it is. That measurement will be the length you're after.
Choker: suits a garment with a high neckline. Chokers can work well for people with long necks.
Princess: sits just below the throat at the collarbone. This is the most common necklace length, and is a good length for a pendant. This style works with most necklines as it can sit above or on top of the garment.
Matinee: sits below the collarbone and just above the bust. People with larger necks may choose this length for a pendant style necklace too. Matinee length draws attention to the center of the bust area, so bear that in mind when choosing this style. Women with larger busts may want to opt for a longer necklace to create a more balanced look.
Opera: hangs below the bust, and elongates the torso. This length works well with high necklines and evening wear. If you have a fuller bust, an opera length necklace can be an issue as it may not hang properly. You could try a necklace that sits slightly higher on the body, such as a princess length necklace.
Rope: can reach all the way to the waist. A versatile length, in that you can double and layer it, or wear a pendant on it. Looks great for business and evening wear.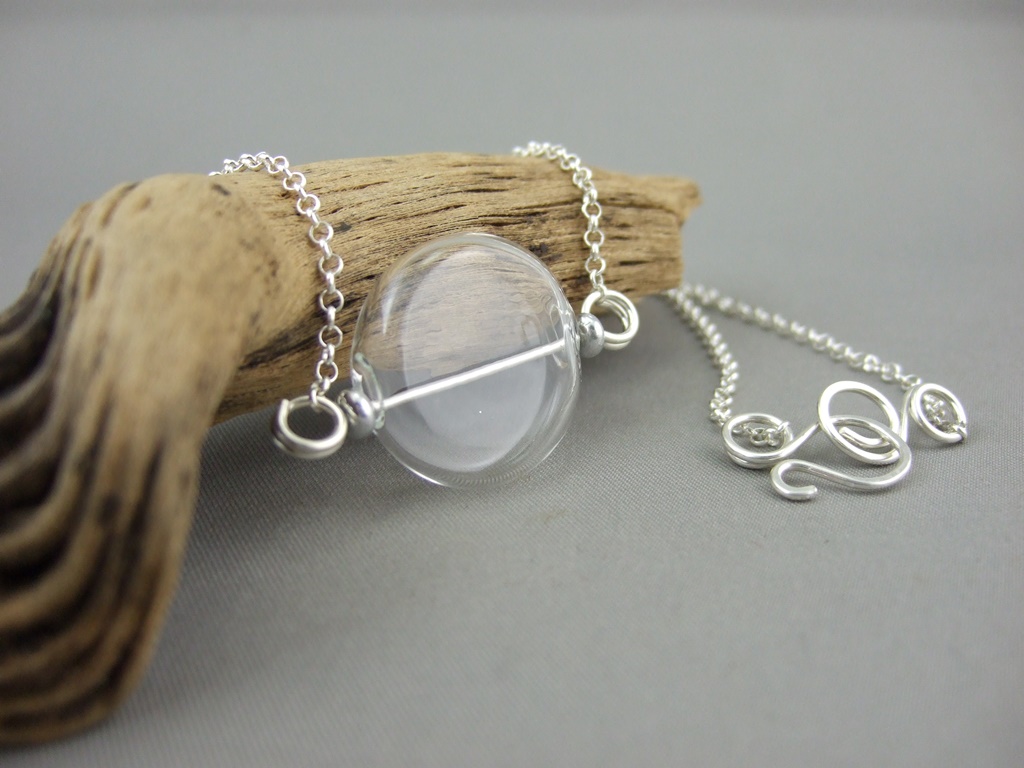 When deciding what material your necklace should be made from, sterling silver is a good choice – as well as being beautiful, it is usually hypoallergenic, so you avoid allergic reactions and green skin (problems usually brought about by the nickel in inferior quality metal). Stainless steel can also highlight your pendant choice. Leather or 'pleather' (pretend leather) is another good option.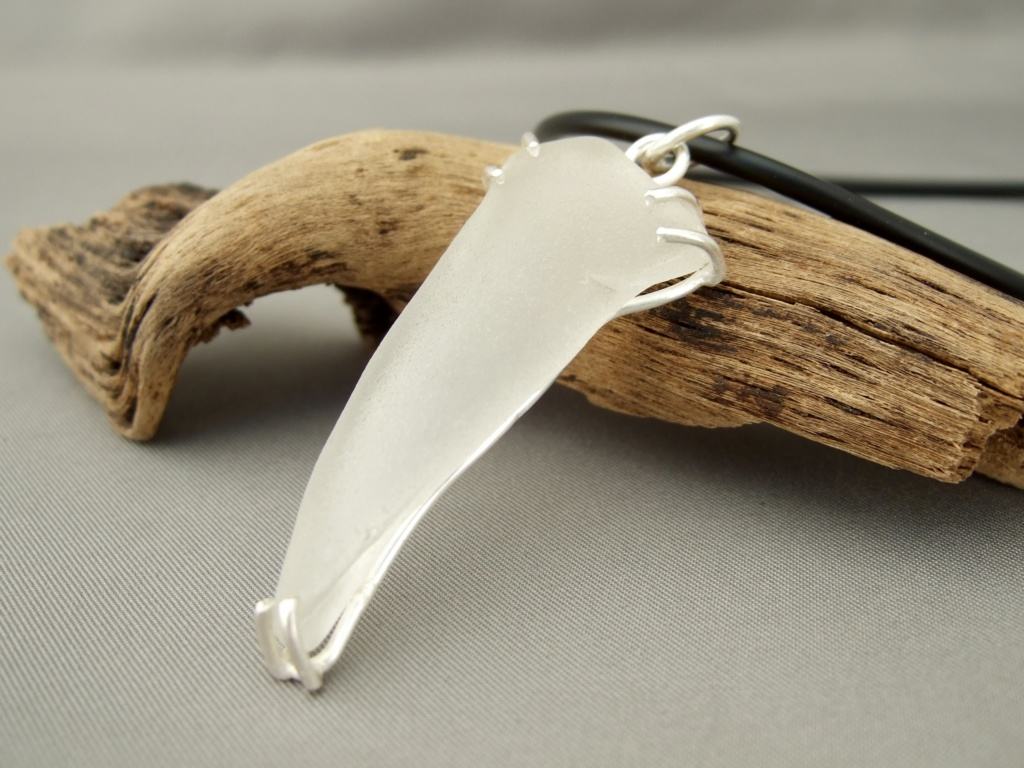 If you are planning to wear a pendant on your necklace, take into account the size and weight of the piece you will be wearing when you choose the necklace you will be suspending it from. This is important both physically to support the weight; and aesthetically to balance the piece.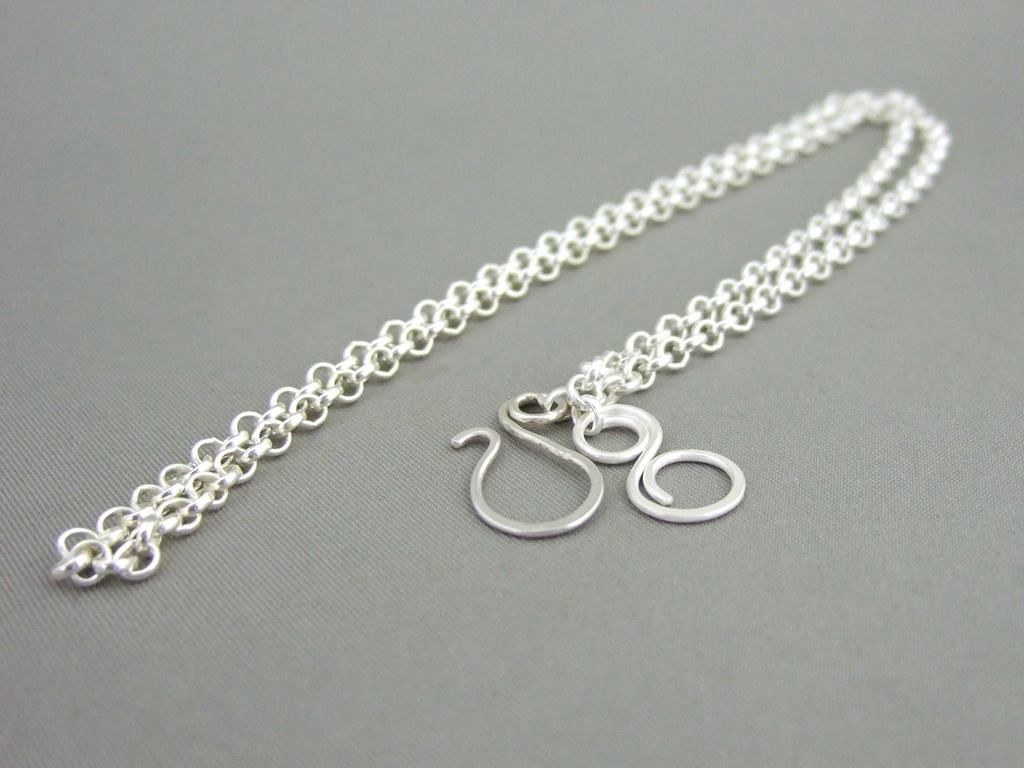 Bear in mind that in a similar way to sunglasses, a necklace helps to frame your face, so try out different lengths and see what they do for you.  A long necklace may flatter a taller frame where a smaller frame might need a shorter style. A good thing to consider is that people's eyes will stop at the point where your necklace ends. And remember, really, a necklace is a personal choice – with a little trial and error you will work out what suits you and your wardrobe.
I am always happy to create you a made to measure silver necklace, whatever size you require. You can contact me here!