The Mountain Kids are a fantastic brother and sister team, aged 5 and 7, who have their own great JuniorMadeIt shop on MadeIt.com.au.

I got to know of them as I have become fast online friends with their lovely mum (Kylie from Raw Toys), and after checking out their newly opened shop, Mountain Kids Creations, and the lovely goodies within, I commissioned them to make me this divine rainbow necklace.
I just love it! When I'm not wearing it, it hangs in my study and brings me joy each day!
The Mountain Family came to my place the other day, as they were interested to see what a silversmith at work looks like. It was such a pleasure to meet them in real life! I gave them a tour of my workshop and a bit of a demonstration. A few days later, and what did I find in the mail, but a lovely thank you card, and this divine bracelet.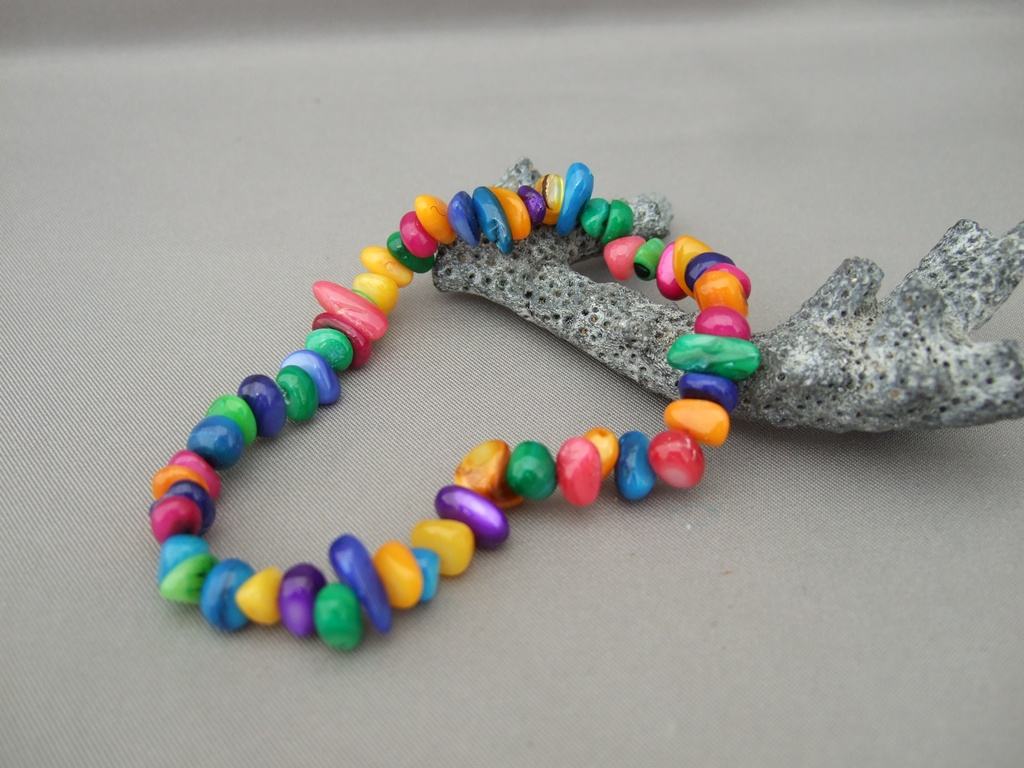 I truly feel blessed to know such a lovely bunch of people. Do pop over and check out The Mountain Kid's shop, and if you find yourself a little something, you'll be helping them support the Australia Zoo Wildlife Hospital, too. Thanks, Mountain Kids, you rock!!