You might recall this fabulous olive green titanium coated drusy ring I created – I made this divine pendant for the same lovely client.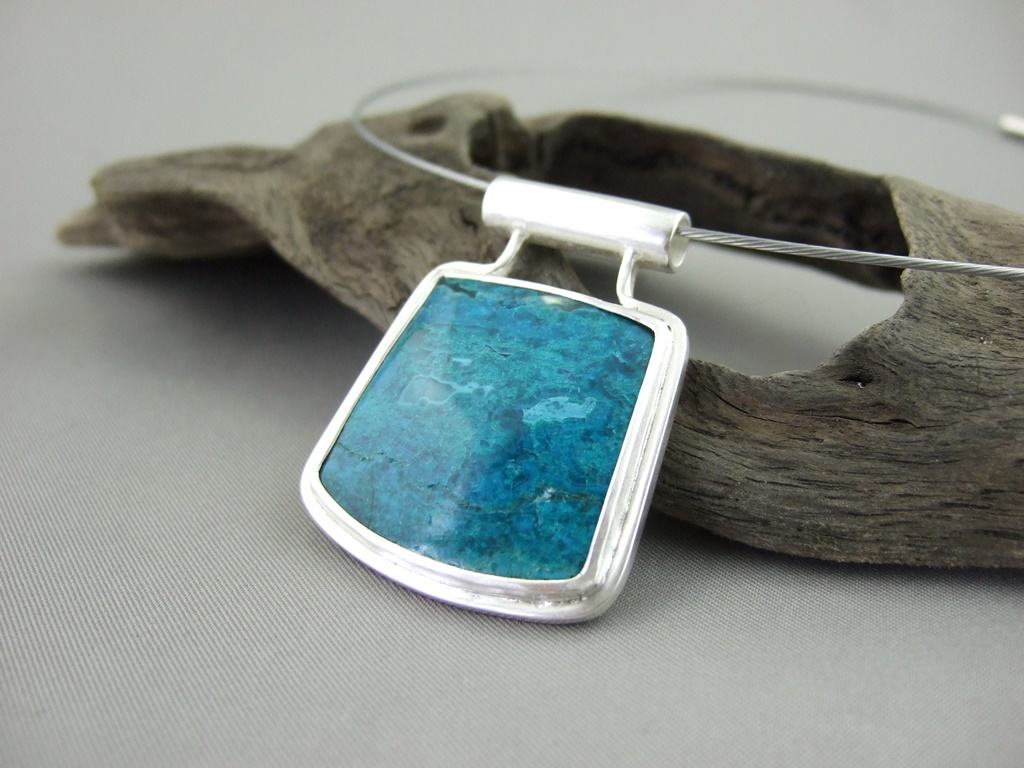 I was able to make this pendant in the same style as an existing pendant that she loved.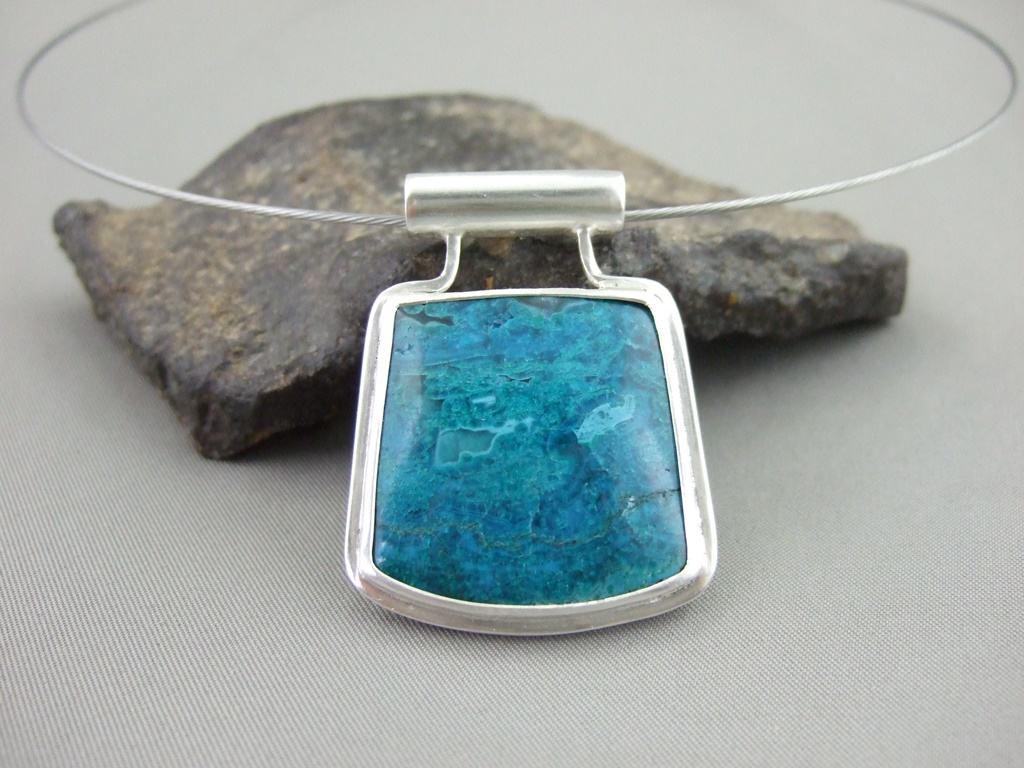 This chrysocolla comes from Morenci, Arizona, in the USA. Isn't it gorgeous!