My lovely client Rosie chose this beautiful stone from my gemstone collection.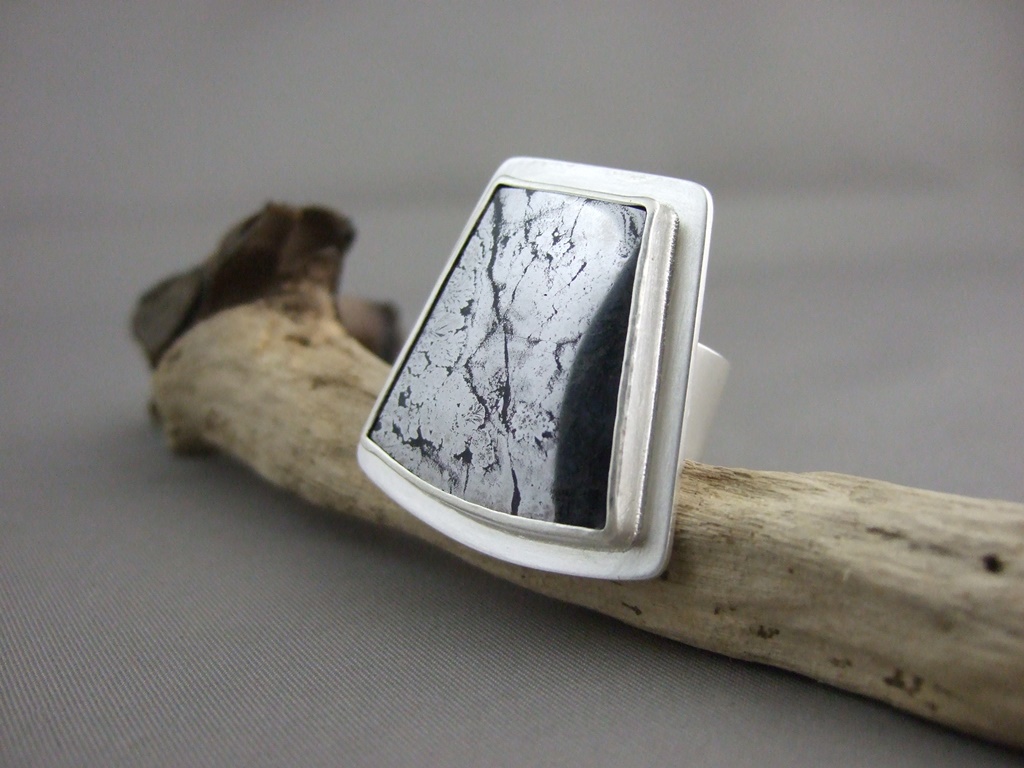 It's native silver in cobaltite. I'd never seen it before I came across this cab, but it is so beautiful!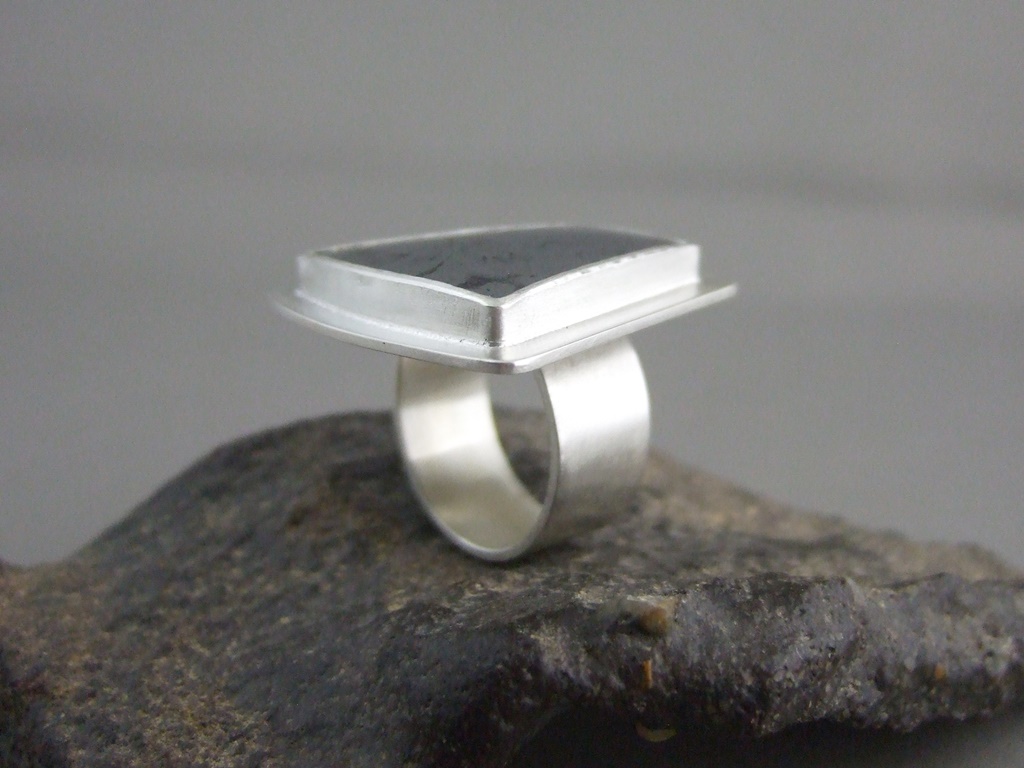 I played around with some ideas, but in the end we decided the simple framed look was the best. It usually is!