My gorgeous client Rosie asked if I could make her a lapis lazuli ring. We discussed her vision, and I came up with a design she liked.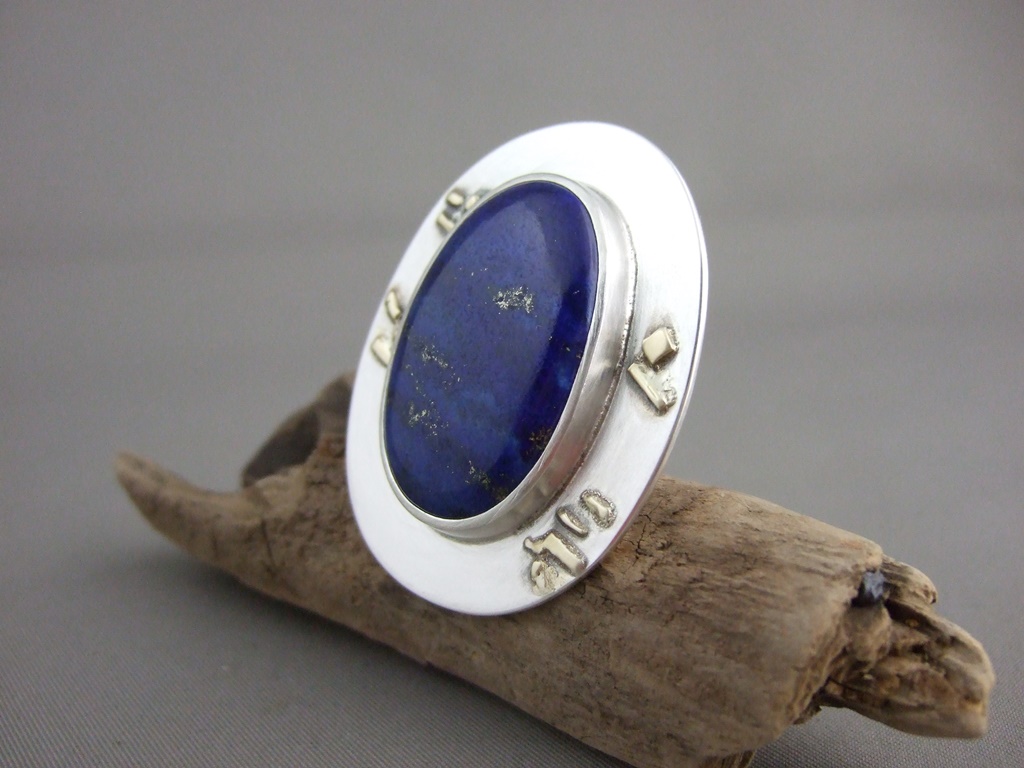 I most often just let the stone do the talking, but the addition of some tiny organic pieces of gold which follow the lines of the gold flecks in the lapis just seemed to fit!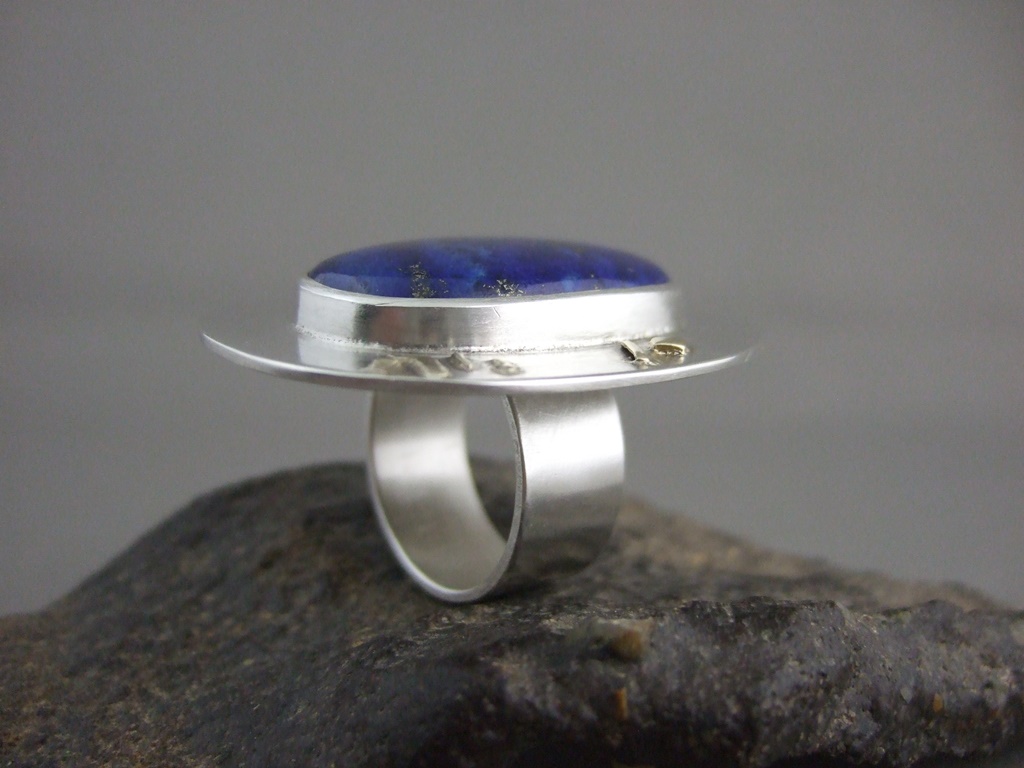 Photography is not my forte, and these pictures don't really do the ring justice. I'm sure you get the general idea though!