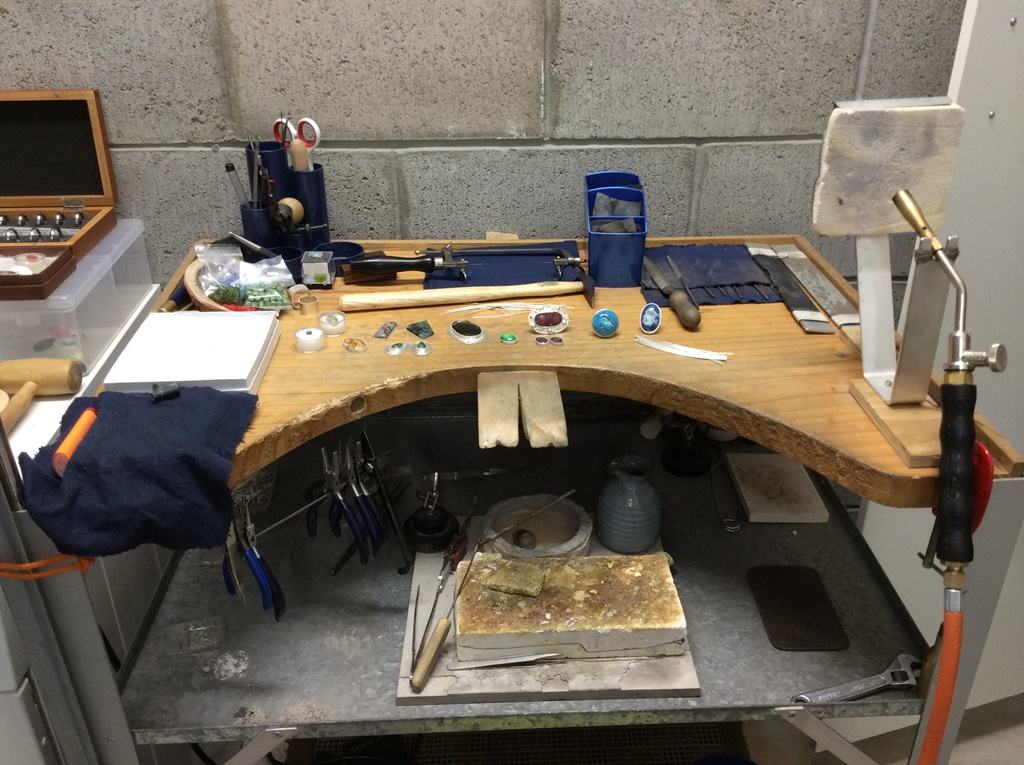 A jeweller is nothing without a jeweller's bench! As you can see, my bench is a busy place – I even tidied it a little for you here. My bench was made by my silversmithing teacher, Elmar – it's robust, utilitarian, set up just how I need it – and I love it.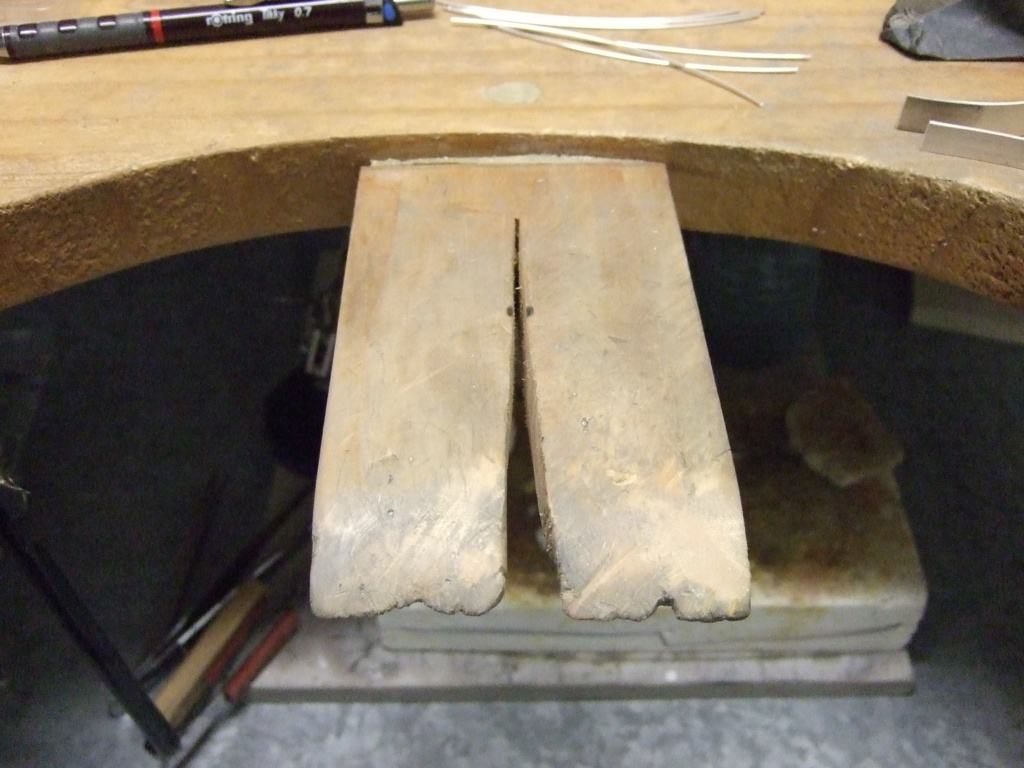 One of the most important parts of the bench is the jeweller's peg. This is the wooden piece that juts out the front of the bench. It is used to balance and stabilise whatever you're working on – great for sawing, filing, emerying – anything that requires gentle force to be applied to metal. I leave most hammering for my large tree stump however! You can see the scars of filing and sawing on my peg – as time goes on, you develop your own comfortable nicks and dents for holding wire, filing rings etc. Eventually your peg wears away, and it has to be replaced – though I think mine has many more good years left in it yet.
There are so many different tools that help a jeweller – I try to accumulate only the ones that I really need and will use, but the temptation to collect is great! Pictured above are: my tri square – useful for making sure the ends of ring shanks are exactly square before bending and soldering, and for getting exact square angles on pieces I'm cutting out; a scribe and a pushing tool – The scribe is great for scoring silver before sawing it if I need a long straight piece i.e. if for cutting my own bezel, and as a general jiggery-pokery thing. I confess I don't often use the bezel pusher, and never for bezel setting – but it's a piece I made at a tool-making workshop I did, and I'm fond of it!; dividers – very useful for scribing a circle, or transferring measurements from one piece of metal to another; and my scraper – great for the occasional removal of pesky burrs.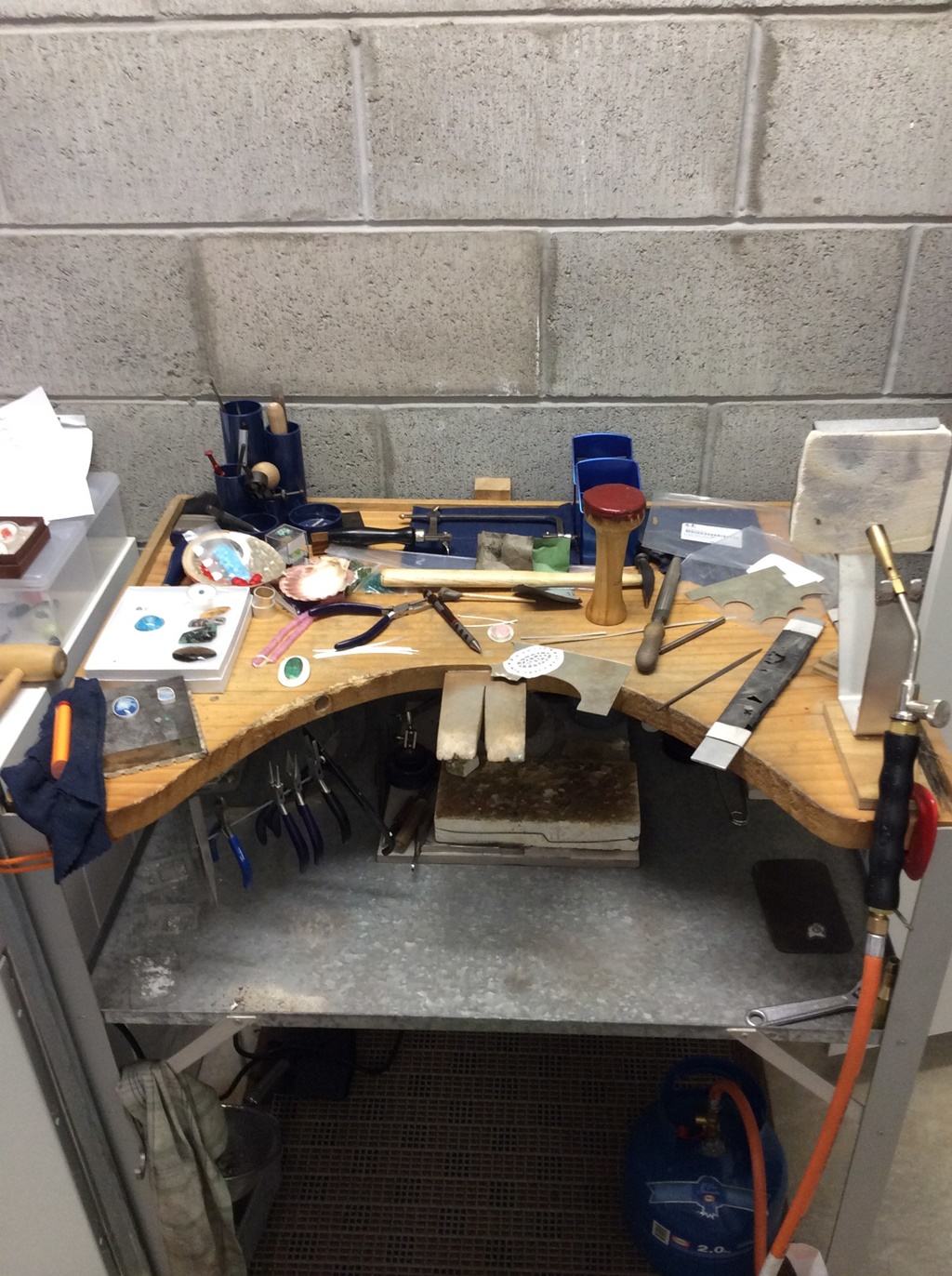 An my bench – ok, confession time, it usually looks a bit more like this! With every piece, there are periods of time where you're waiting i.e. for the metal to cool after soldering, or to pickle, so I work on a number of different pieces at once.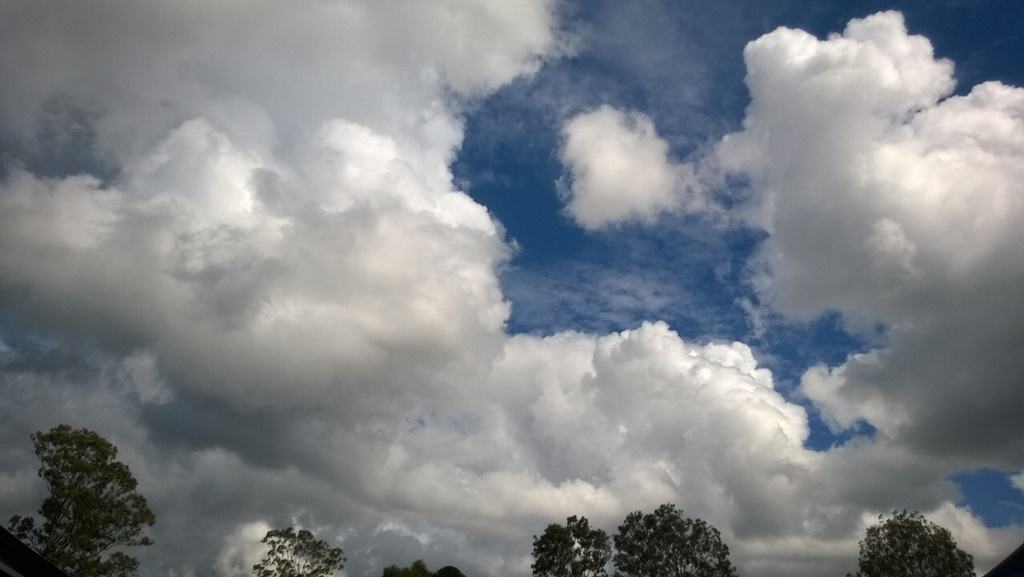 Ah, my workplace – a very zen space, where the sky's the limit! If you're interested, you can see more posts about my silversmithing tools here.