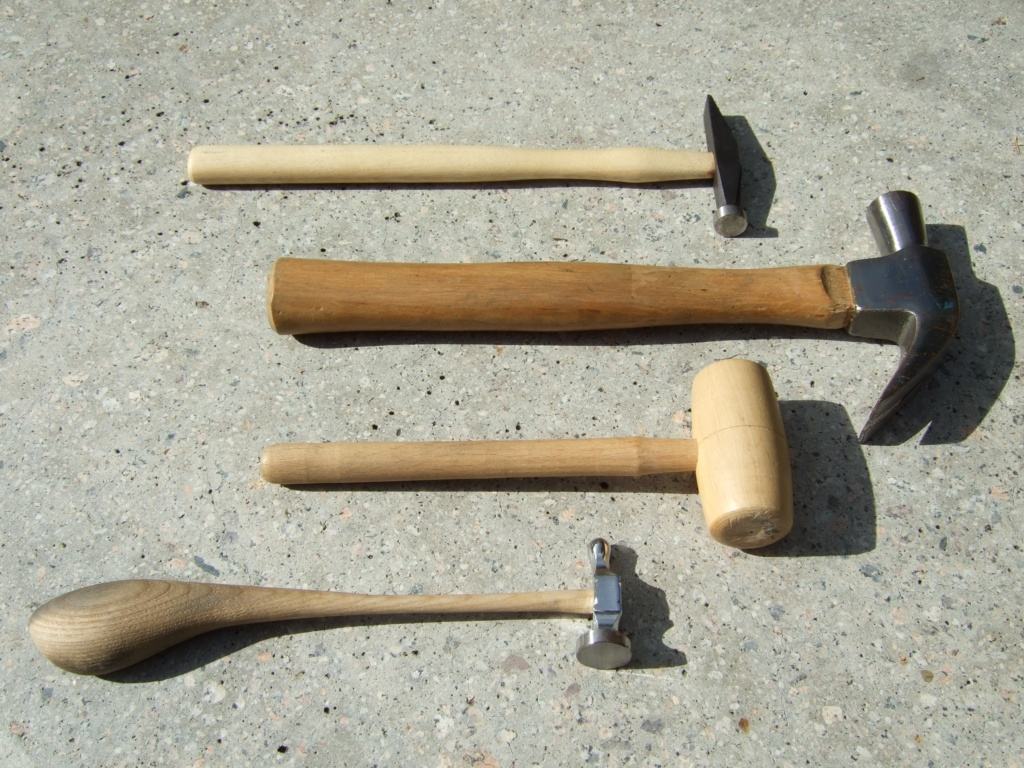 The humble hammer. I used to think a hammer was just a hammer, right? But no! There are many different sorts of hammers, with many different purposes. I have a small collection, and I use at least one with just about every piece that I create.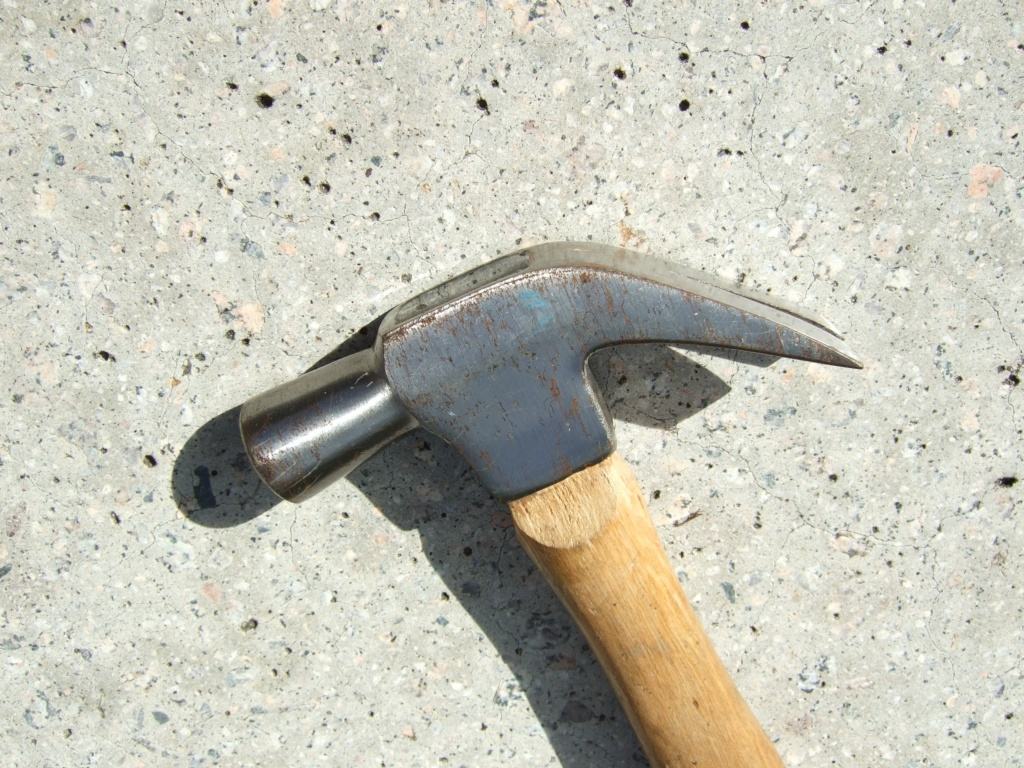 First up, the claw hammer. Great for hammering in and pulling out nails in the carpentry world. I use mine for heavy hammering, such as stamping pieces with my maker's mark and 925 stamp, or hitting the ends of my doming punches.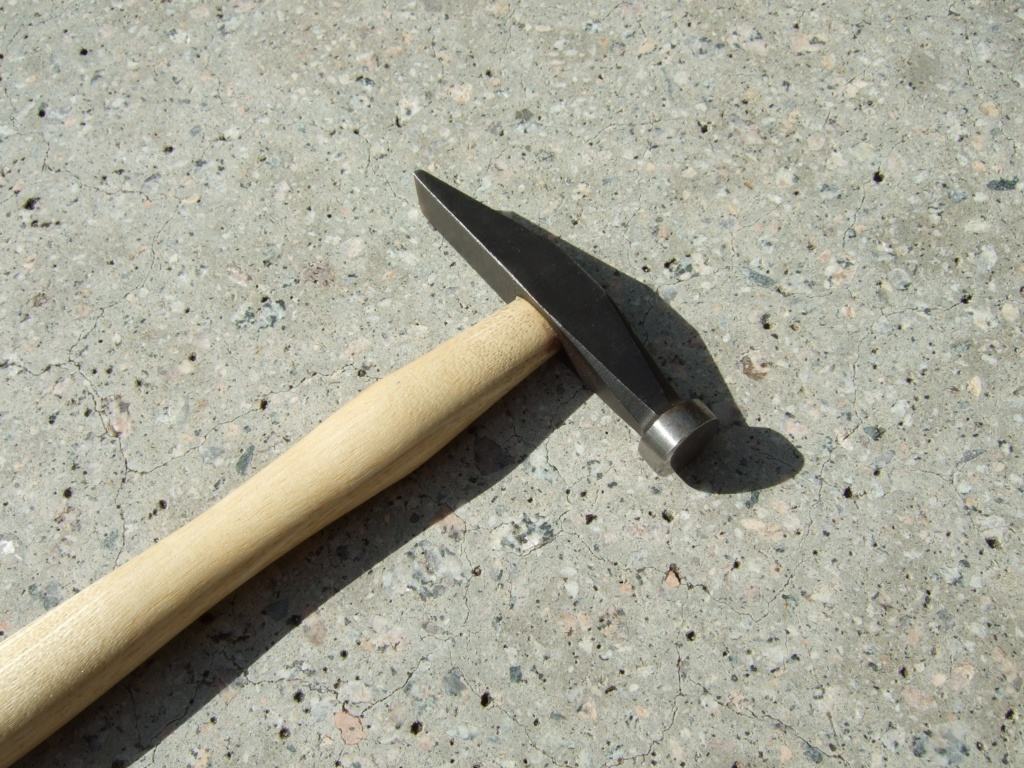 Next, my jeweller's bench hammer. This baby has a flat face and a cross pein. (The pein is the 'other' end of the hammer). Great for such things as using with my bench block to harden earring hooks, and with my mandrels to straighten and stretch rings. The pein end is useful for things like curving silver in my swage block for rings like this cuff ring. (Don't worry, posts on all those other weird tools will be along sooner or later! 🙂 )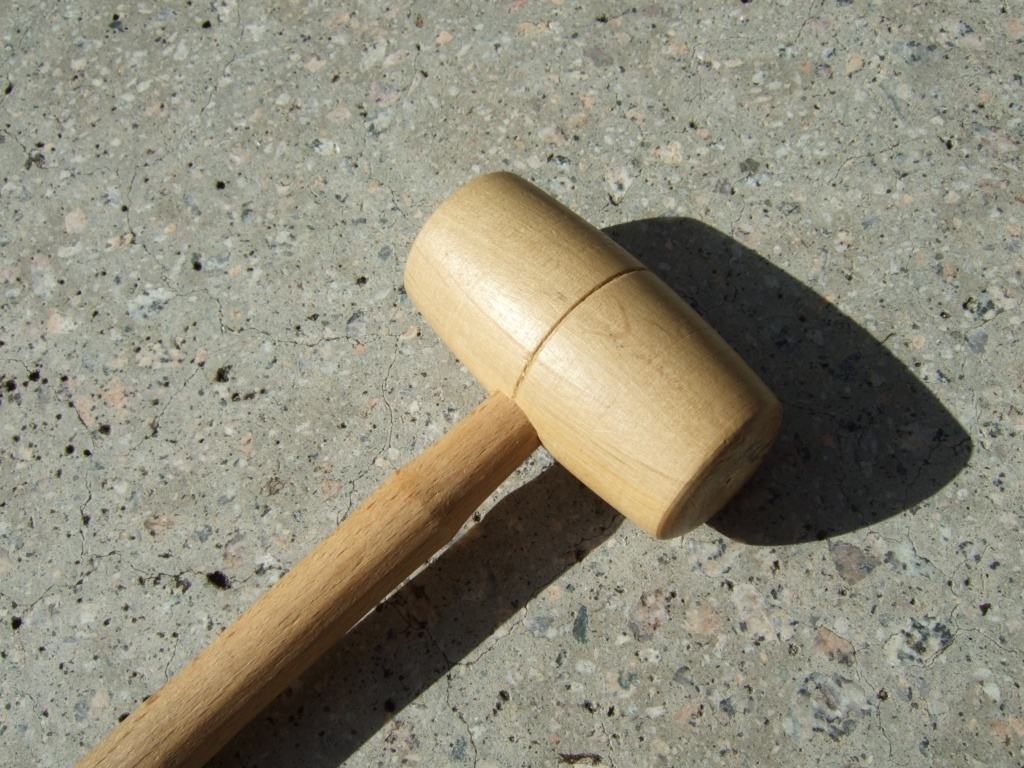 Thirdly, my wooden mallet. Great for shaping silver without making it thinner – rounding a ring on my mandrel without making it larger, for instance. (Has not been used as a judge's gavel -yet!!)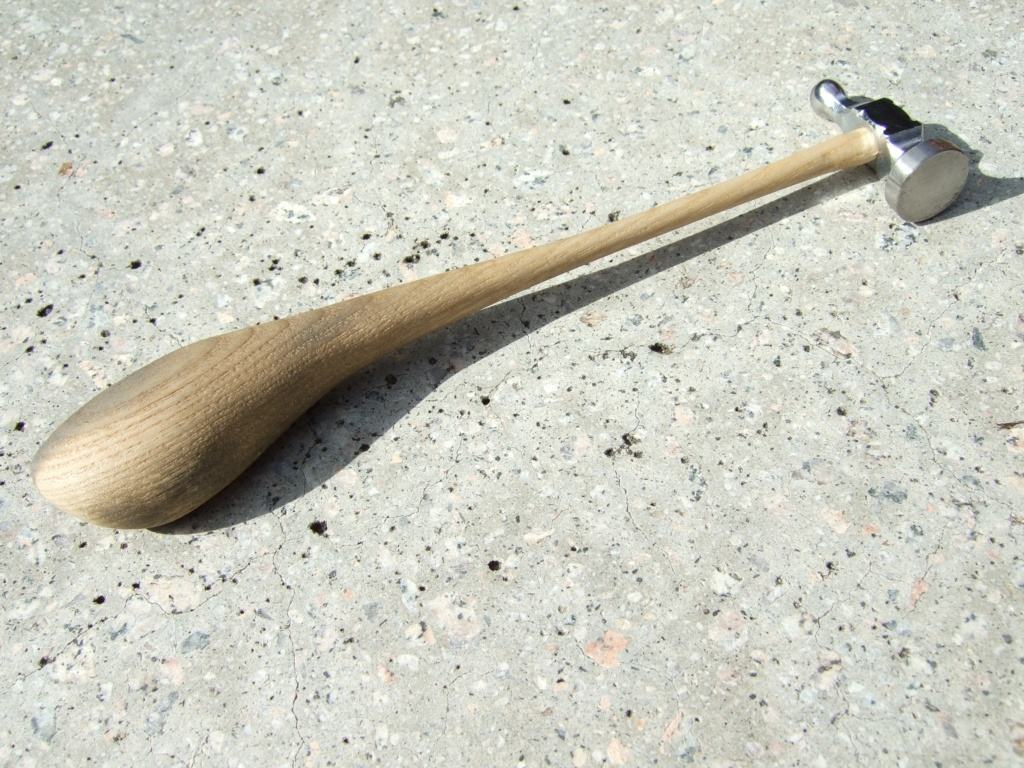 Finally, my favourite hammer, my chasing hammer. This baby is great for setting gemstones, using my engraving ball and a setting punch. (Yep, more on those at a later date, too!!) The handle thins dramatically towards the head of the hammer, making it very whippy and easy on the wrist, which is a nice thing when it can take up to an hour's hammering to set a stone.
There are lots more jewellery hammers, used for various things like forming, planishing, rivetting etc. These four are the tip of the iceberg.. but they are all I need at the moment for all of my creations. A simple everyday tool, the hammer; but indispensable in the jeweller's studio!