My lovely friend Margaret is an artist, and I met her when she commissioned me to create this coherent wave pendant for her to wear to her art exhibition, Bliss.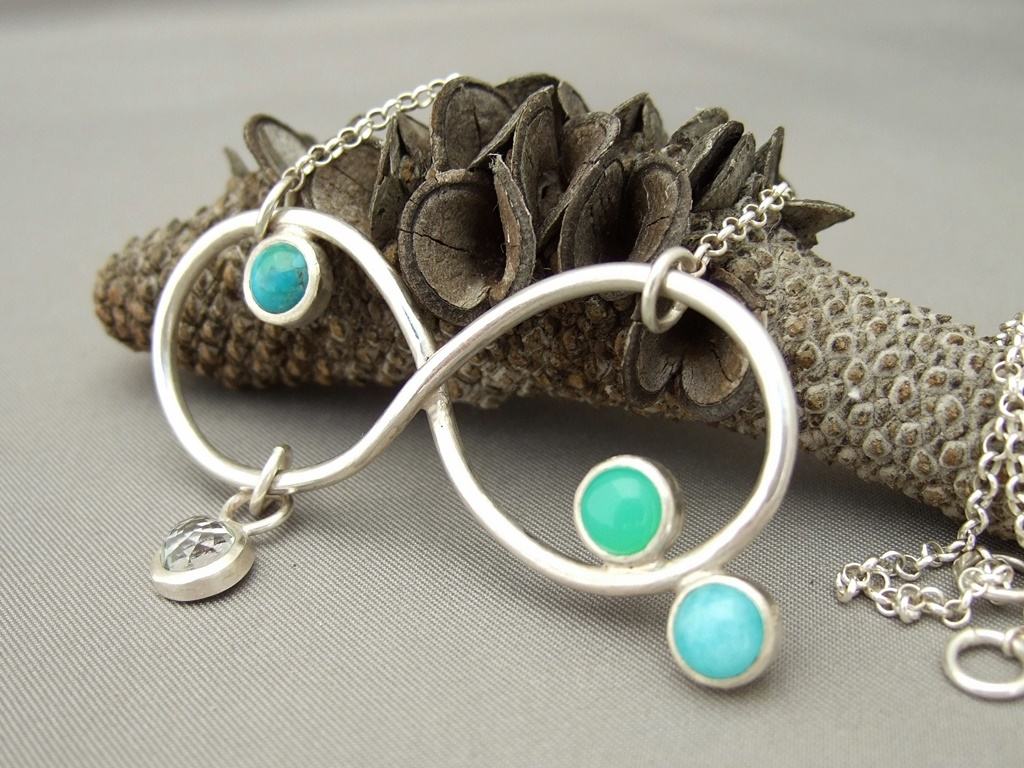 The symbol is for infinity, of course, and also represents the number eight, which is a very lucky number in Asia and kept cropping up throughout Margaret's painting journey!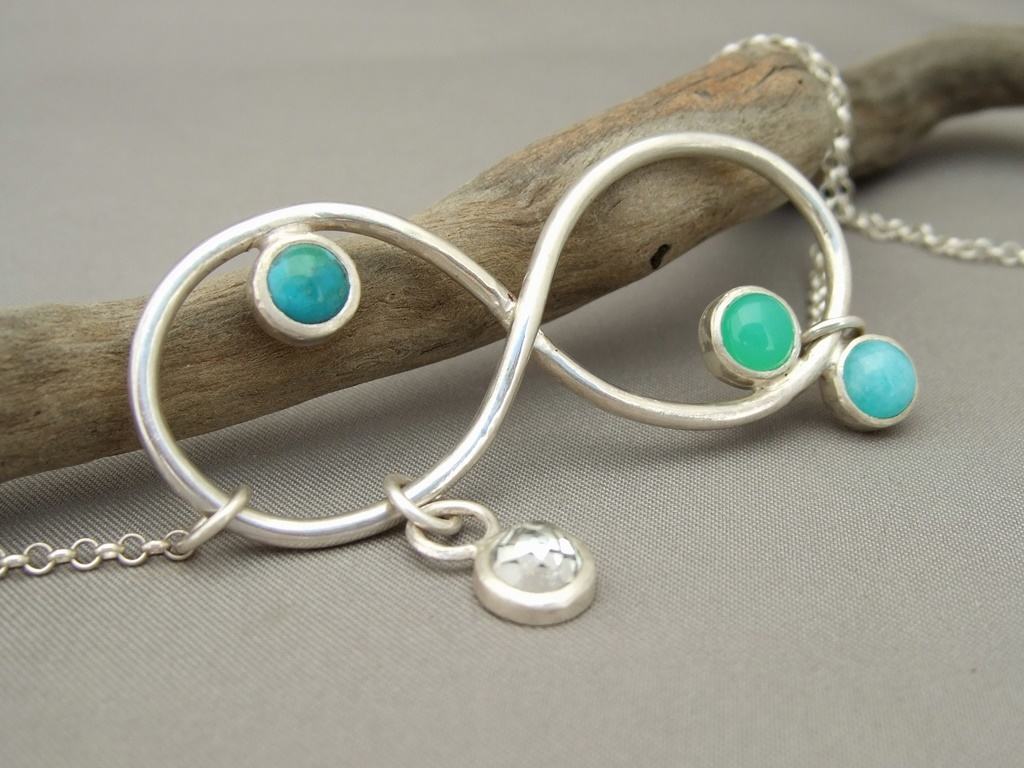 We selected the turquoise, chrysoprase and amazonite as they were such delicious water colours, and I added the sparkling white topaz which reminds me of the sparkling water too.
Thanks, Margaret, your visions are lovely, and you're a joy to work with!