I received a request to make a pendant with an Australian theme for a wee Irish girl. I designed this little gumleaf pendant for her.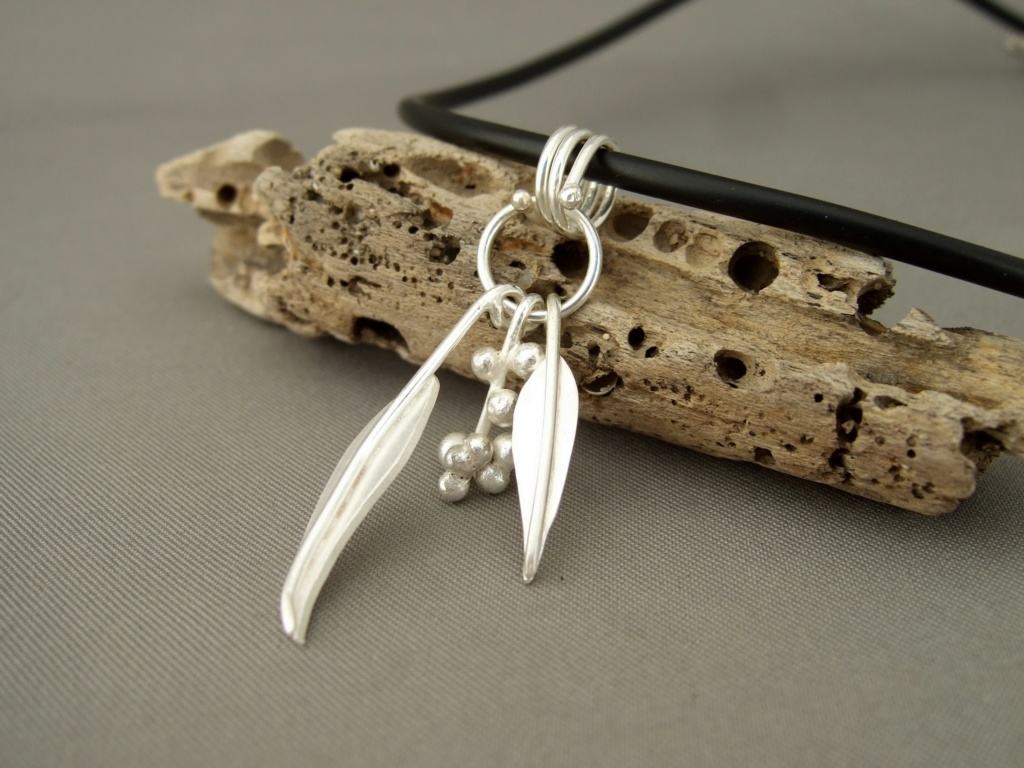 I didn't want to be too typically Australian, and liked the subtlety of the gumleaves and gumnuts.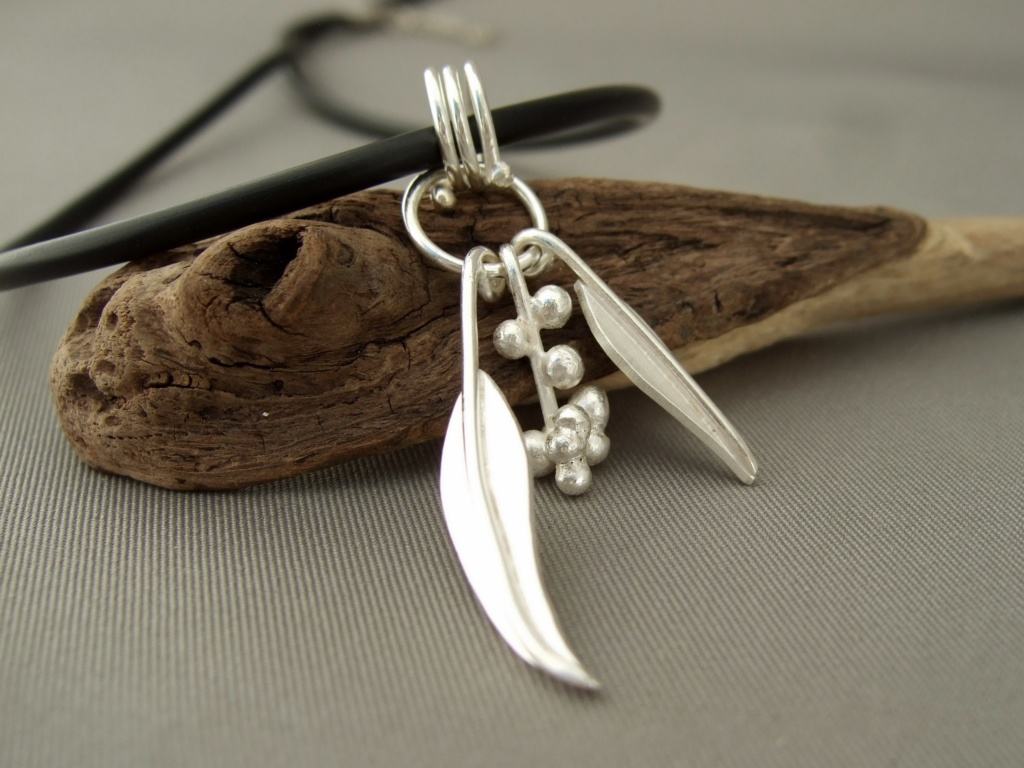 The initial idea for the leaf construction came from a good friend and ex-classmate. Thanks, Fiona!