After seeing this opal ring that I made on FaceBook, Alina chose this gorgeous piece of labradorite from my gemstone collection and asked me to make her a ring.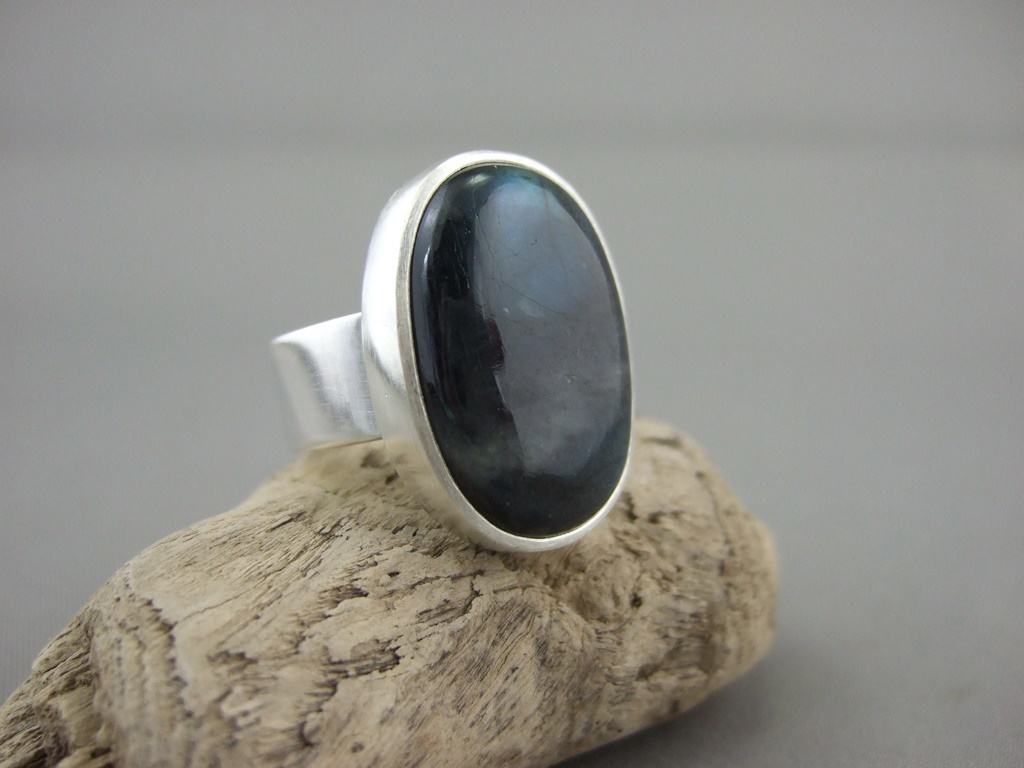 Originally she wanted it to have two small smoky quartz cabochons beside it, but this stone was too large to fit them all together on a finger!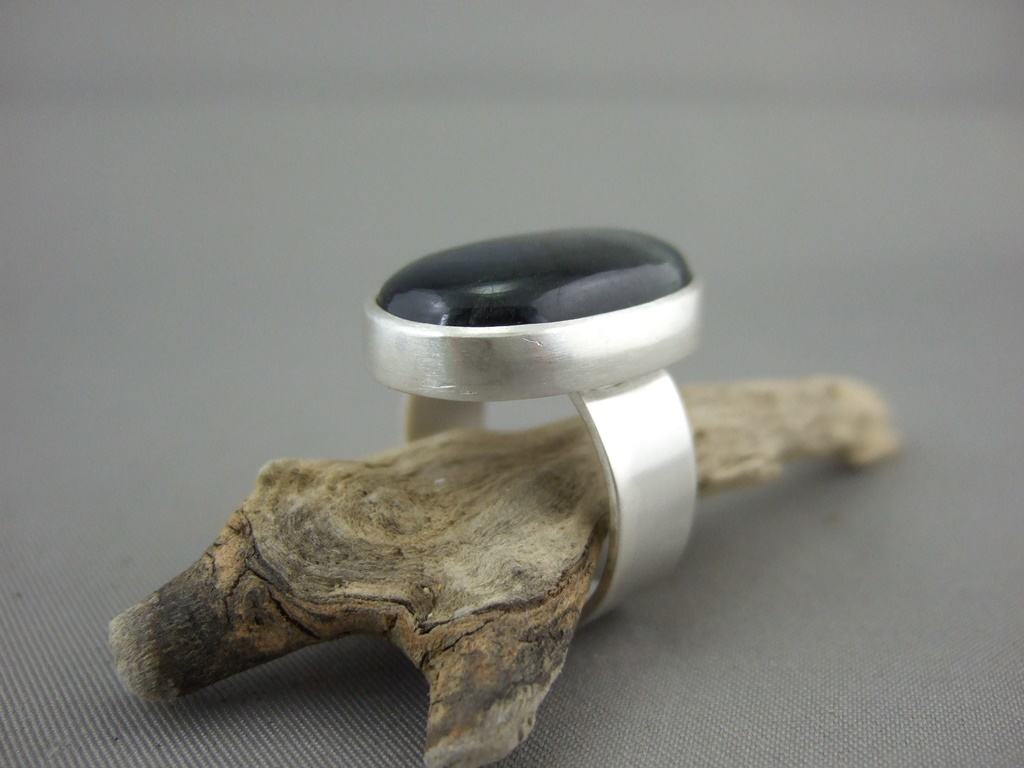 I think it's pretty fabulous just by itself, anyway. The stone was more amazing than my mediocre photography skills could do justice to!