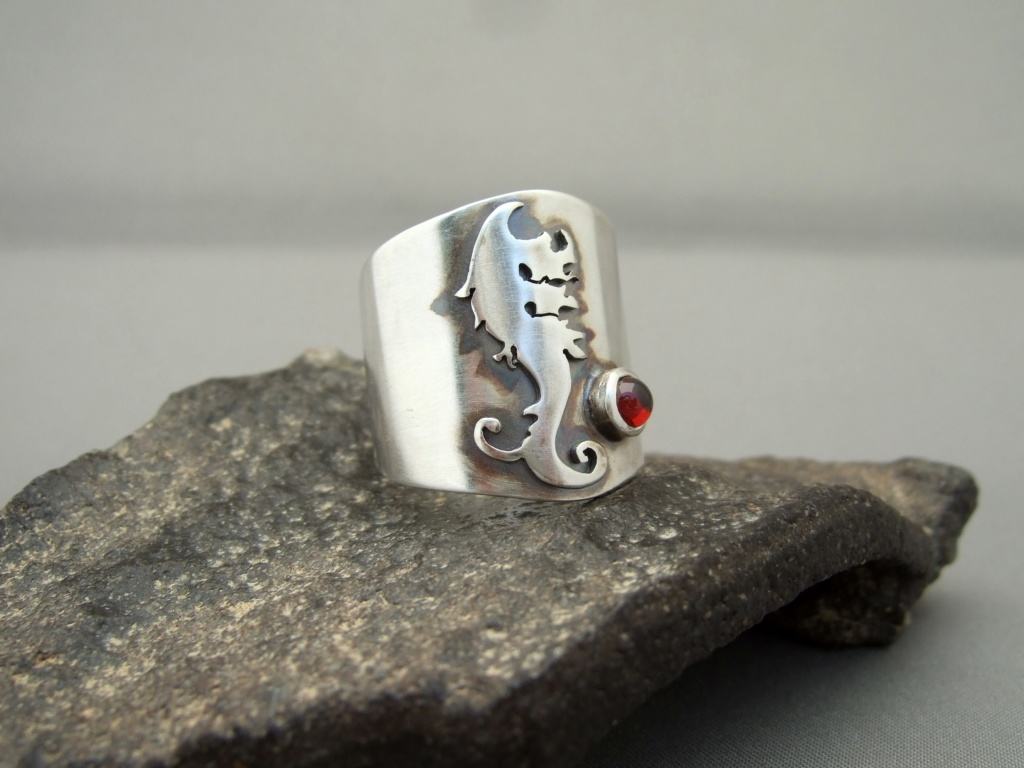 I created this ring for Scott to give to his wife for their wedding anniversary. He wanted to show her how much a part of his family she was by sharing his family crest with her in some way.
He provided me with some great information and some pictures of his traditional family crest. After quite a bit of design discussion, as this ring was to be feminine, we settled on using a portion of the drawing to create the feeling of the crest – I really loved this swirly winglike piece!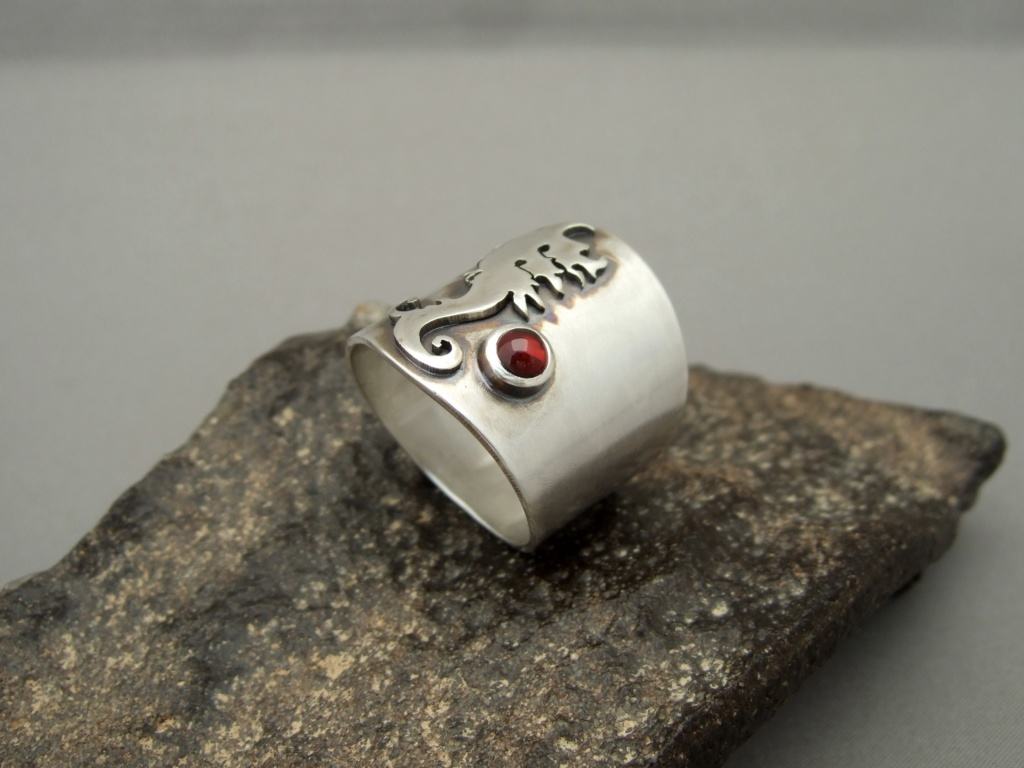 Using a garnet to symbolise the red that appeared throughout the family crest (and which, of course, also symbolises love), I was very very happy with the end result. Thanks so much, Scott, it was a pleasure to work with you!