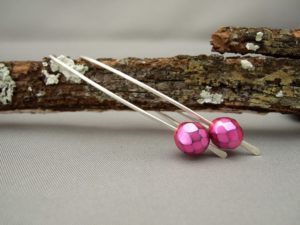 Czech Glass beads (also known as Bohemian Glass or Druk beads) were created in Bohemia as early as 250 BC. Handmade glass beads have been found in graves excavated from the 10th century. In the 13th century, glass factories were opened in  the northern mountains. In the 16th century, a cottage industry of glassmakers providing glass beads to the larger jewelry factories began in the Bohemian cities of Jablonec, Stanovsko and Bedrichov.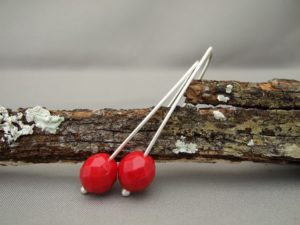 In the 19th century, no doubt spurred on by the industrial revolution, manufacturers developed special molds and machines to produce pressed-glass beads. Czech bead-making suffered setbacks because of the two World Wars, the Great Depression and Communist rule. Today, the industry has been revived, and Czech bead makers are again among the world leaders in bead manufacturing and exports.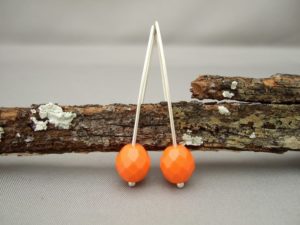 Czech glass beads are available in a variety of colors and finishes. They come in opaque and solids, transparent, metallic and two-tone.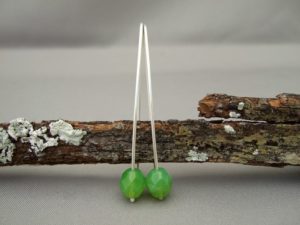 How are these beads are made today? Well, glass cane rods are heated to a molten level and put into a pressing machine. The hot glass is then pressed into molds. A needle is inserted at the same time to produce the thread hole of the bead. After the pressed glass is molded it slowly cools. At this point, the beads are connected by excess glass around the edges. The pressed glass beads are placed into a tumbling cycle that will break off the excess glass. The beads will then be sent through another tumbling process that will smooth out imperfections and polish the beads.
I love working with Czech Glass beads, not only because of the never-ending array of beautiful colours, shapes, sizes and opacities, but because of their fabulous history! I also love that they are glass, which as a natural substance has an elegance and timelessness about it.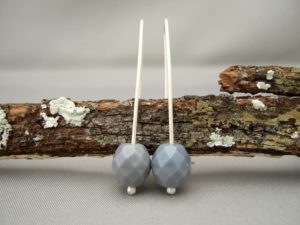 At the moment, I'm having to restrain myself from buying a stack more Czech Glass beads to add to my already sizeable stash… willpower!!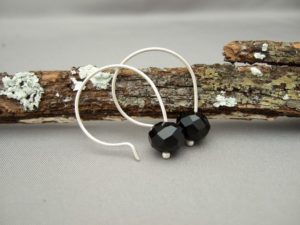 Which is your favourite of the Czech glass beads in these pictures? Do you wish The Silver Forge had other colours available? (Encouragement to fulfill my shopping dreams will always be appreciated! 🙂 )