For a long time, I have been coveting a doming block. For Christmas this year, my lovely husband gave me a beautiful set, including a 80mm square block and 12 punches.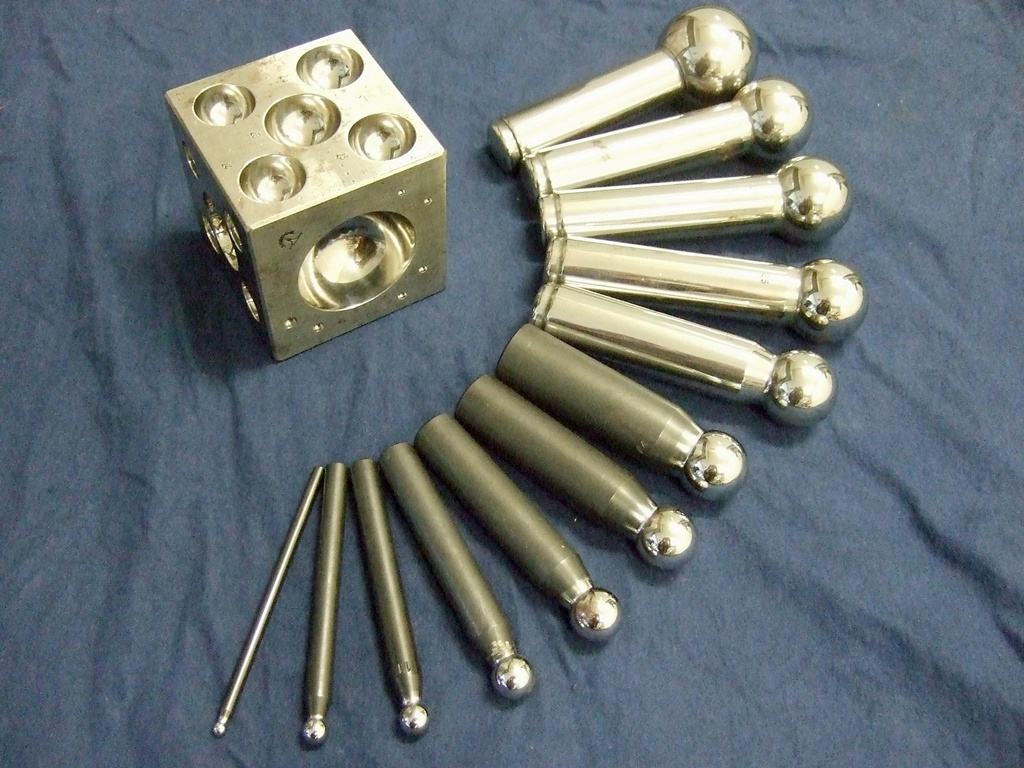 Love a man who knows what you REALLY want – thank you sweetheart!!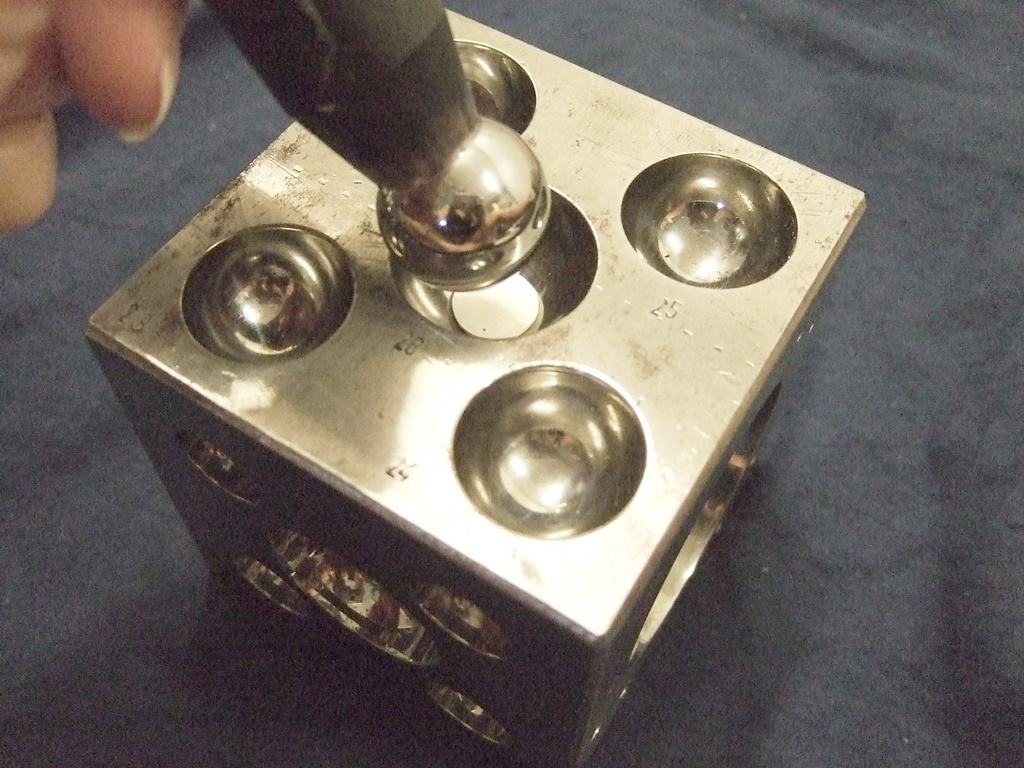 Also known as a dapping block, and made from stainless steel, this doming block makes it easy to turn flat sheets of silver into beautifully curved domes.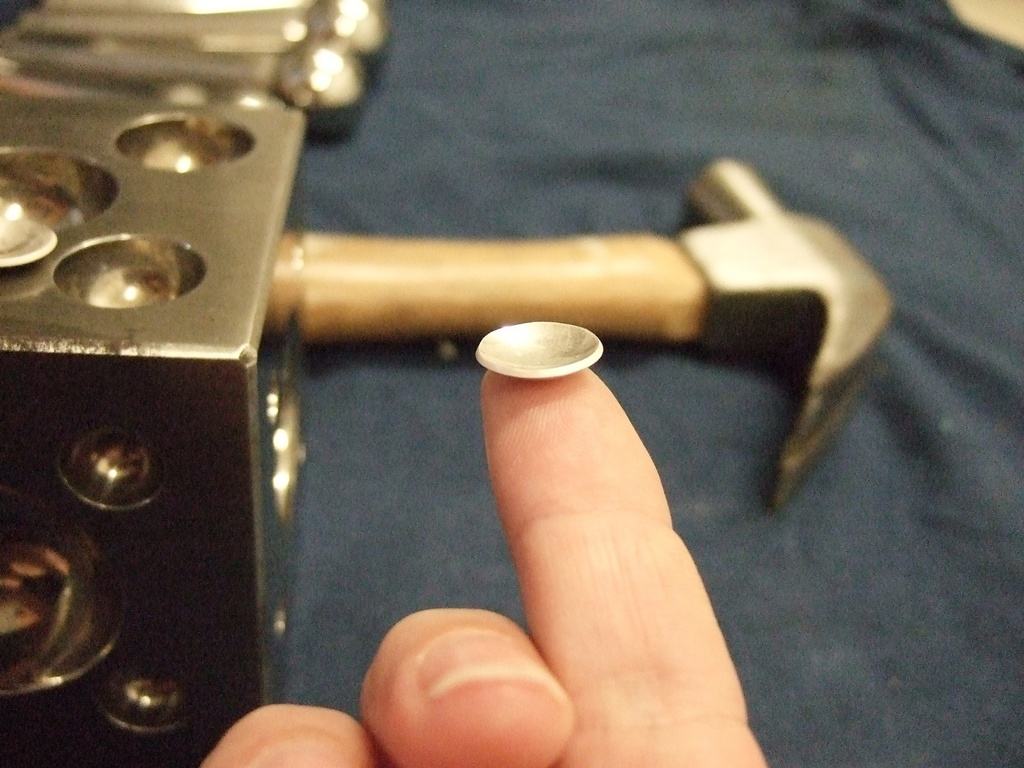 This great tool makes it possible to create everything from a slight curve to a full semi-circle: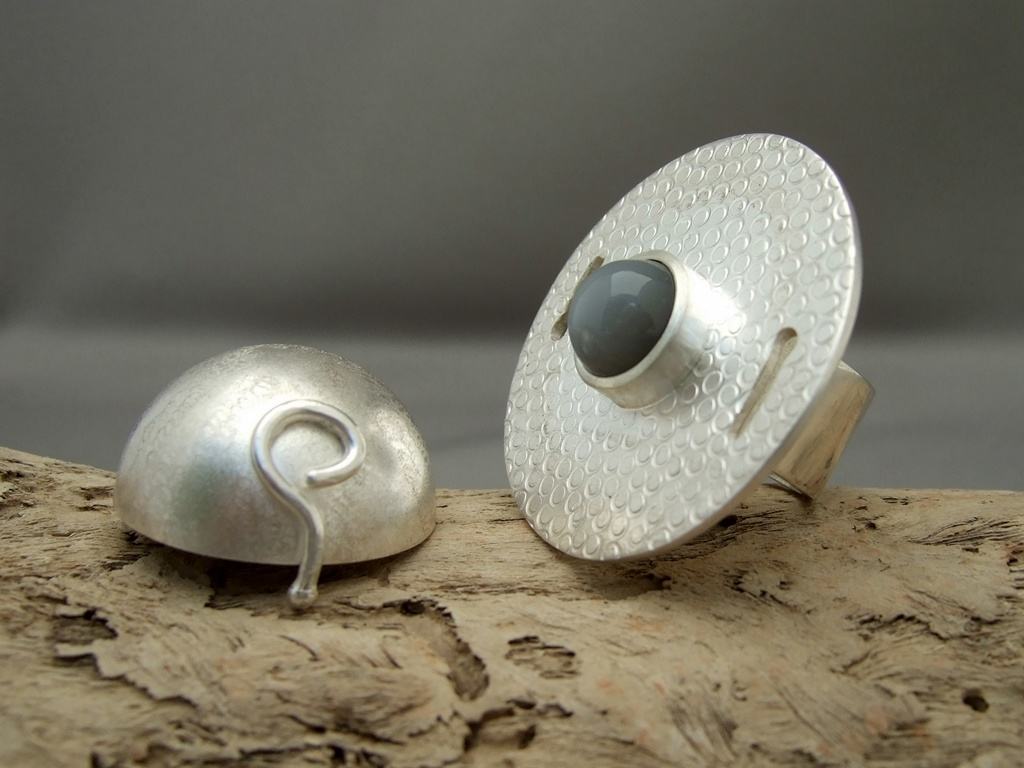 which means that I can make spheres, too.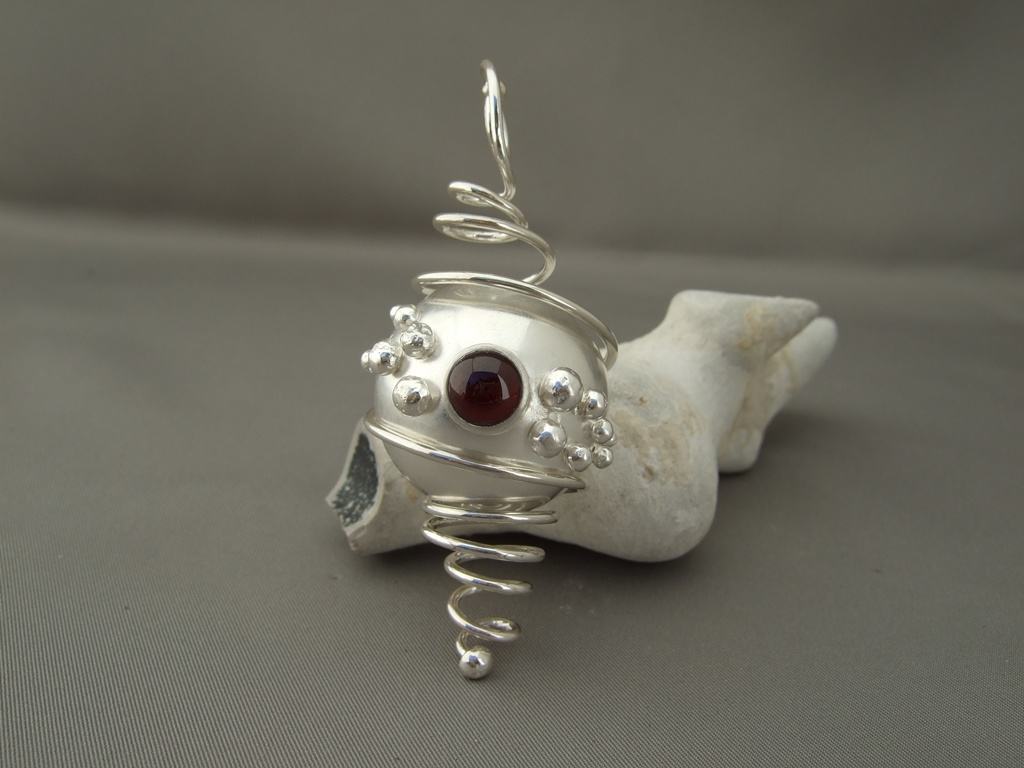 I've only just touched the tip of the iceberg. The possibilities are endless! Check out my current domed pieces – and stay tuned for more fabulous creations.