The Silver Forge is turning four this month. I can hardly believe it! It has been a beautiful, quirky and interesting journey so far; and one that I am only making thanks to the support from each and every one of you.
Silversmithing is wonderful – but to be creating pieces that bring joy to other people is a whole new level of fabulous. Thank you all so very much for being part of this little indie enterprise – to everyone who visits this website, browses, emails me, buys things; everyone who likes my FaceBook page, likes my posts, comments on them, shares them; everyone who follows me on Instagram, Twitter, Pinterest and other social media; everyone who subscribes to my newsletter, new release update email, and blog updates; everyone who comes to me with their custom piece requests; everyone who makes donations to my worthy causes, and for all the other forms of love and support you've shown; I appreciate each and every one of you.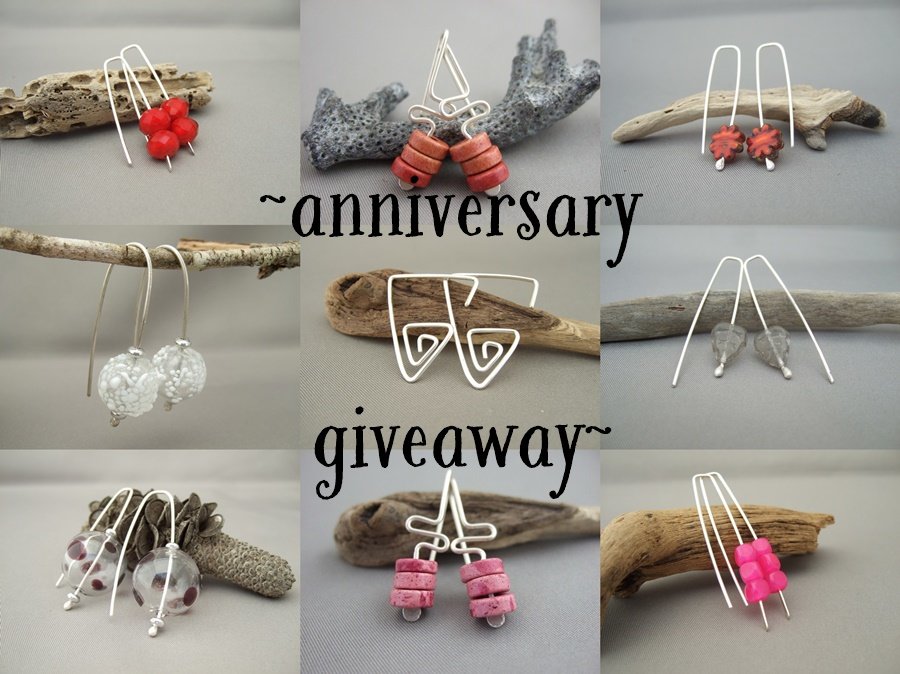 This month, I'll be drawing four names from among my lovely newsletter subscribers – one for each year this business has been happening. The prize will be a pair of earrings – winner's choice from the nine pairs pictured above! Which pair will you chose if you win? All you have to do is to be signed up to receive my monthly newsletter ~ and you can do that here if you're not already subscribed!
Here's to a fabulous month, and a really wonderful year. Thanks again, everyone!