Not everyone's cup of tea, I know, but waaaay back when I was doing a casting workshop as part of my silversmithing training, my husband requested a skull.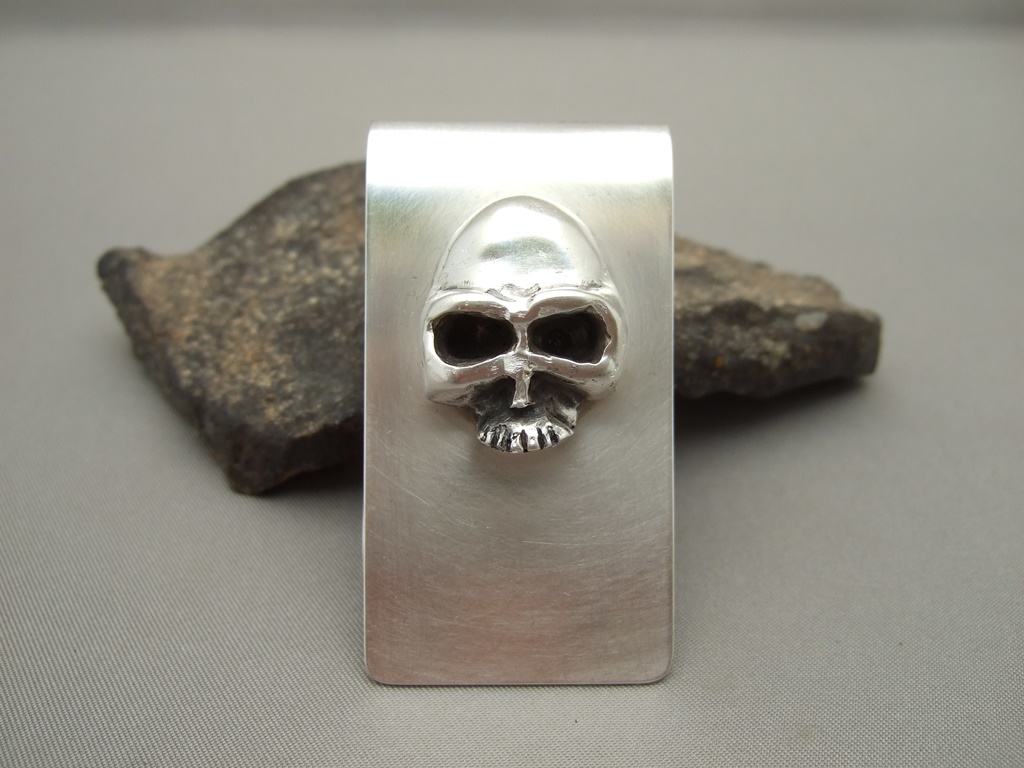 I carved this one out of wax, and after the casting process, it lived on my bench for a couple of years. Finally, I cleaned it up, and thought about what piece to create with it for the minimalist man who has everything!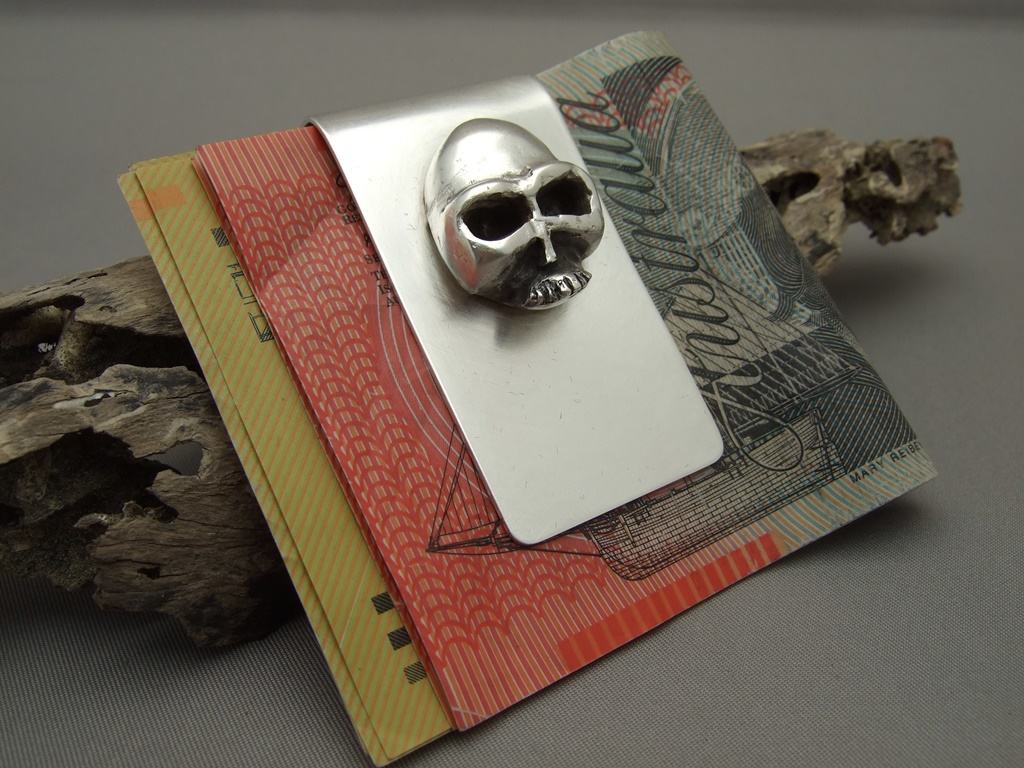 A money clip was the answer. This is the only piece I have ever made my husband, and it was a long time coming – but I think he found it worth the wait. This is a one-of-a-kind piece – not only because I made it for a loved one, but because I don't have the specialist equipment required to do casting. The perfect gift for a metal-loving guitar player!