One of the lovely mums from school had inherited this gorgeous piece of smoky quartz, and asked if I would be able to make it into a pendant for her to give to her mum. The stone even came to me in a cute little vintage box!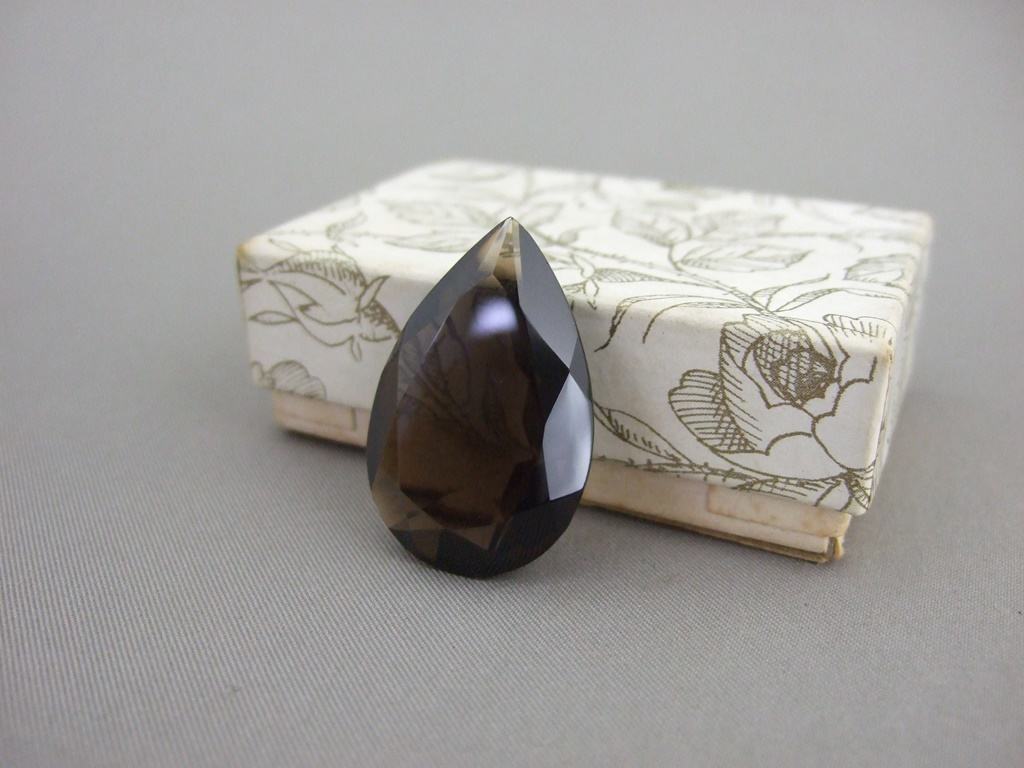 I created the setting so that the stone would be protected, but the maximum amount of light would come through – I always aim to make the stone the star of the show!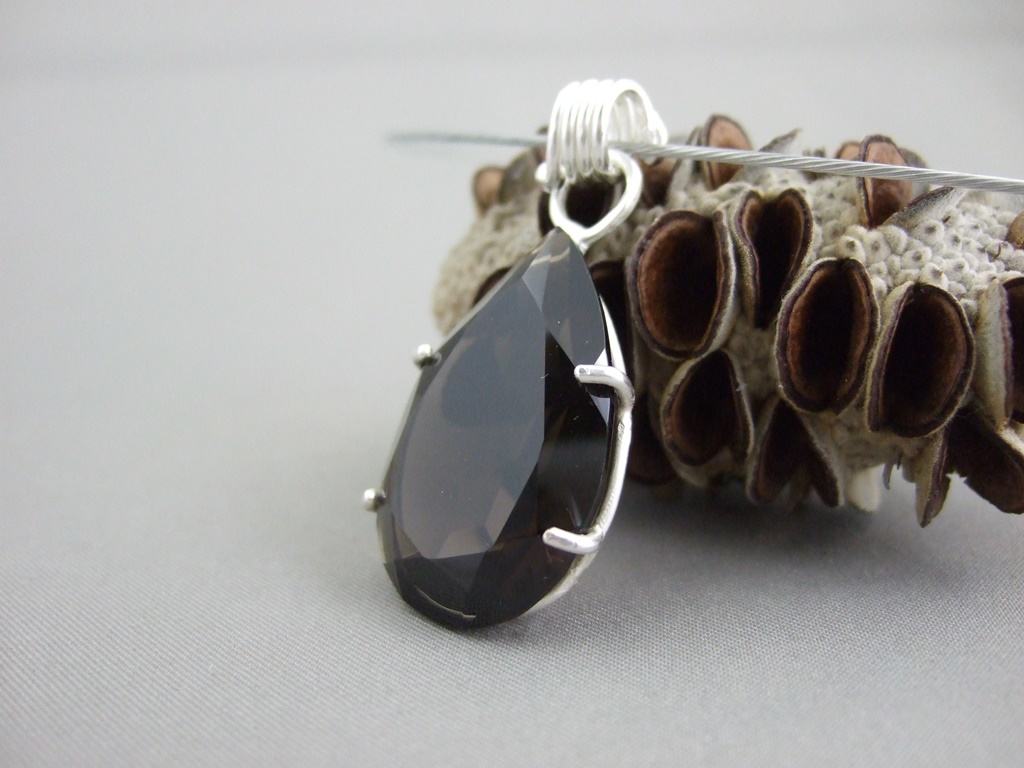 Thanks, Emma, and I'm so glad your mum loves her new pendant!