Theresa was the lucky winner of one of my second anniversary giveaway prizes, a custom made piece from my Amorphia collection.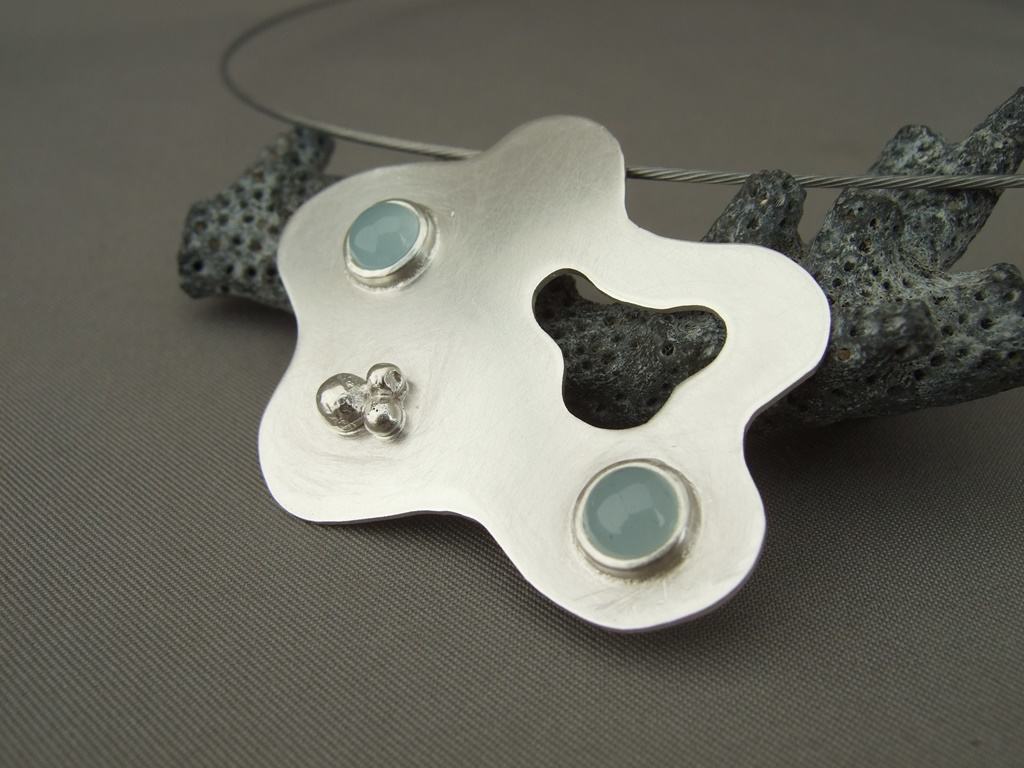 She loved the shape of one of my existing pieces, so I mirrored that for her!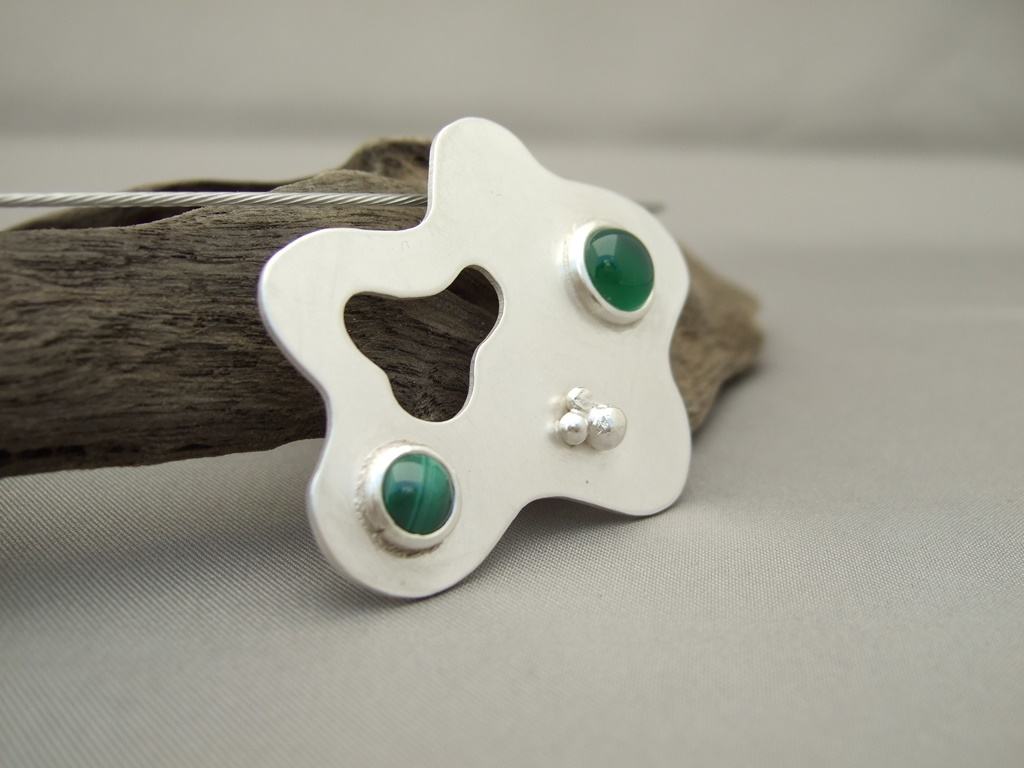 Theresa chose two lovely milky aquamarines from my gemstone collection, to match a ring that her husband had given her.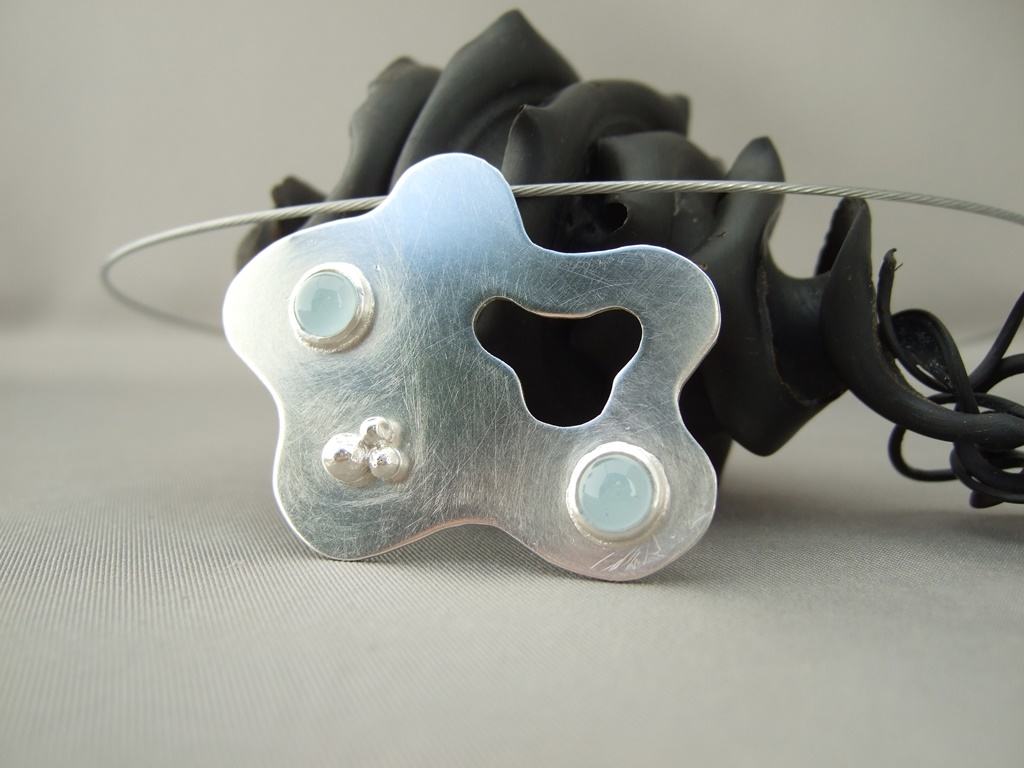 I hope that Theresa likes wearing her piece as much as I liked making it! 🙂
** OOPS! My bad. If you're surfing in from the August newsletter, and looking for the 'Metal' Feng Shui pendant, you can find that here. **