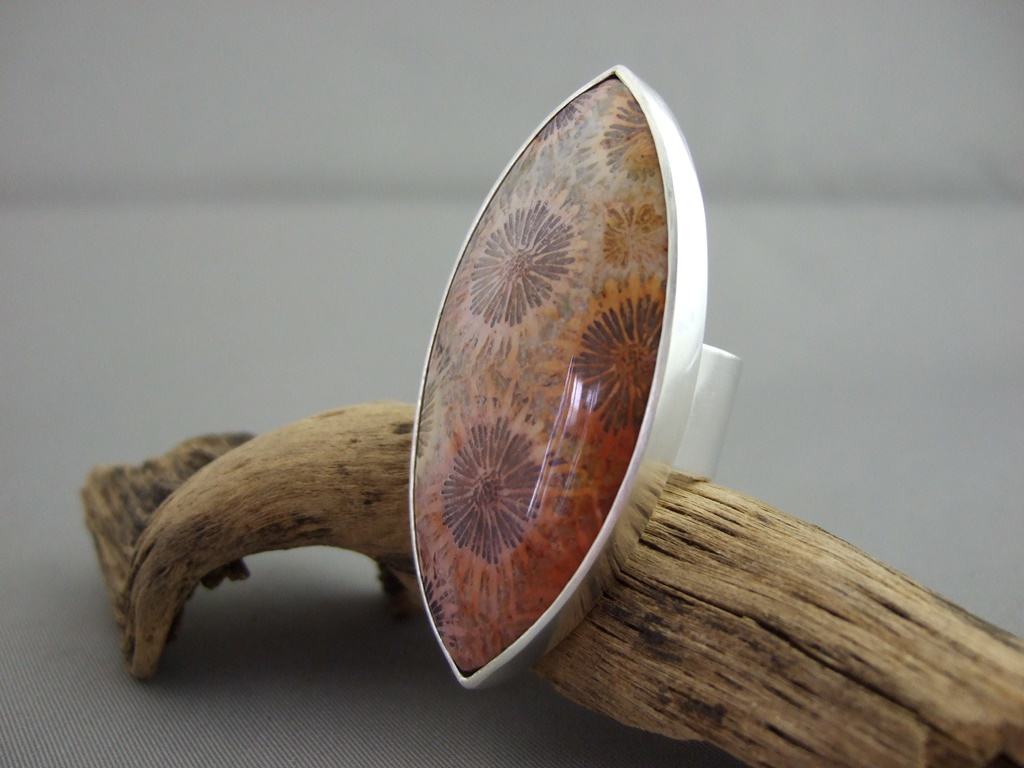 One of my gorgeous clients, who has a great collection of Silver Forge rings, asked if I could create her a ring with this piece of agatised fossil coral from my gemstone collection.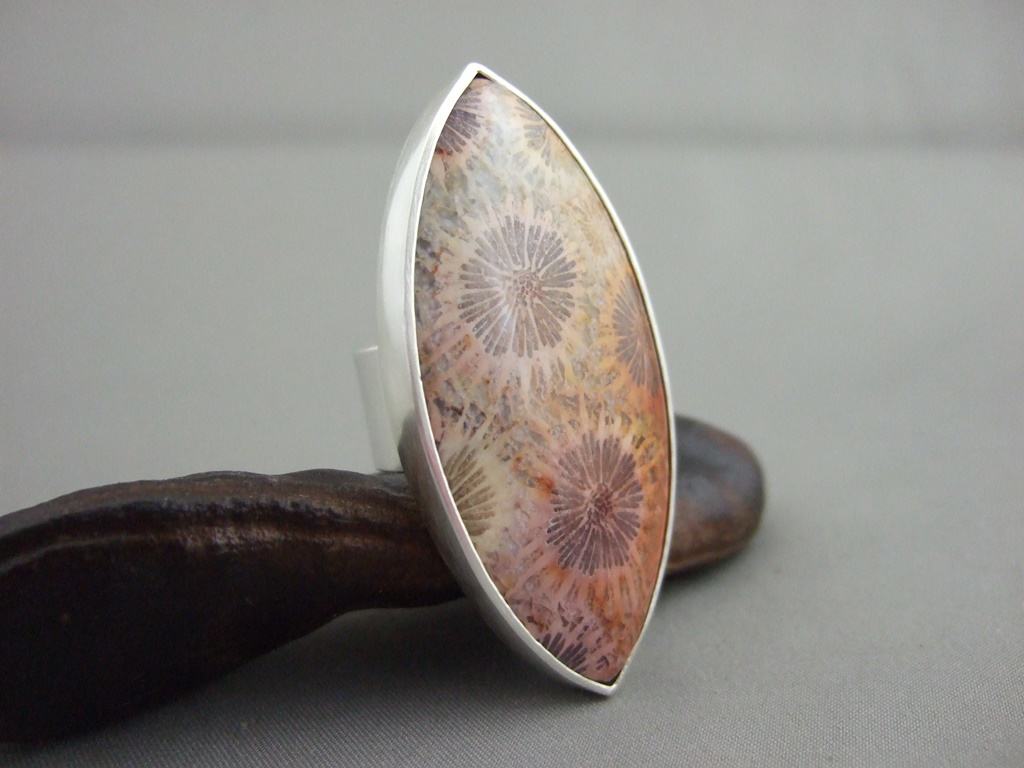 This stone is enormous, and I was happy to accept the challenge!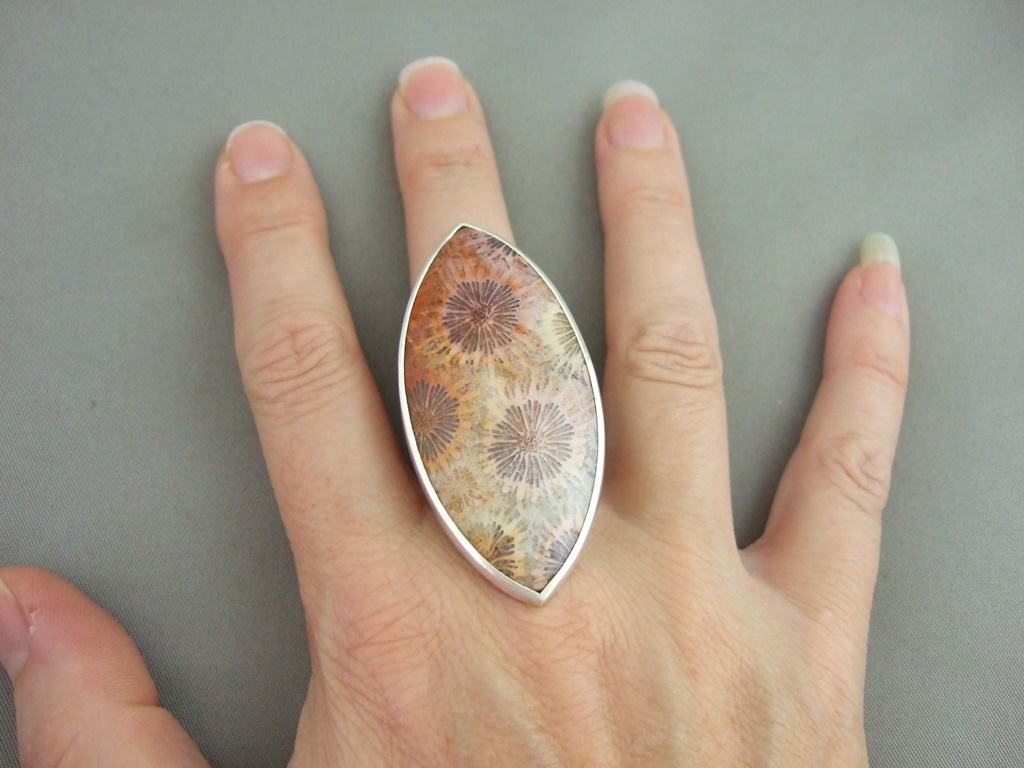 It is the longest stone I've set so far, and I think it turned out very nicely.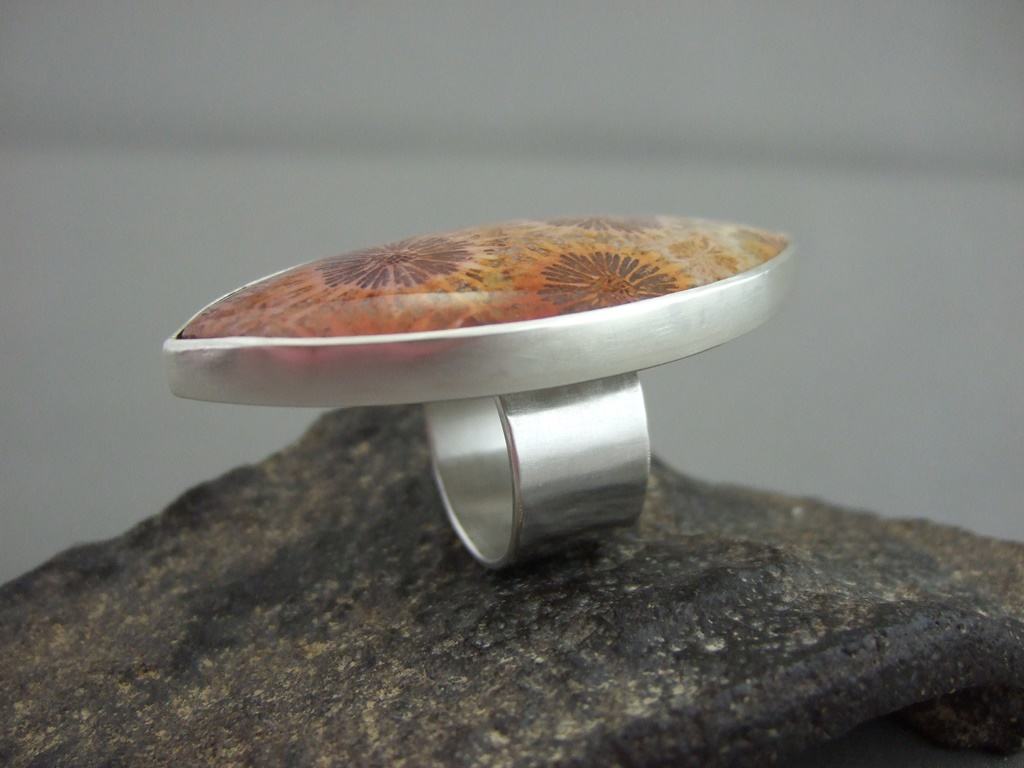 Thanks, lovely Charmaine! 🙂