My lovely sister had knitting markers on her Christmas list this year, so I thought I'd have a try at making some silver ones!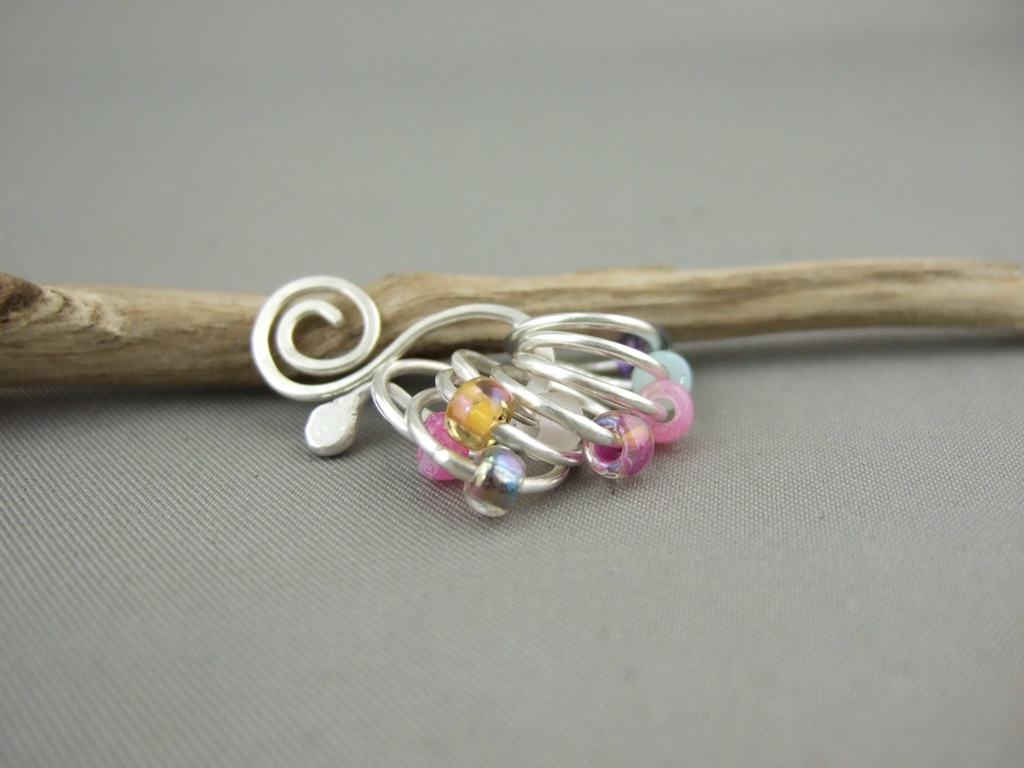 I wanted to decorate them with tiny glass beads, but I also wanted to solder them closed so that they wouldn't catch on the knitting.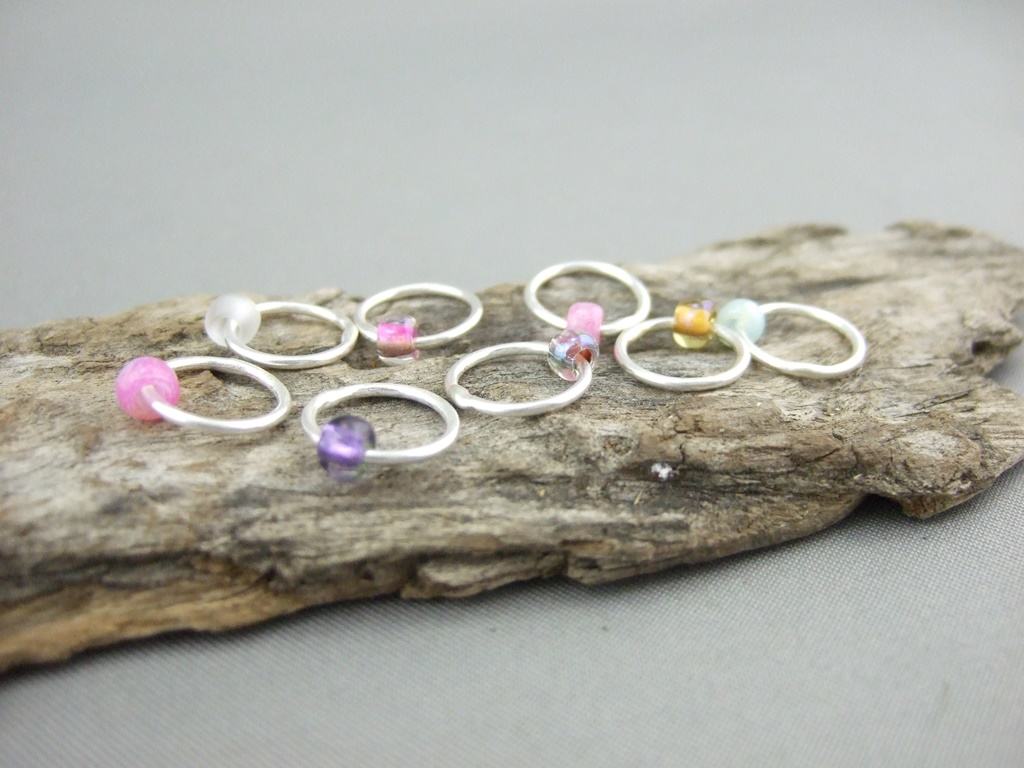 I often say you learn something new every day – and that was the day I learned glass (well, those beads, anyway!) will withstand 700⁰C plus temperatures. Seems logical, given that glass is sand, which presumably melts at a higher temperature than that – I was a bit worried to put my theory to the test though! All's well that ends well – and happy Christmas to my sister!