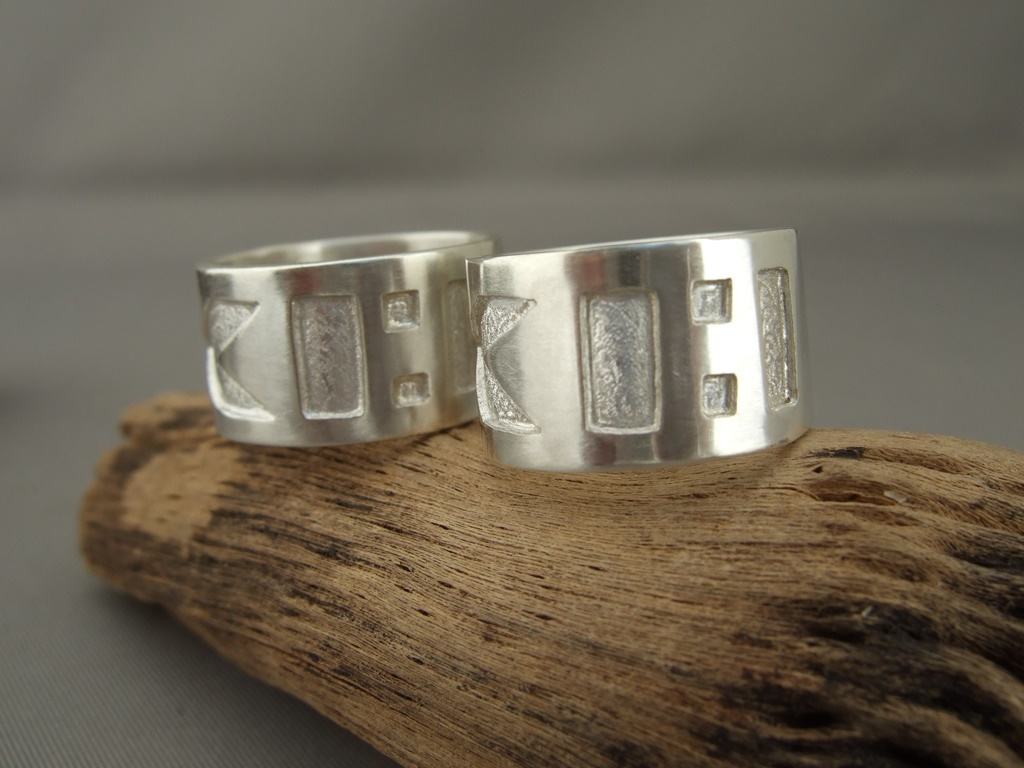 A lovely couple came to me as they were getting married and they were after some unique wedding rings.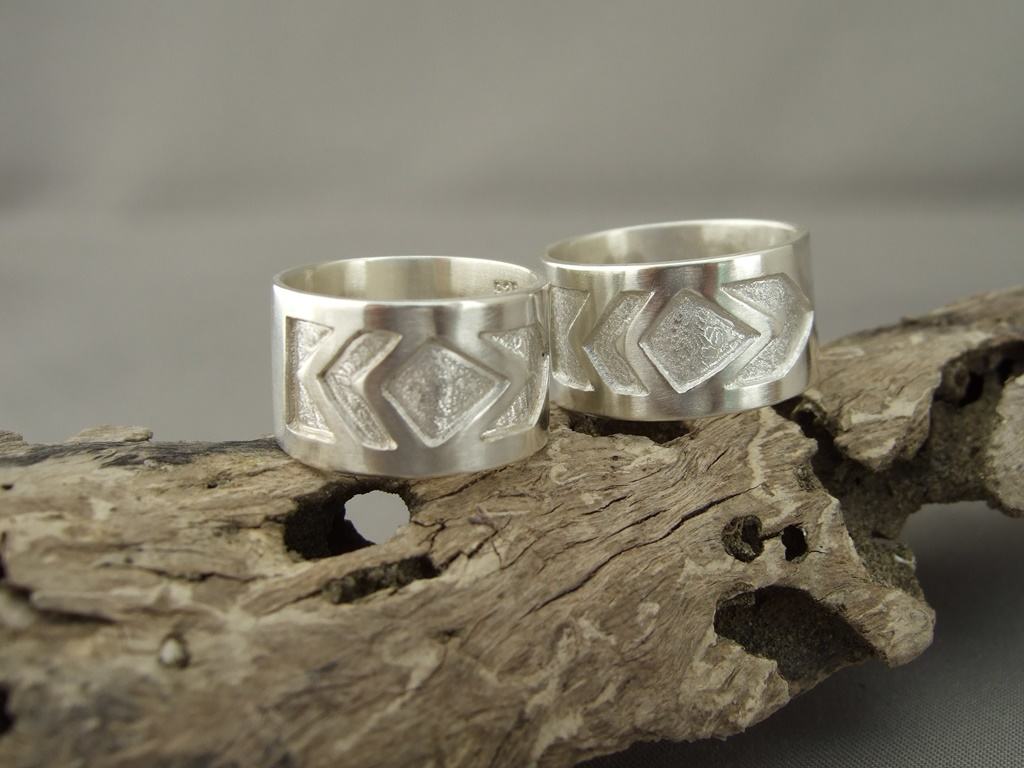 They wondered if I could create some with an Aztec theme. So that the rings would be especially personal for them, I got the husband to be to draw up the matching designs.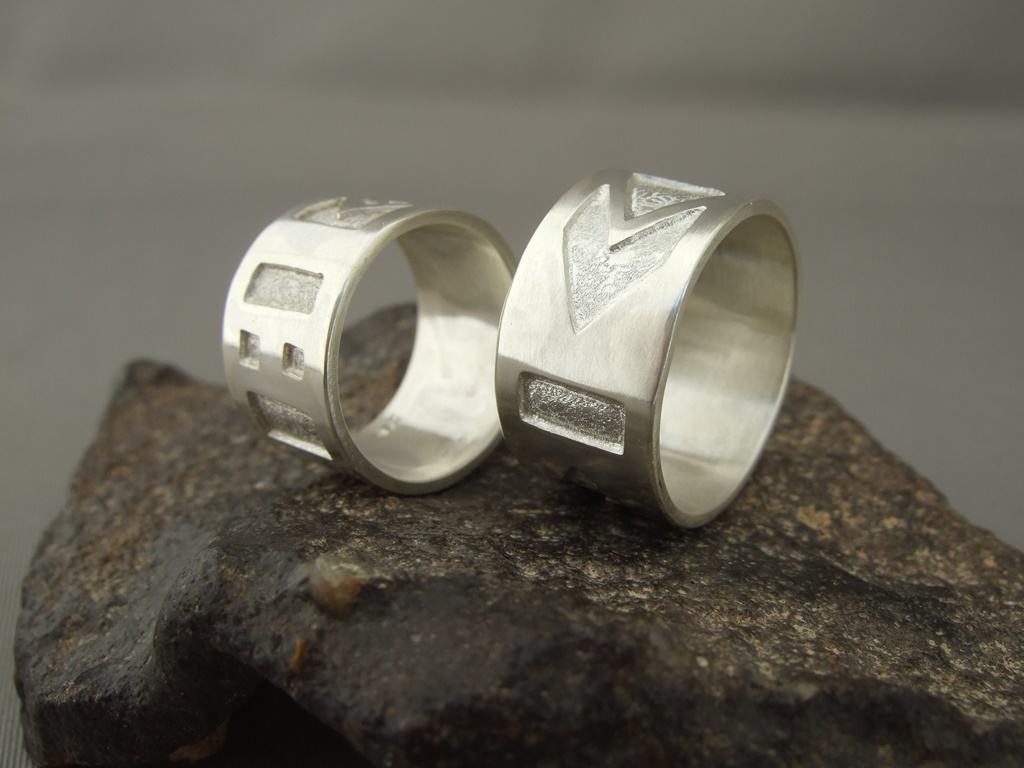 Gorgeous! I hope the wedding was too!