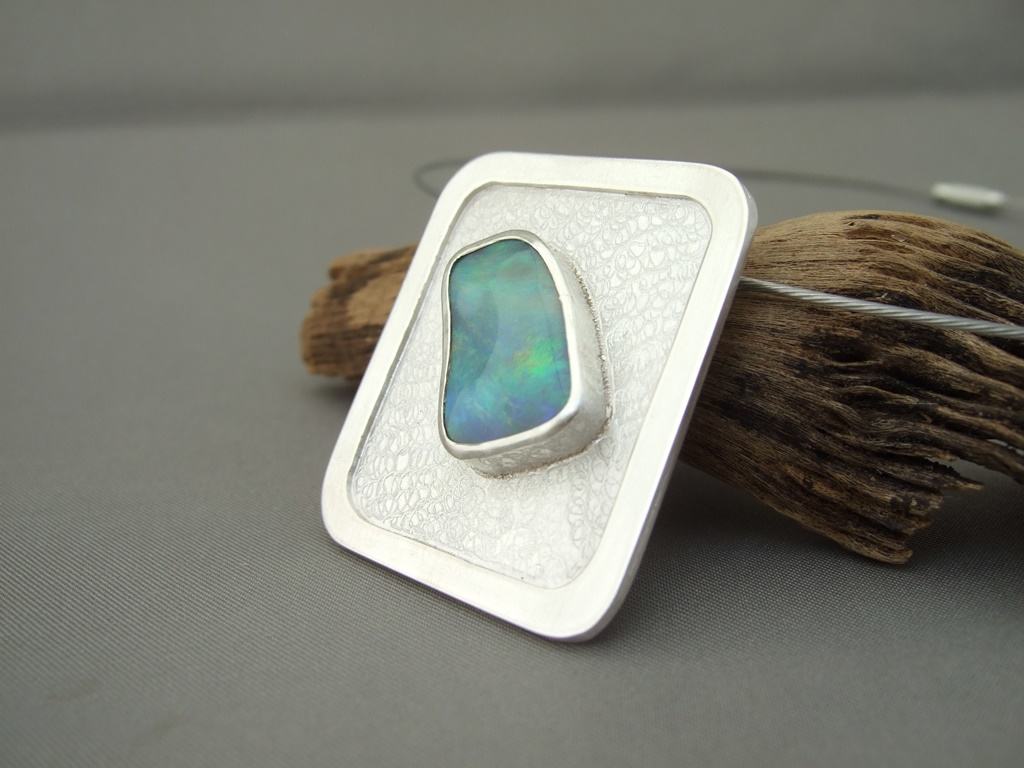 Jeff contacted me to see if I could create a pendant using an opal that he got in the opal fields.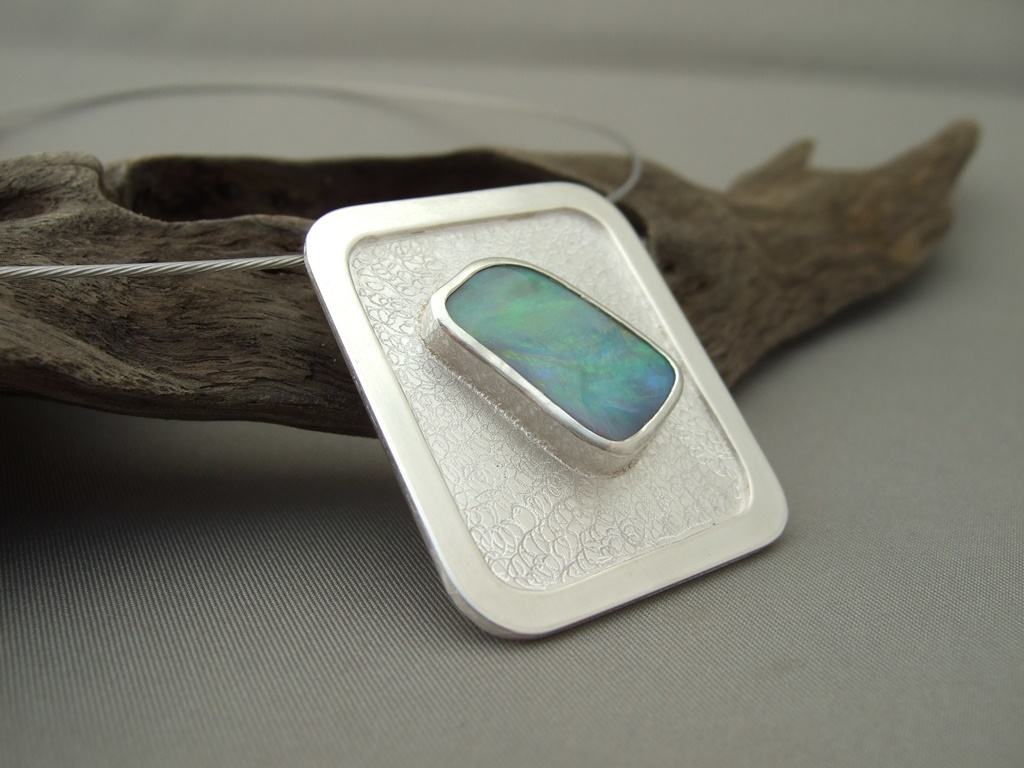 The pendant was to be a birthday gift for his wife.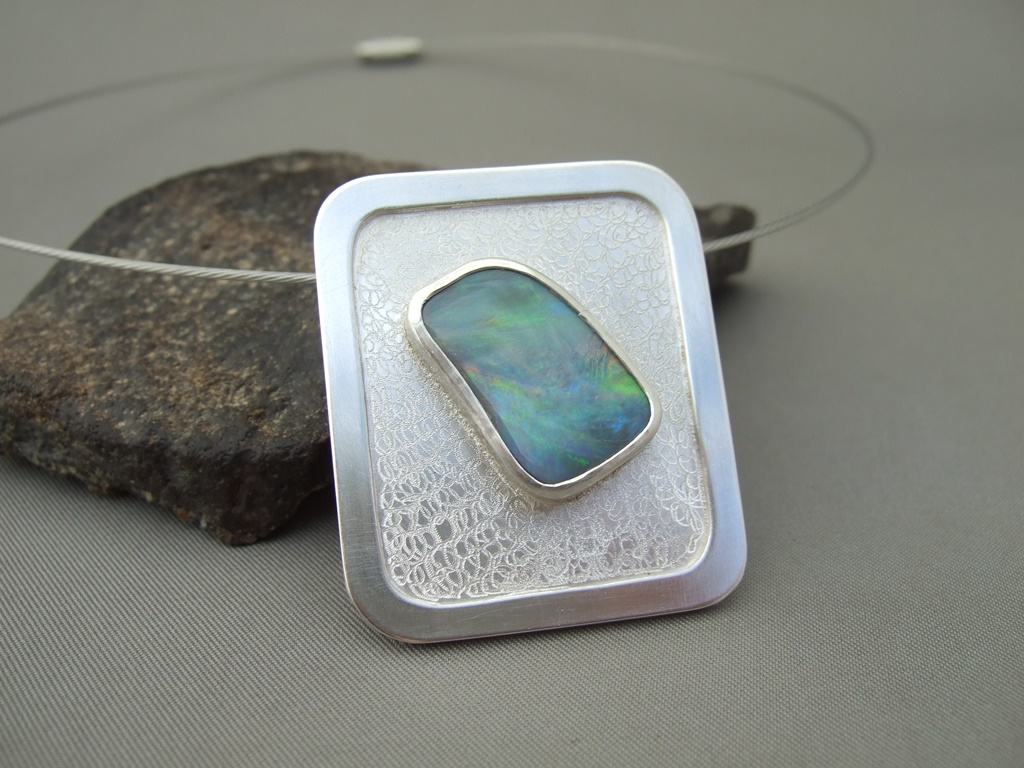 I was glad to be able to help, and I think the end result is great! Thanks, Jeff!