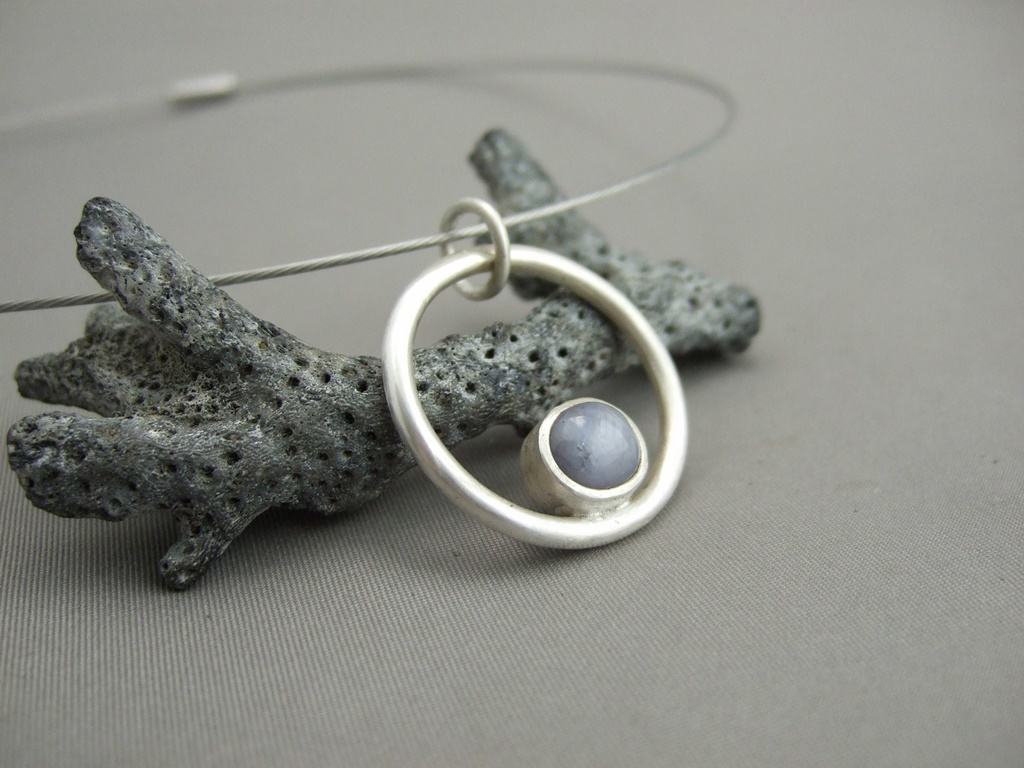 I created this pendant for my client Nick using a star sapphire that was his mum's, which has great emotional value to him. It was previously set in a ring; and then in a bangle which had seen better days.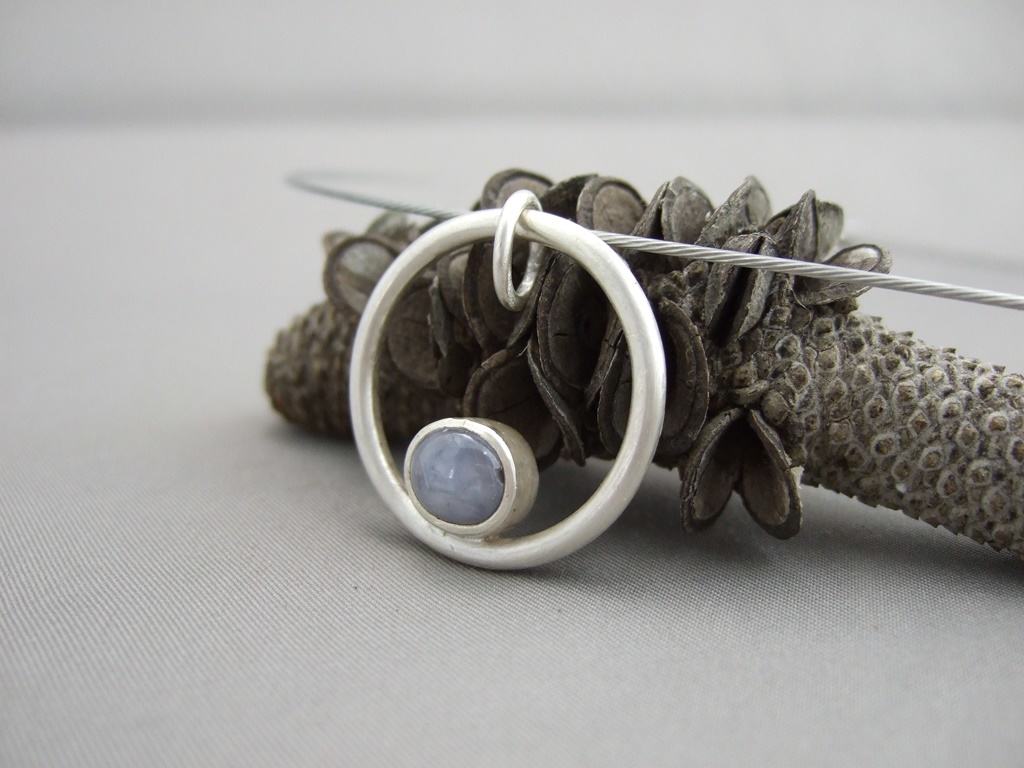 I was able to free the stone, and send it down to my lovely friend Annaig of Annaig's Gemstudio​ to have a little gem-cutting done. Annaig worked her magic and made the back of the stone flat so that I could bezel set it.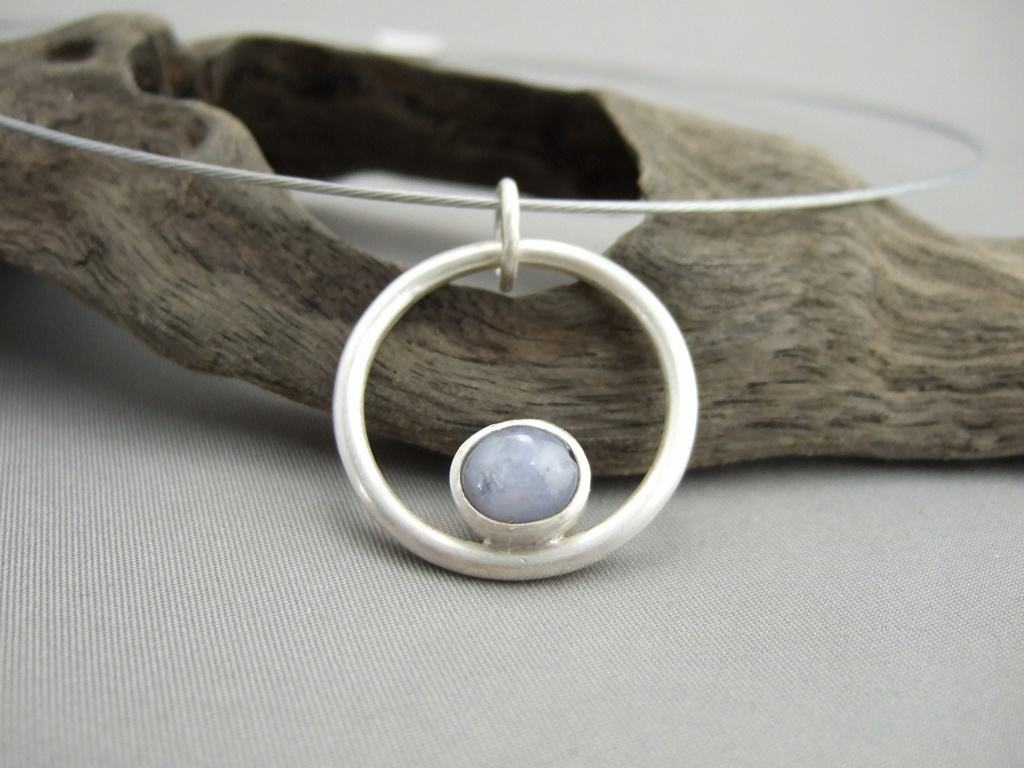 I know Nick was really happy with the end result, and so am I – a modern masculine look for a treasured sapphire! Thanks to Annaig, and to another lovely friend, Lisa of Springwood Porcelain, who referred Nick to me!