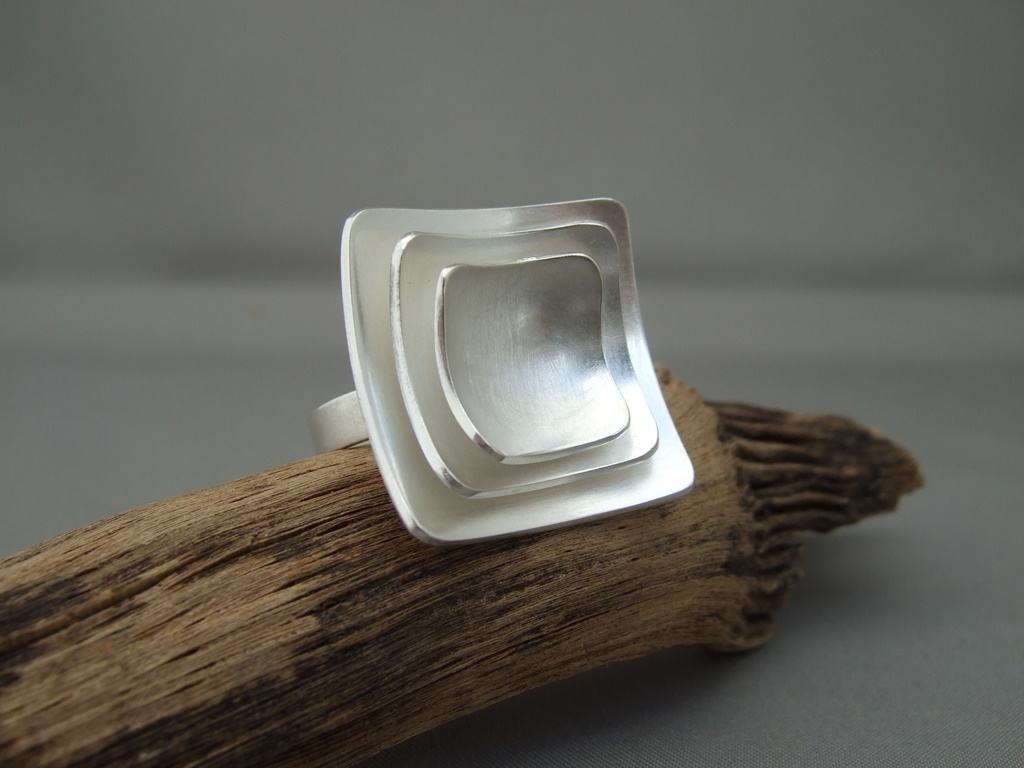 My best friend Morgan's sister has a birthday today (happy birthday, Dyl!) and Morgan wanted me to create the perfect piece for her. We had lots of ideas, and in the end this square domed ring was the fav.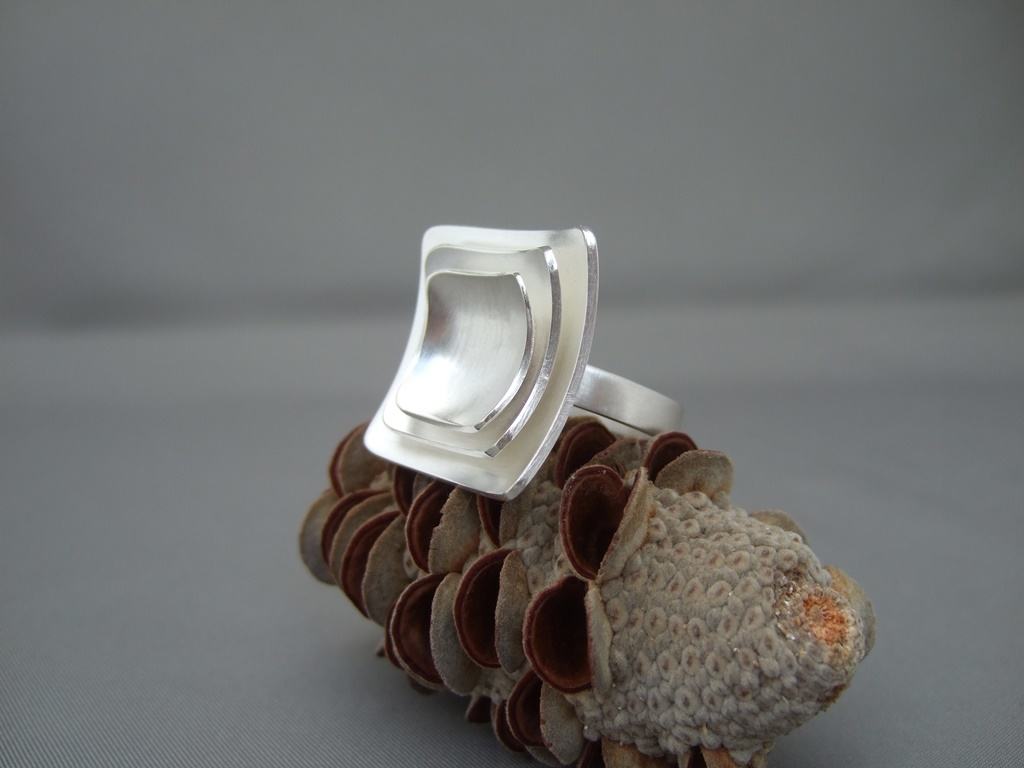 I think Dylan may have suggested the domed square – at first I didn't think it could be done. After I gave it more thought, I realised of course it could!
I love this ring, I think it's really effective and stunning. It may inspire a new collection!