Lots of people like to know the process behind the creations I produce, and I sometimes forget – just because I know how I do this, doesn't mean everyone does! These lovely dangly gemstone earrings were a wedding gift from my friend and client Natasha to a dear friend of hers.
Natasha found these sparkly amethyst, Rose de France and aquamarine rose cut cabochons in my gemstone collection.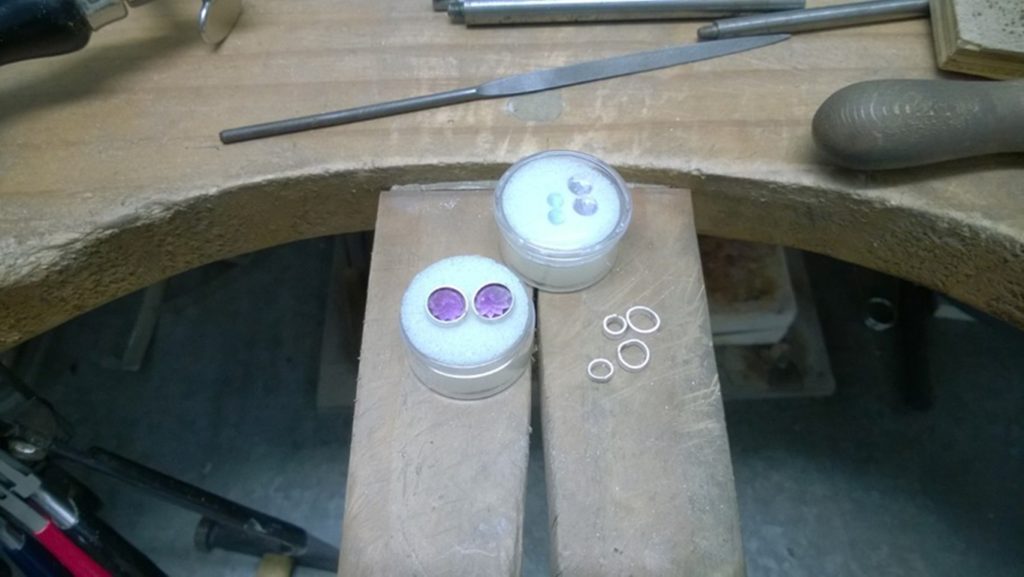 First I shaped the bezels.  A bezel is the part that goes around the stone and holds it in place on the piece. I take a strip of silver, bend it into shape with my half round pliers, and solder the join. Once the bezels have been immersed in pickle (an acid solution) to remove the buildup of borax and the oxidisation, I rinse and dry them and hammer them into shape with a mallet on my ring mandrel.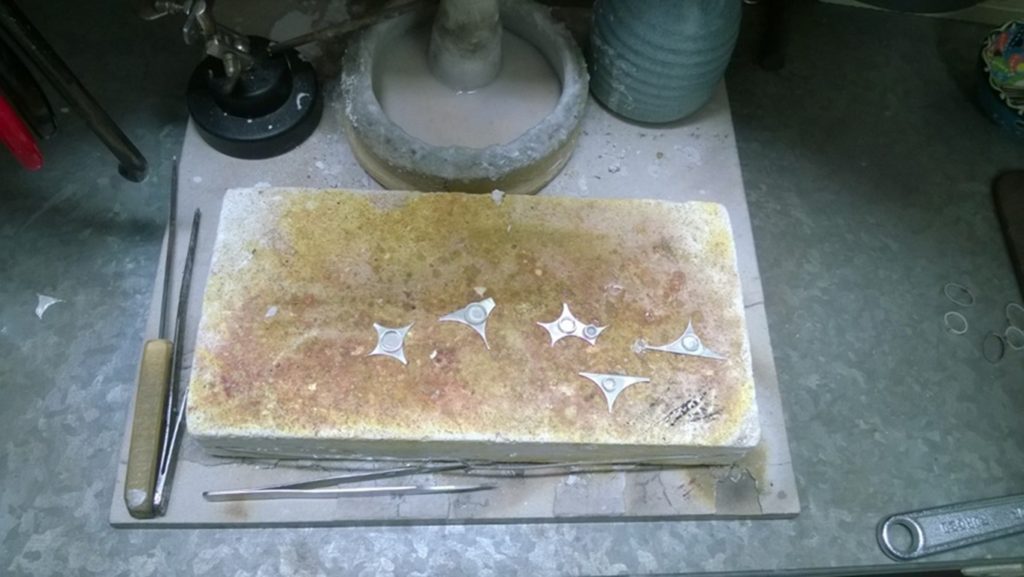 I solder the bezels onto a silver backing plate. After I pickle, file and emery the bezel settings, I check that the stones all fit nicely into their little housings.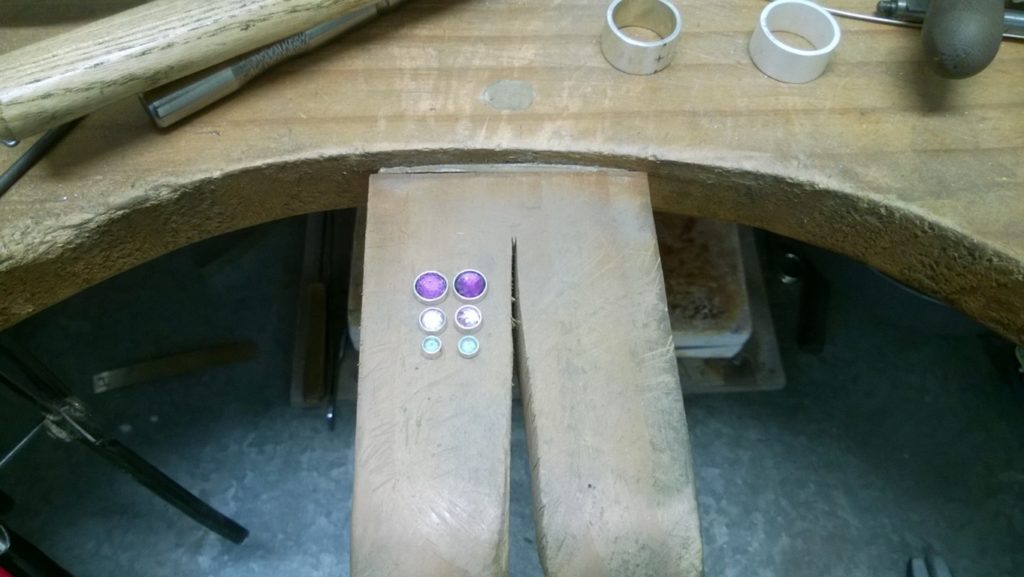 Then it's time to add some links to join the bezels together. I create the links, line them up and solder them on.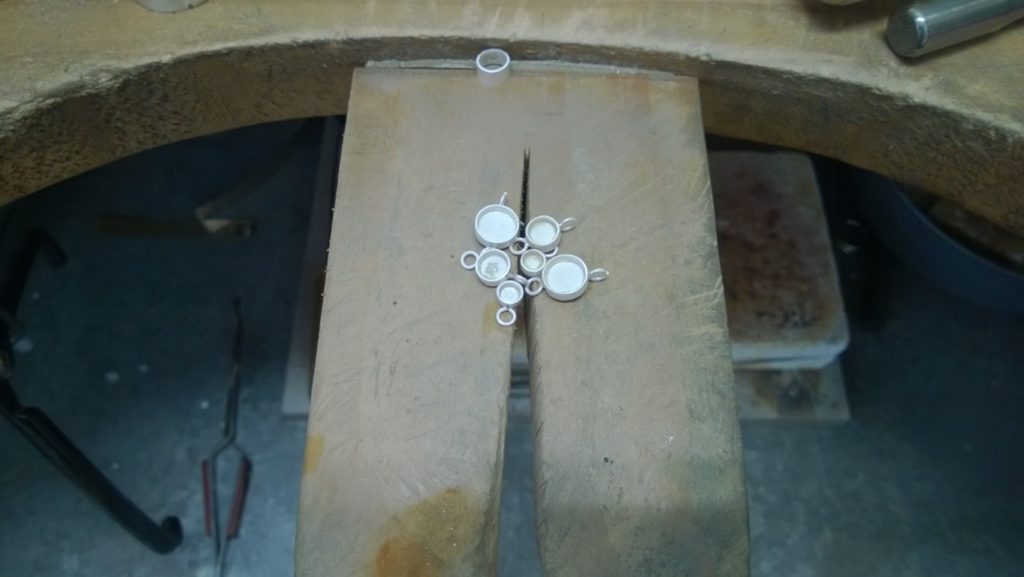 I add the ear wires. As always, I am amazed that something that looks so unappealing will soon become something beautiful!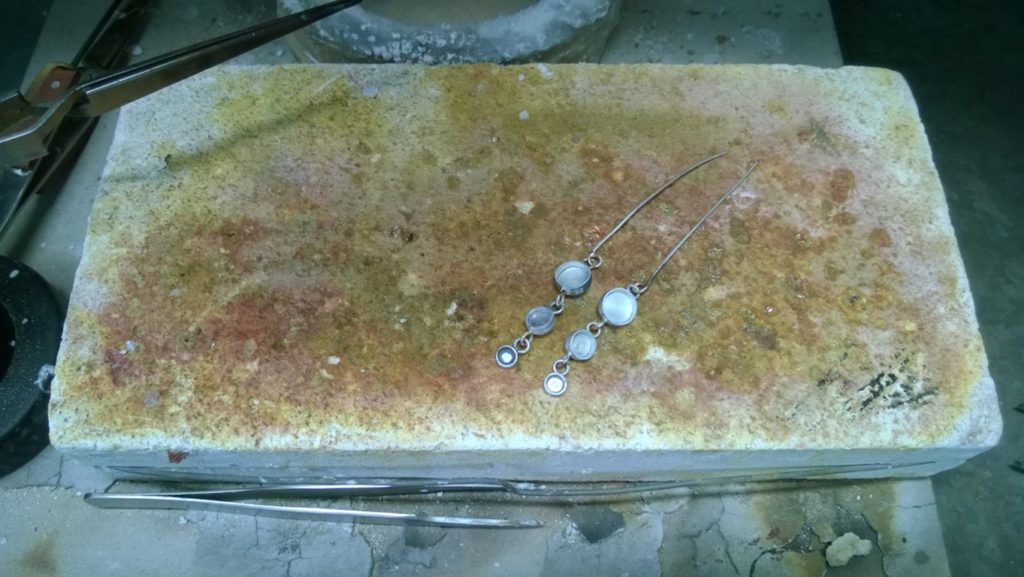 After some more cleaning up, I mount the earrings in sealing wax to hold them still while I set the stones with my engraving ball and chasing hammer.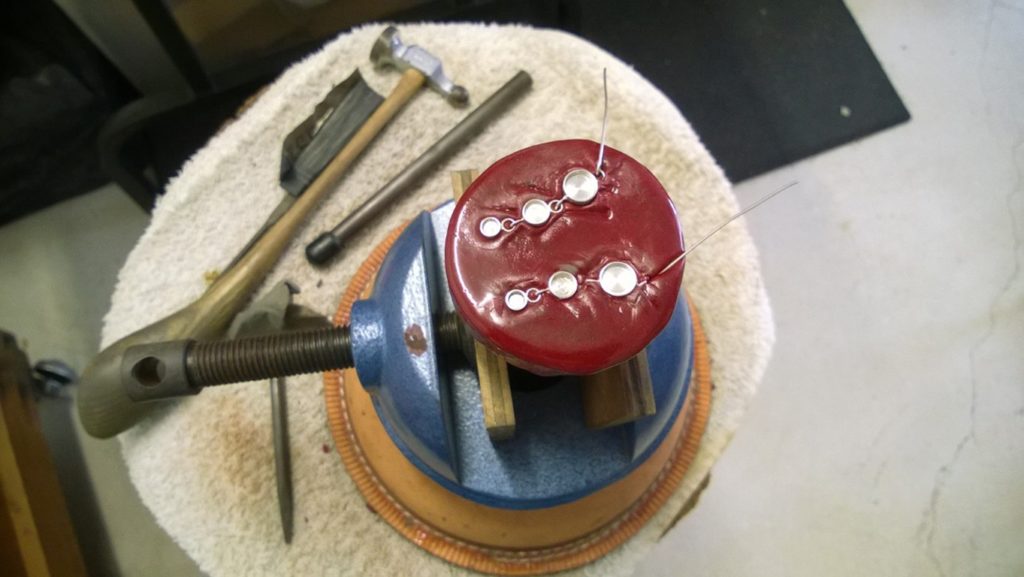 After yet more emerying and finishing, the earrings are ready to go off to their new home!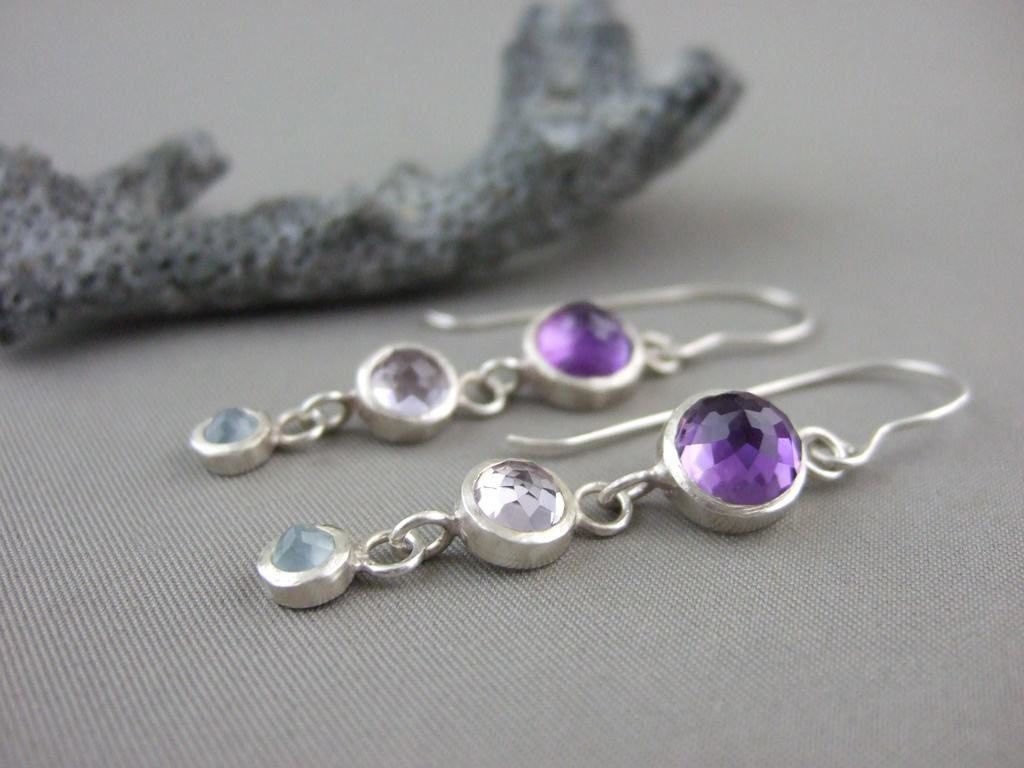 In case you want more, I have written before here, here here and here about my processes. Happy reading!