It's always a joy to see other people's creative techniques. I have written before here and here about the process of silversmithing, and I thought you might like another little insight into this world.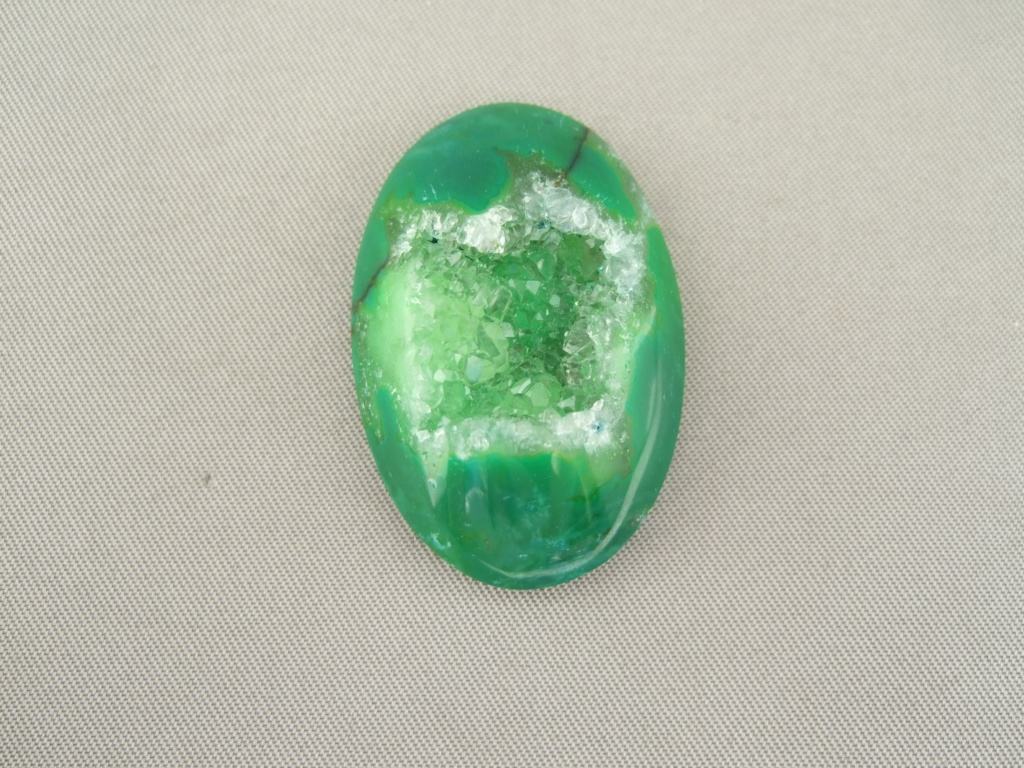 First, the drusy gemstone (from my never-ending collection!) and a rough design sketch. I've already created the bezel (the metal that wraps around the stone) in this picture, bending a straight strip of metal (like the one pictured) around the stone.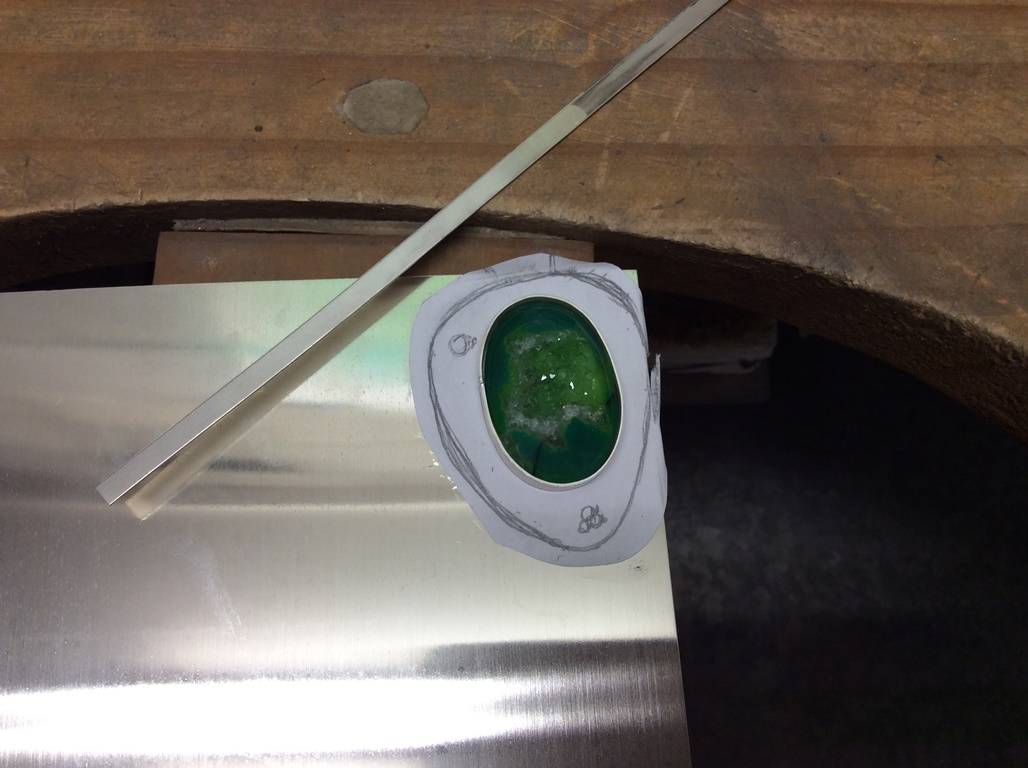 The next step is preparing the backing plate. He's some sawing and filing in action.
After filing, comes emerying.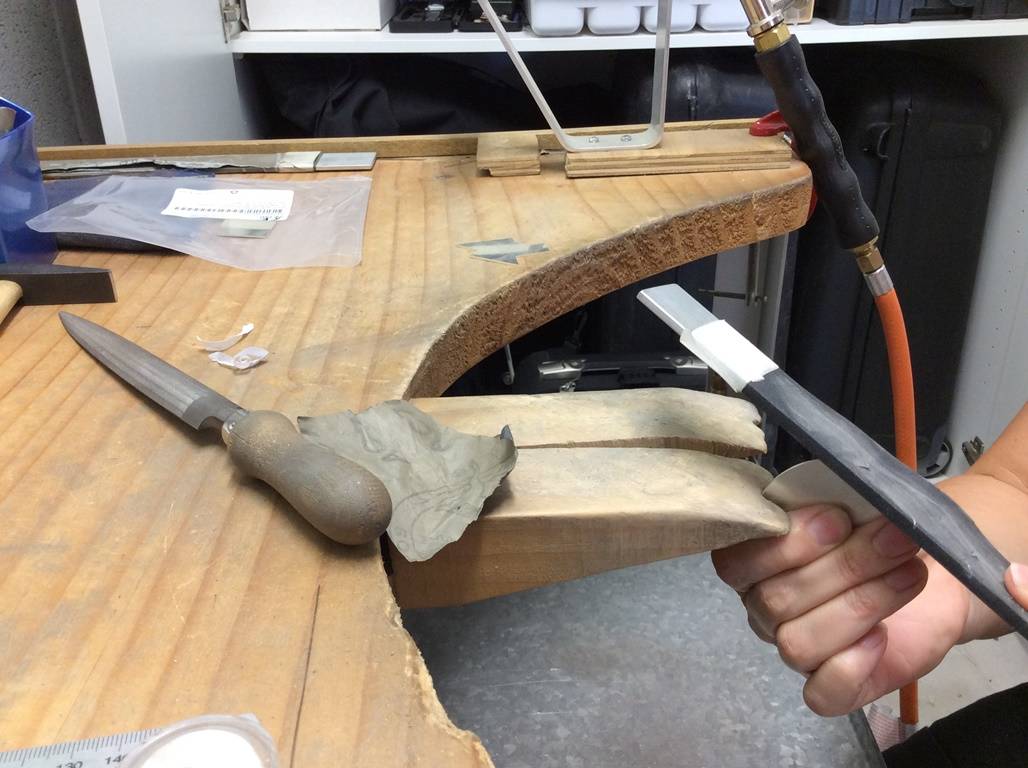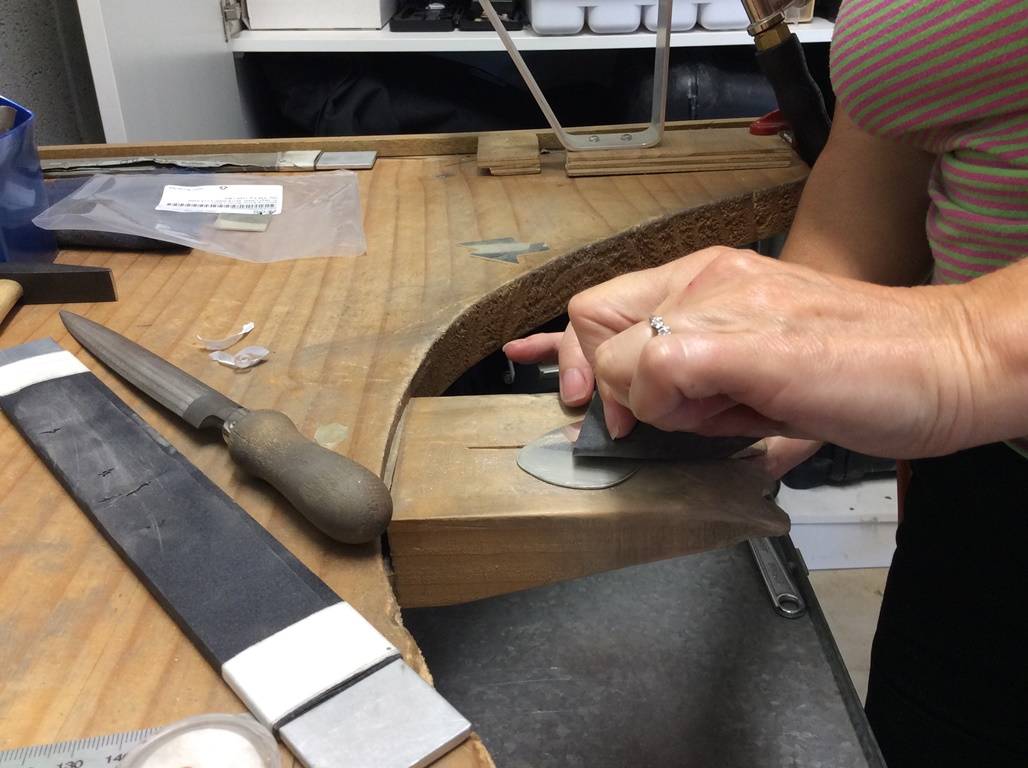 And laying out the component parts to see how it will look. The balls of silver are made by heating some little pieces of silver until they melt – the molten silver naturally gathers up into a sphere. It's fun stuff!
I emery the back of the bezel flat, so that the join between the two pieces of metal will be exact and the solder will flow correctly.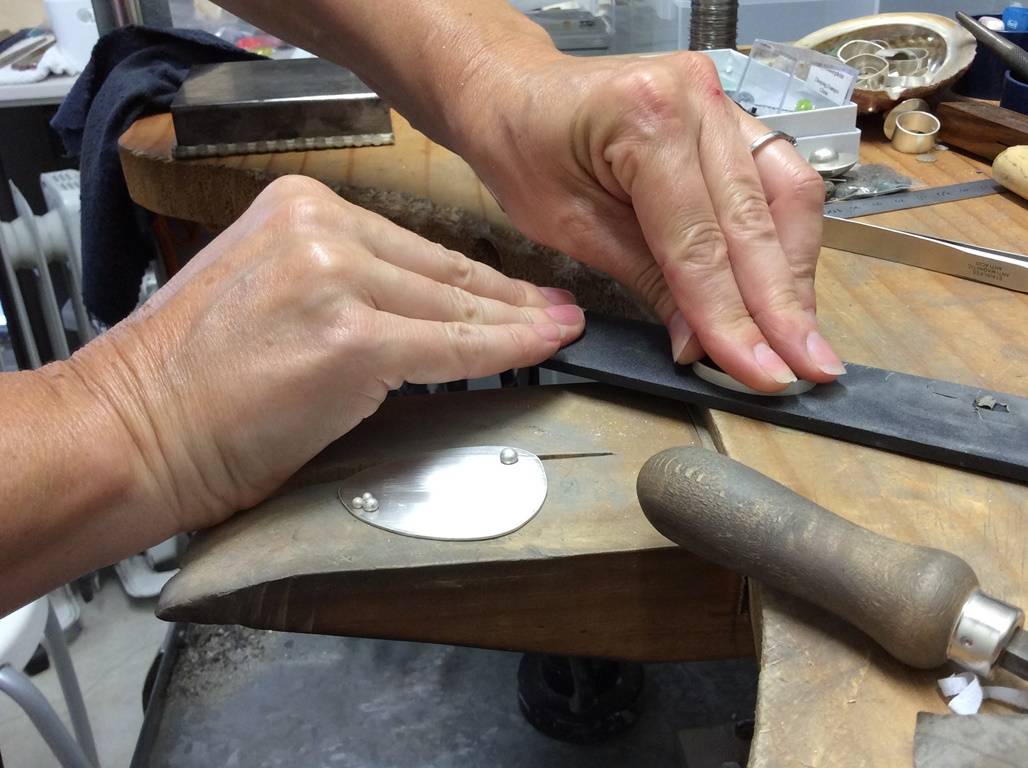 Then it's time for a bit of heat.
I love how from this dirty blackened thing comes an object of beauty!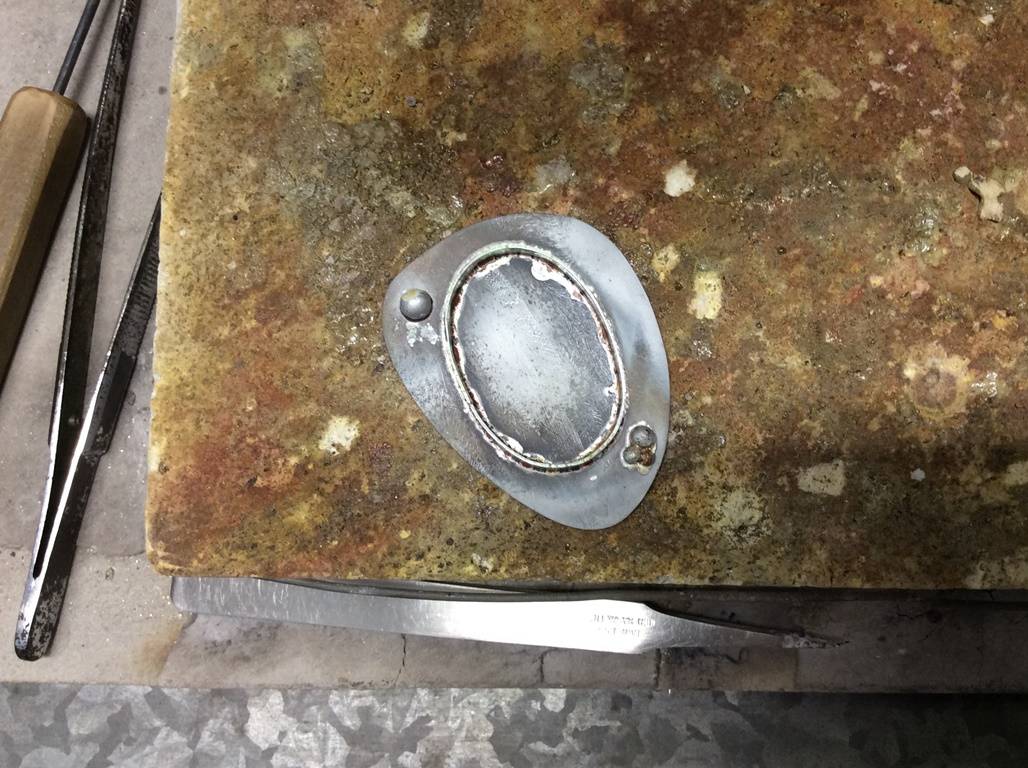 Into a solution of sulphuric acid to remove all the oxidization etc.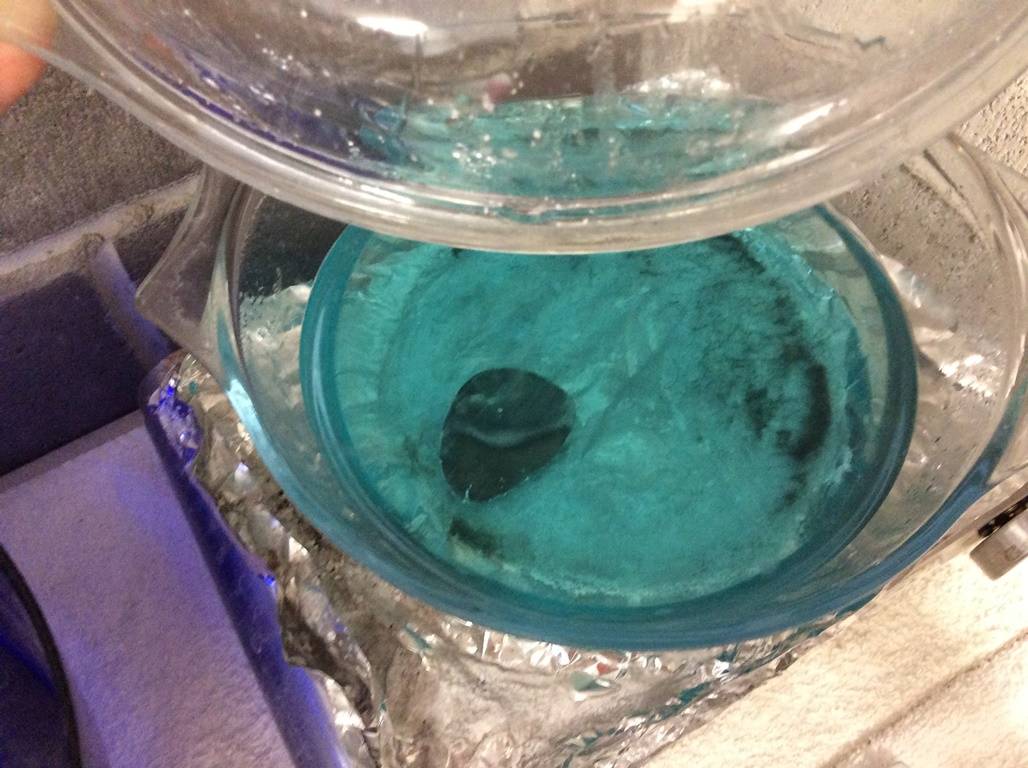 While the piece is pickling, I create the bail (the part from which the pendant will hang), and a little plate stamped with my maker's mark and '925' to show the piece is made from sterling silver.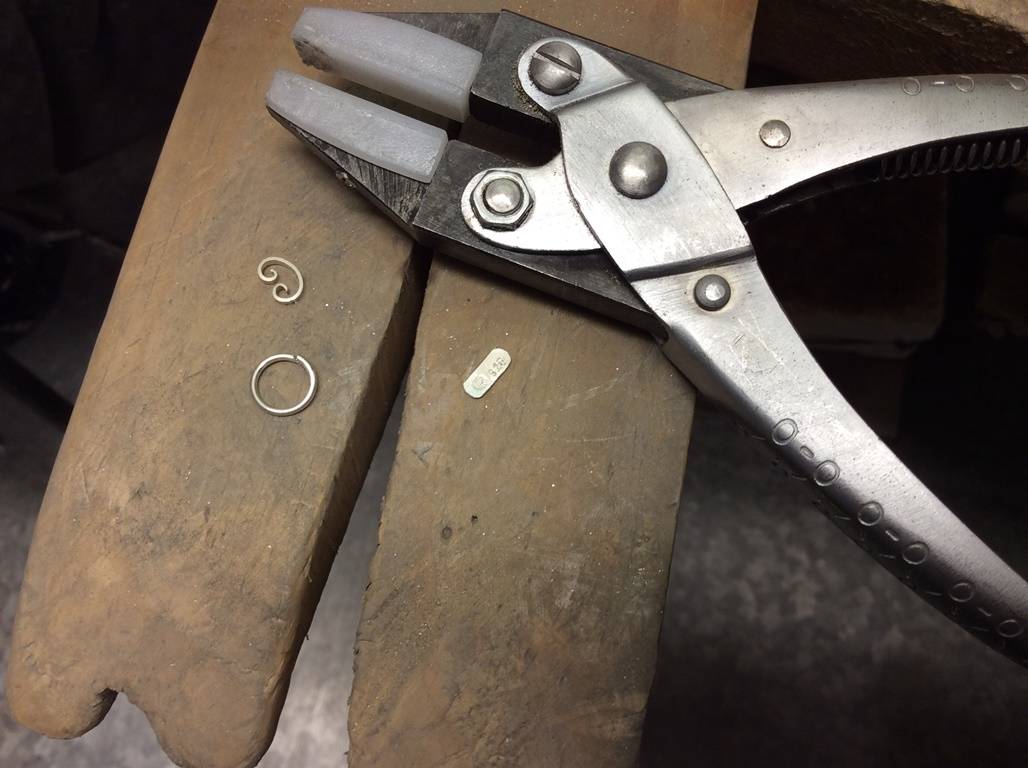 Those are soldered onto the piece, then it's back in the pickle and after that, a rinse off.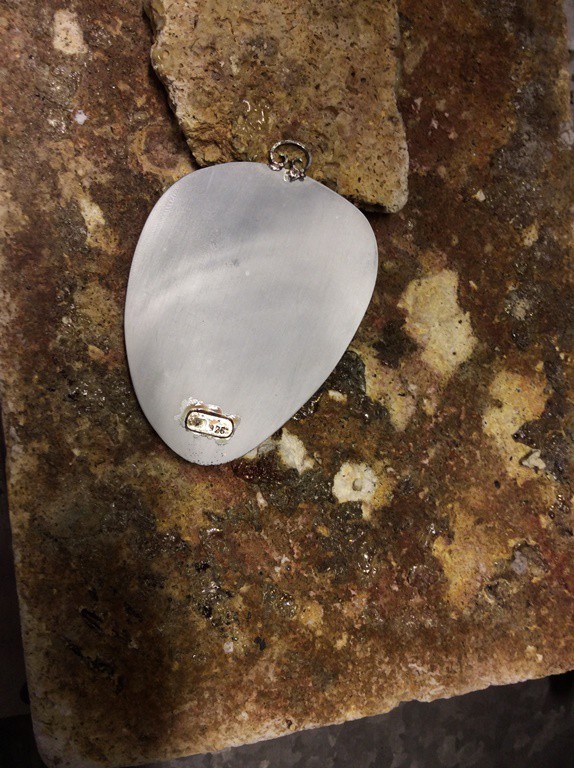 After a good clean-up, with lots of emerying down to a fine grade, I mount the piece on a wax dop so that i can set the stone.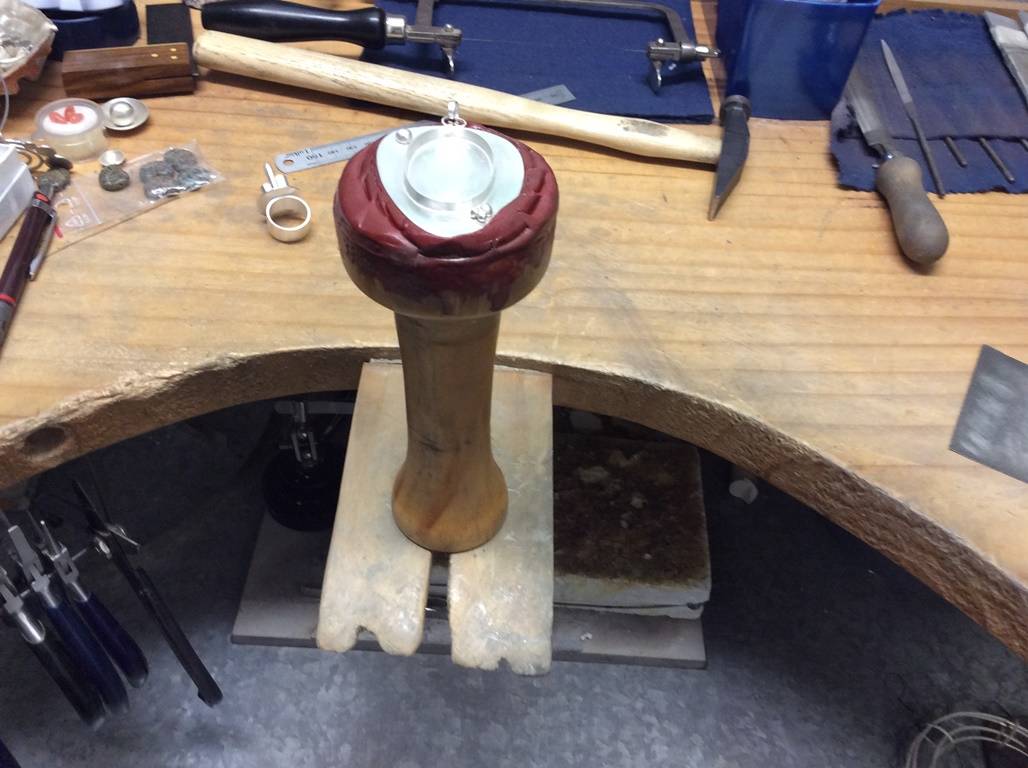 My engraving ball comes in super-handy here!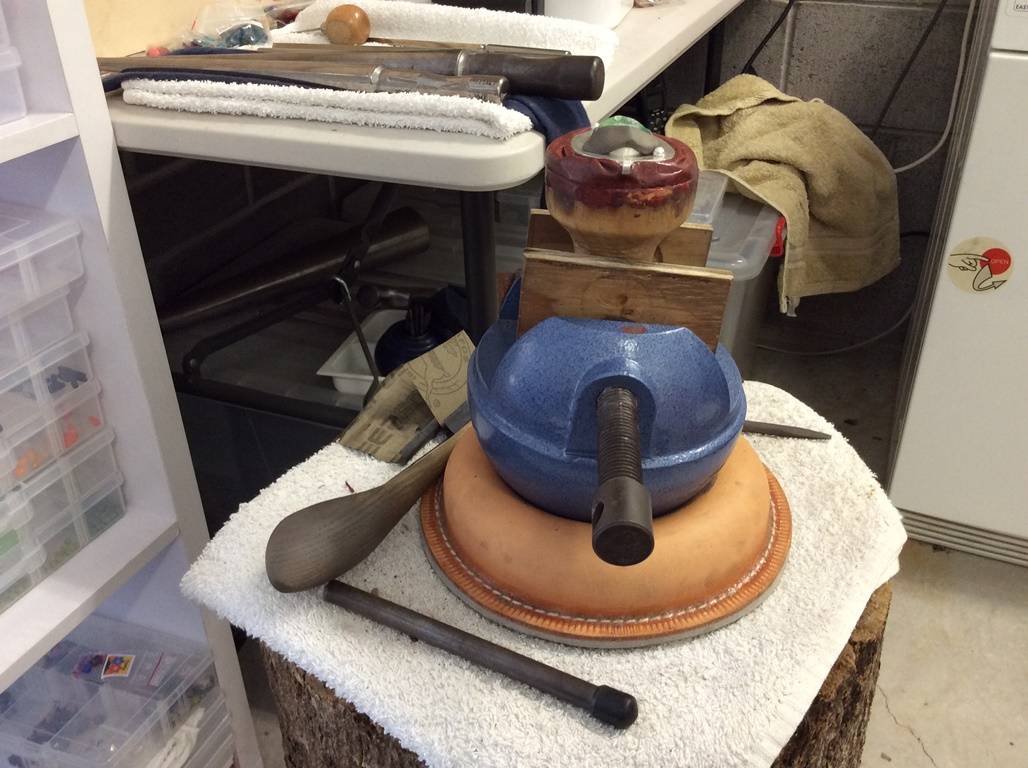 Some time with my chasing hammer, and the stone is set.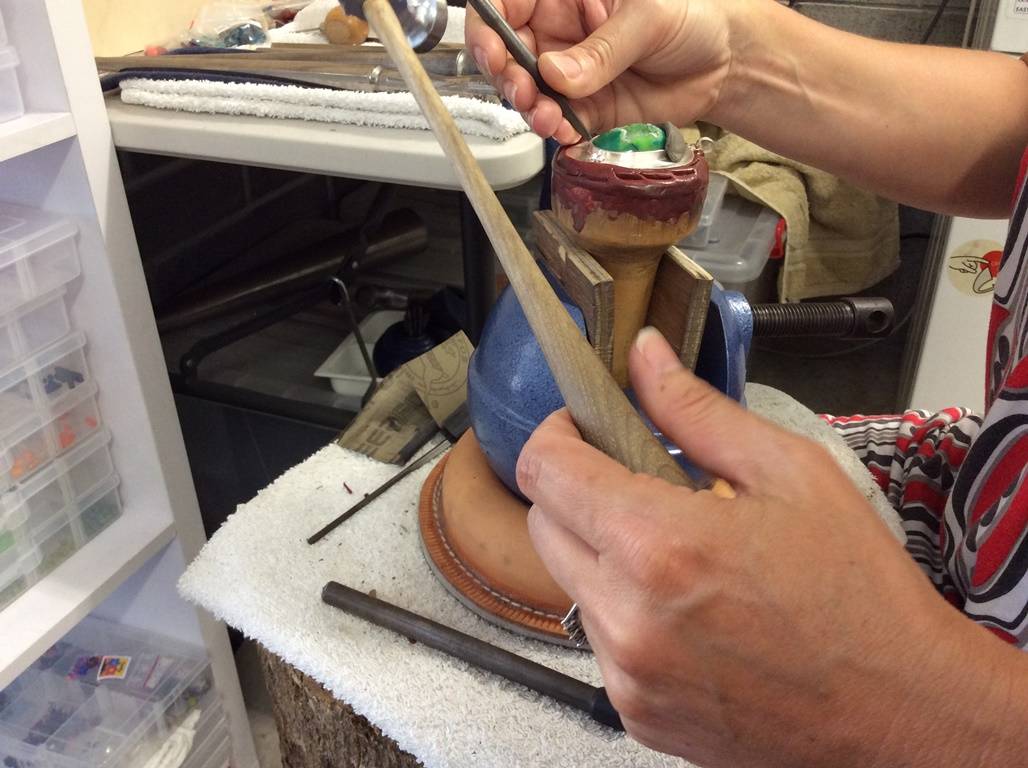 And finally, the finished piece!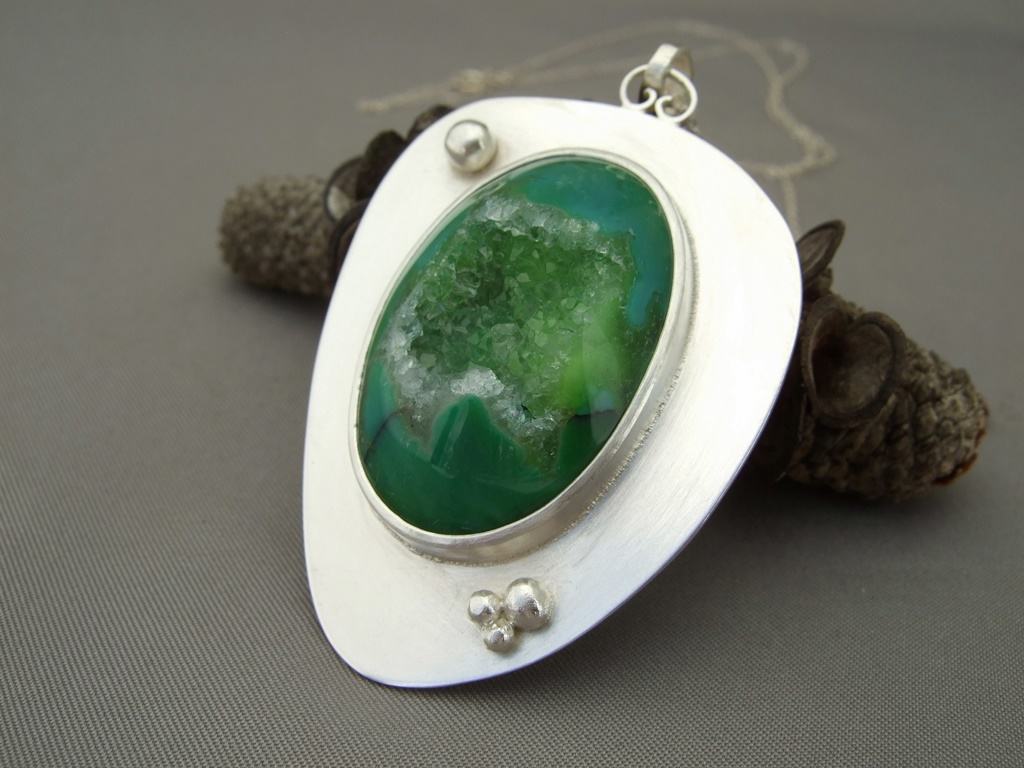 If you like this pendant, you can see more of it here in my shop.