My lovely sister Chris, who lives far away in London, inspired me to head in a new direction as we were discussing the creation of a custom made piece for her to wear. Overlay is a great technique as it gives depth and texture to the piece. I've been thinking of creating some pieces like this for a while, and Chris gave me the inspiration to start!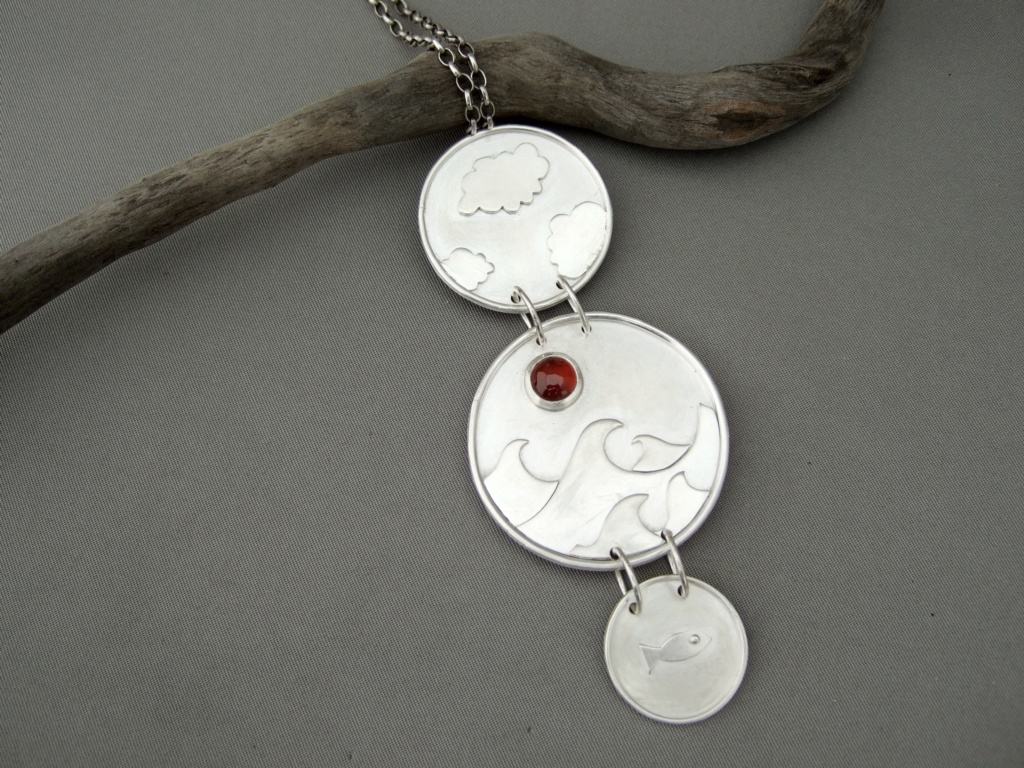 The theme of the sea resonates with Chris, as she has worked extensively with organisations who protect our marine environment. (It resonates with me, too, as I am a water sign!)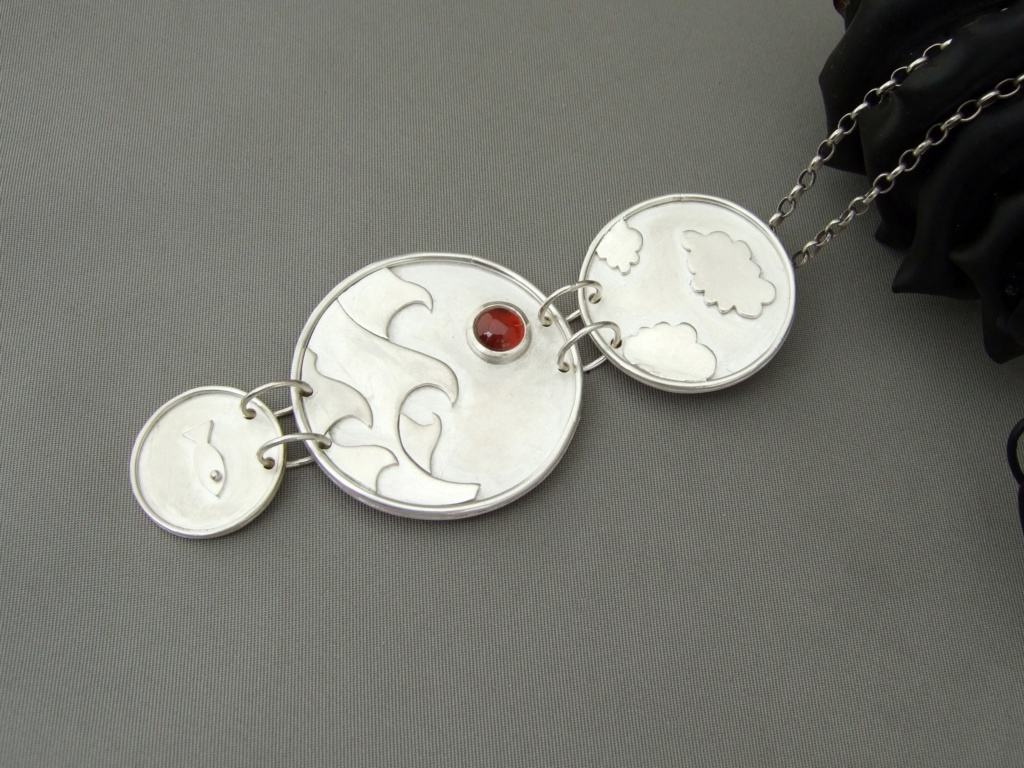 As her zodiac sign is Aquarius, for which the stone is garnet, this hessonite garnet was perfect! Hessonite garnet is a variety of grossular garnet, with a lovely glowing orange hue. It is sometimes known as cinnamon stone.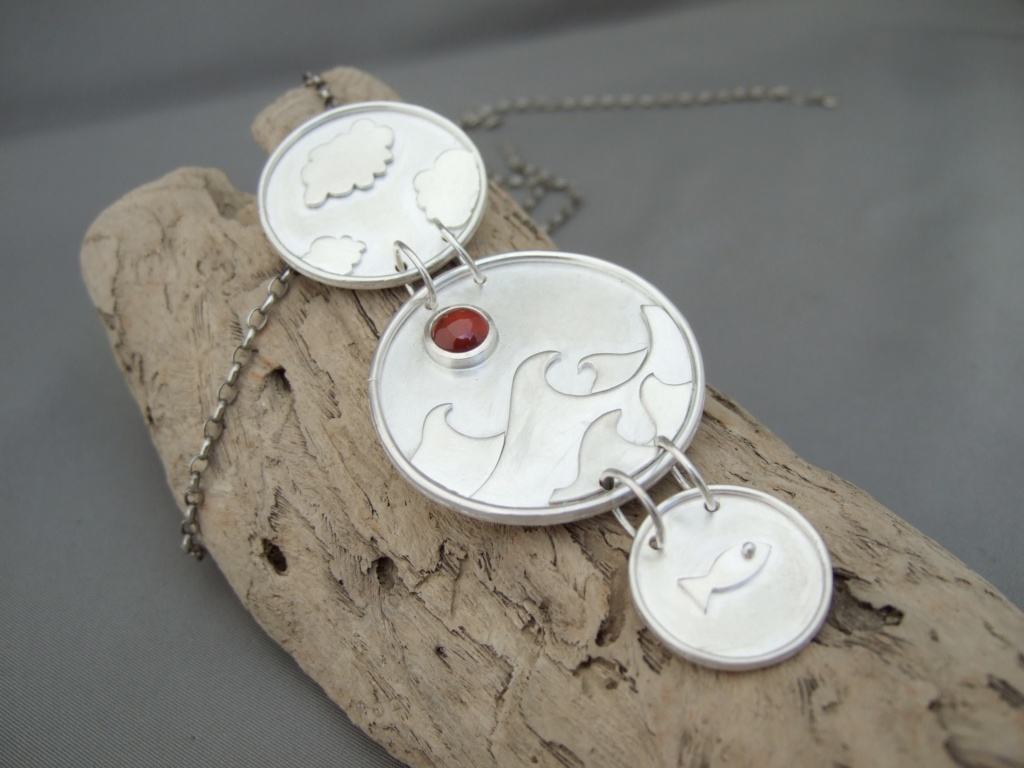 I'm really thrilled to have created this pendant, and I'm working on a new range with a similar feel! Thanks so much for the inspiration, Chris!