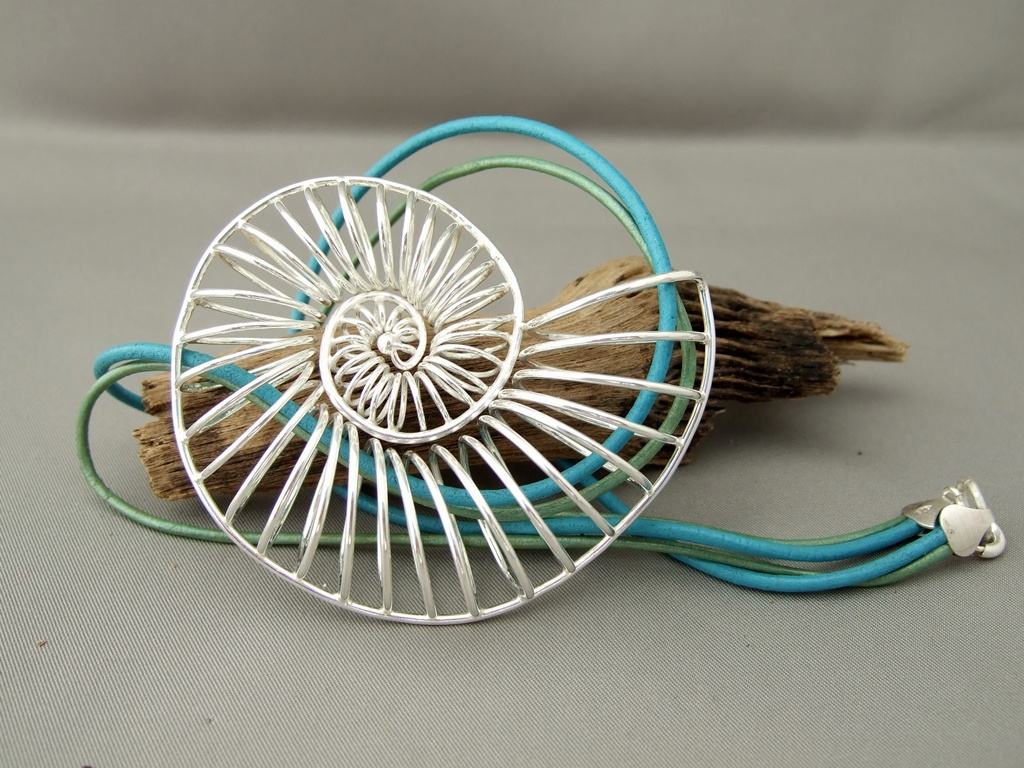 Ok, so this piece is not for sale – but I did create it! This seashell is the physical component of my latest goldsmithing course project brief. Lots of wire bending and soldering made this an interesting and challenging piece to create.
It started life as a sketch from my mind, and went through some incarnations on paper, as a freehand art drawing: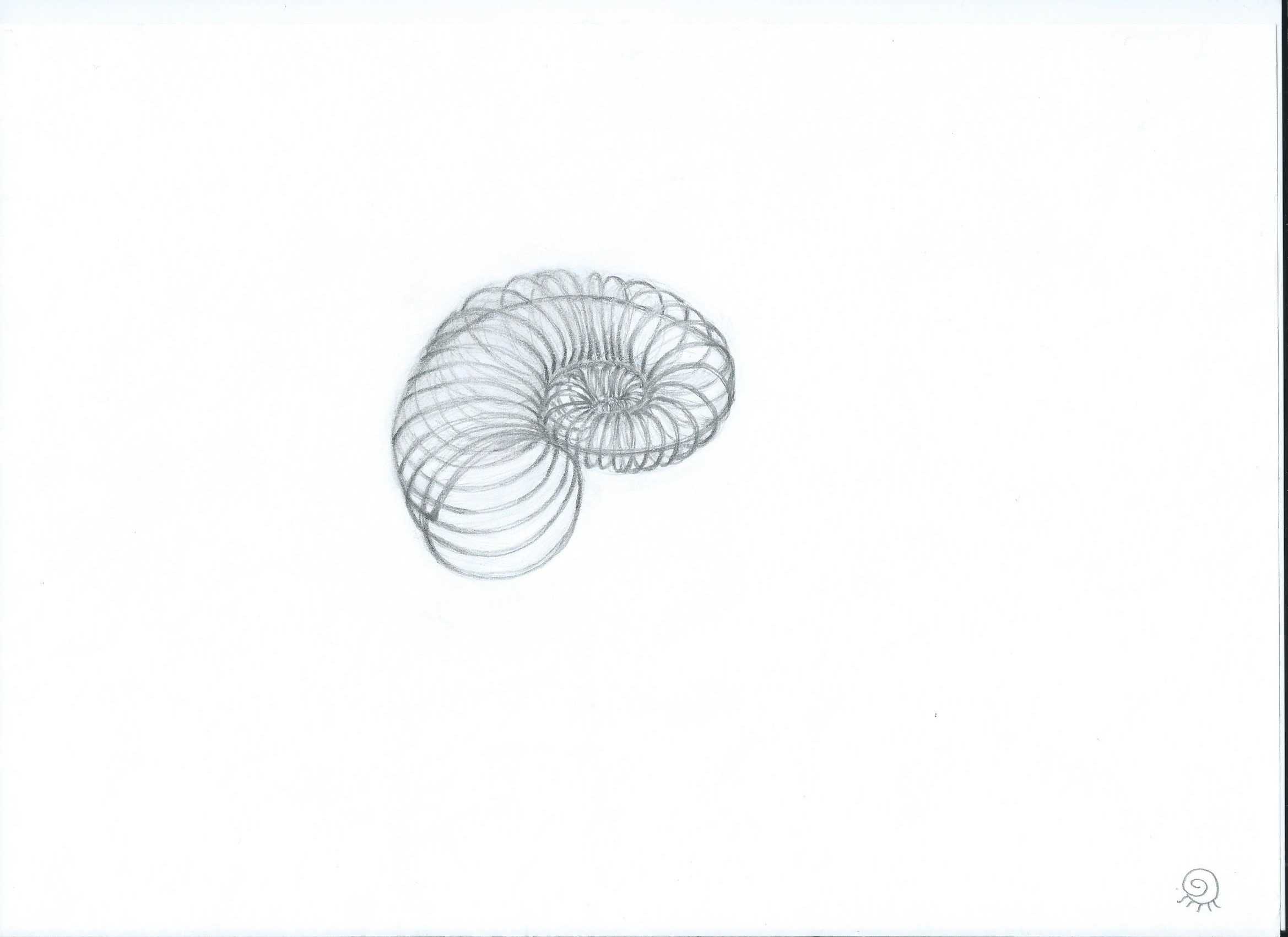 Also as a technical drawing: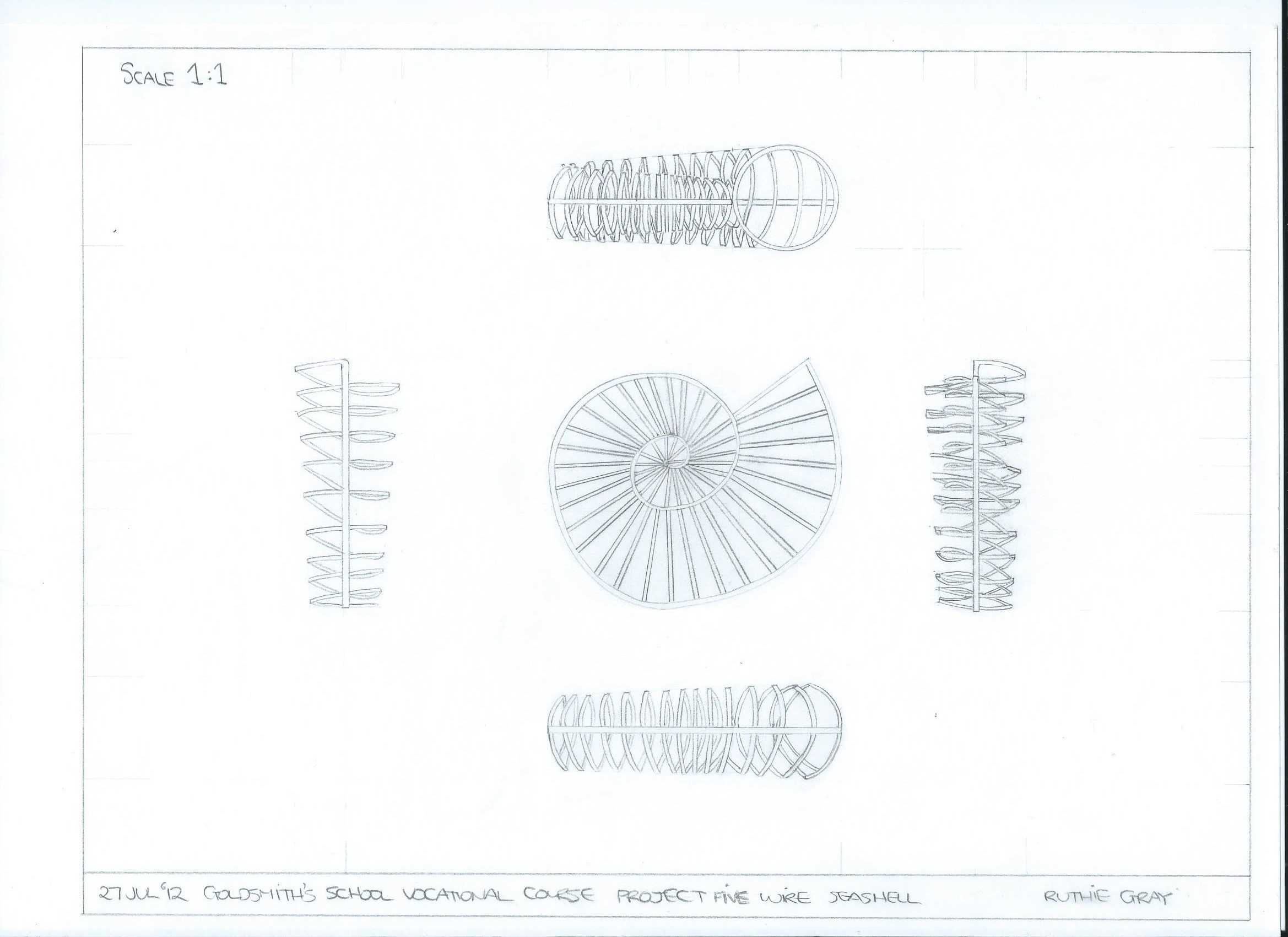 One of my very favourite creations!