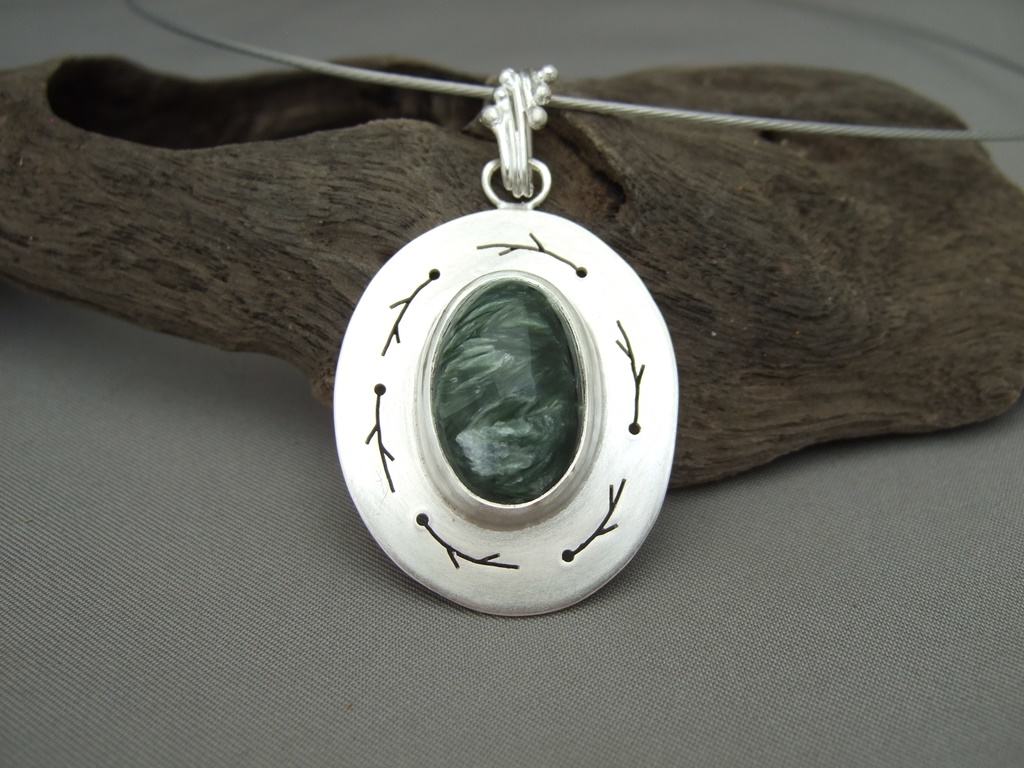 I created this pendant for my best friend. Her lovely father passed away recently, and she needed something to wear close to her heart. Seraphim were angels, and seraphinite is named because of the feathery appearance of the stone, so is a lovely choice for this piece.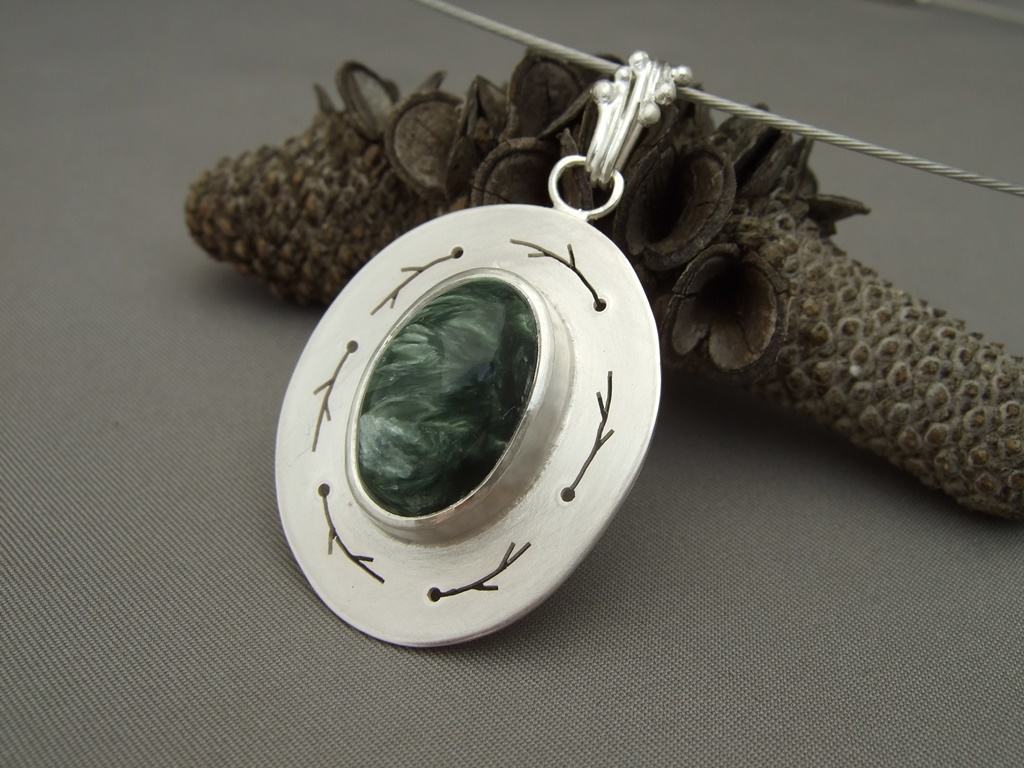 I designed it to have six feathery figures gathered around the stone, to represent Mick's six children. Morgan said the pattern also reminded her of olive branches, which was lovely, as her dad used to take her walking in olive groves.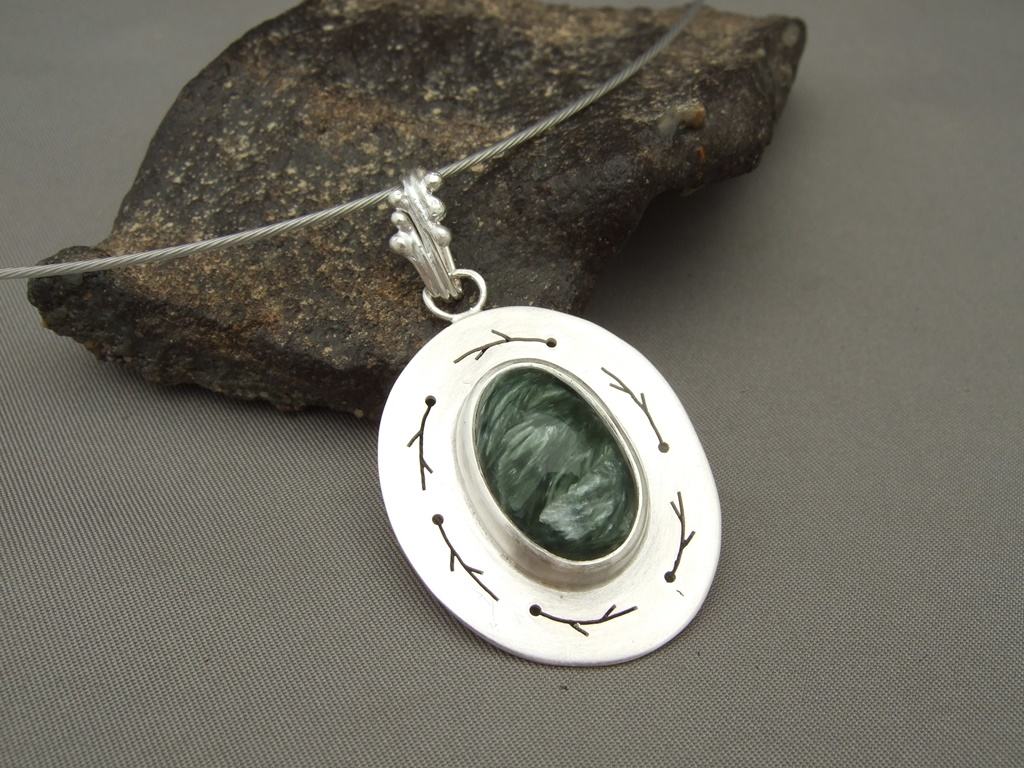 Seraphinite is believed to promote self healing and aid with contacting the spirit world.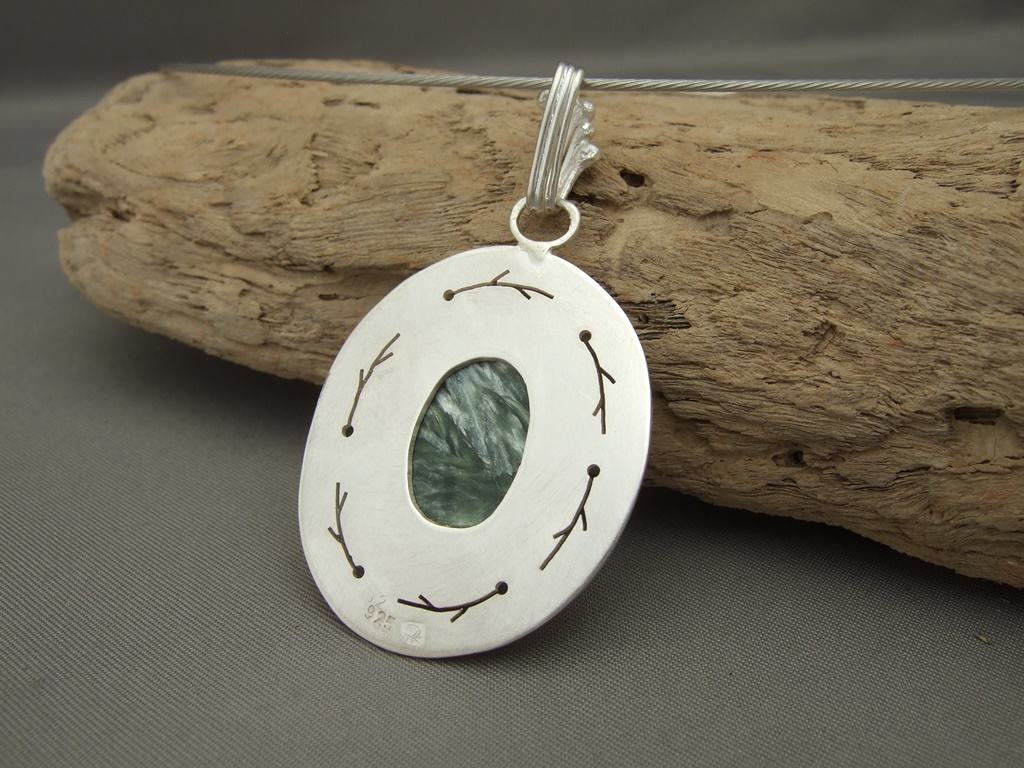 I love you my dear friend, and I hope some gentle peace comes your way.