People who know Brisbane might be familiar with le Forme del Mito sculptures, created by Arnaldo Pomodoro in 1983. Pomodoro was born on June 23, 1926, in Morciano, Romagna, Italy. These sculptures were originally theatre set pieces for Agamemnon, a classical Greek tradgedy, which were brought to Brisbane during Expo 88. The Brisbane City Council purchased them, and they were set in King George Square, later moving to their current resting place at the bottom of Jacob's Ladder in the centre of the city.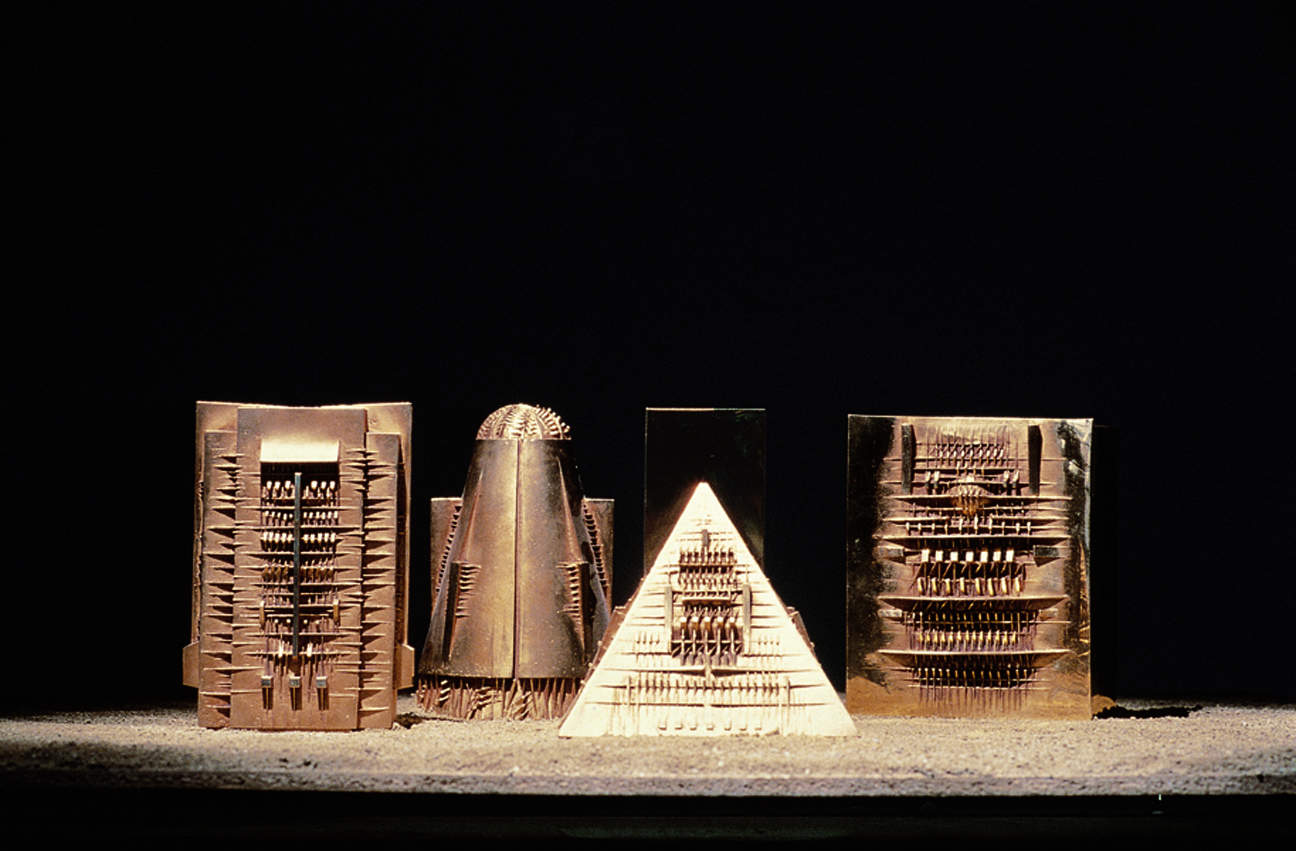 photo credit to Carlo Orsi
Each figure is created in bronze, and represents a principal character from the play. From left to right above:
La macchina – Machine – Aegisthus
L'ambizione – Ambition – Clytemnestra
Il potere – Power – Agamemnon
La profezia -Prophecy – Cassandra
The one that really spoke to me when I came upon them at the bottom of Jacob's ladder a little while ago was Clytemnestra. I'm sure it's heretical to say this, but the sculpture really reminded me of nothing so much as a Dalek. And Daleks are cool, so that makes this a very cool piece!
If you had read my recent post on the ring that I just made, you see where my mind has been lately. Very industrial scuplture! 🙂