One of my clients asked if I could create a pair of earrings to match this raw ruby ring.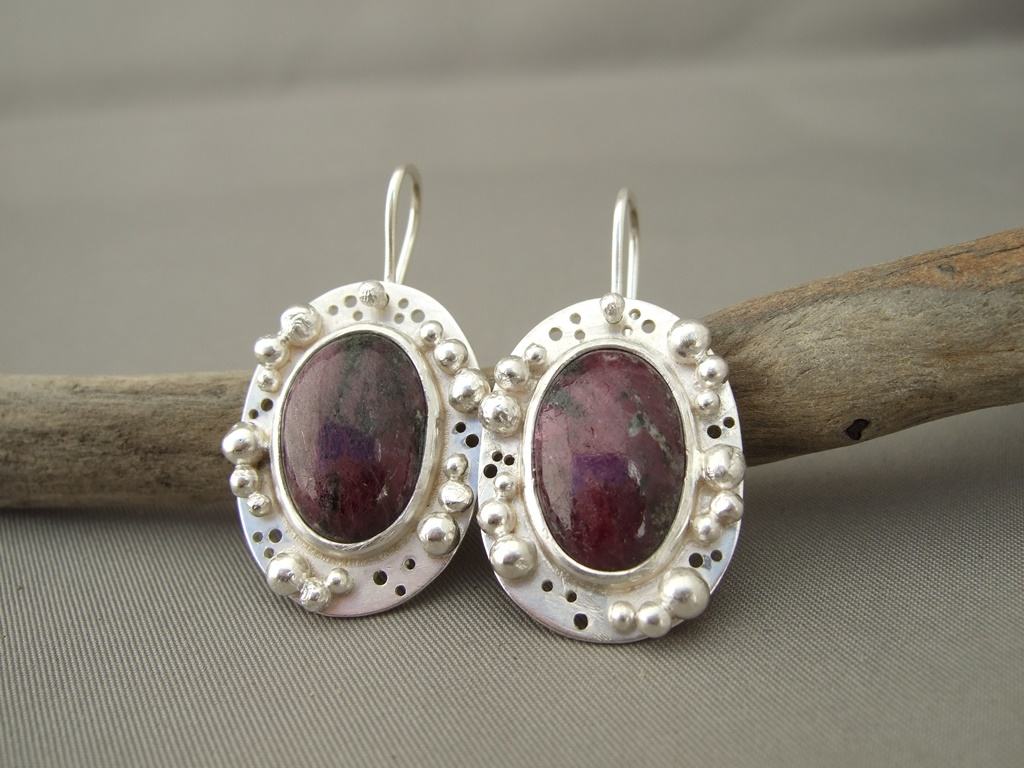 I was able to source her some matching cabochons, and here is the end result!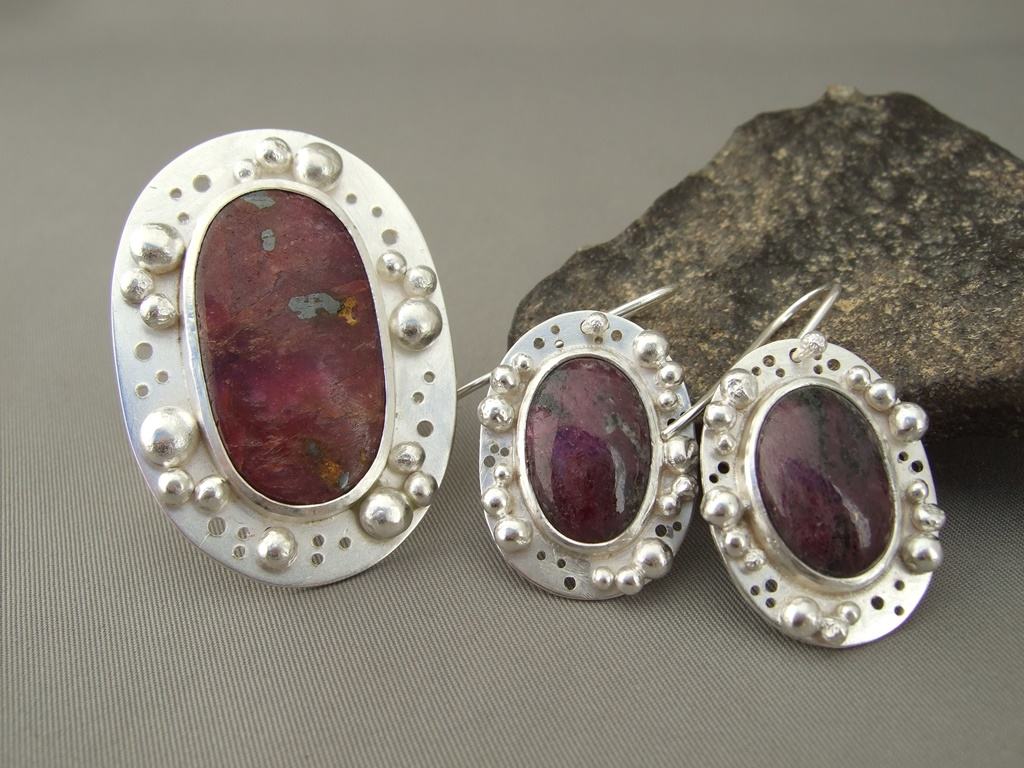 I think they turned out pretty well. I was fond of that ring, too, so it was nice to see it going off to a good home!