I met my lovely client Kate when she visited me with a friend of hers who was having a piece made. She fell in love with this petrol pink titanium coated drusy agate cabochon and asked if I could make her a ring with it.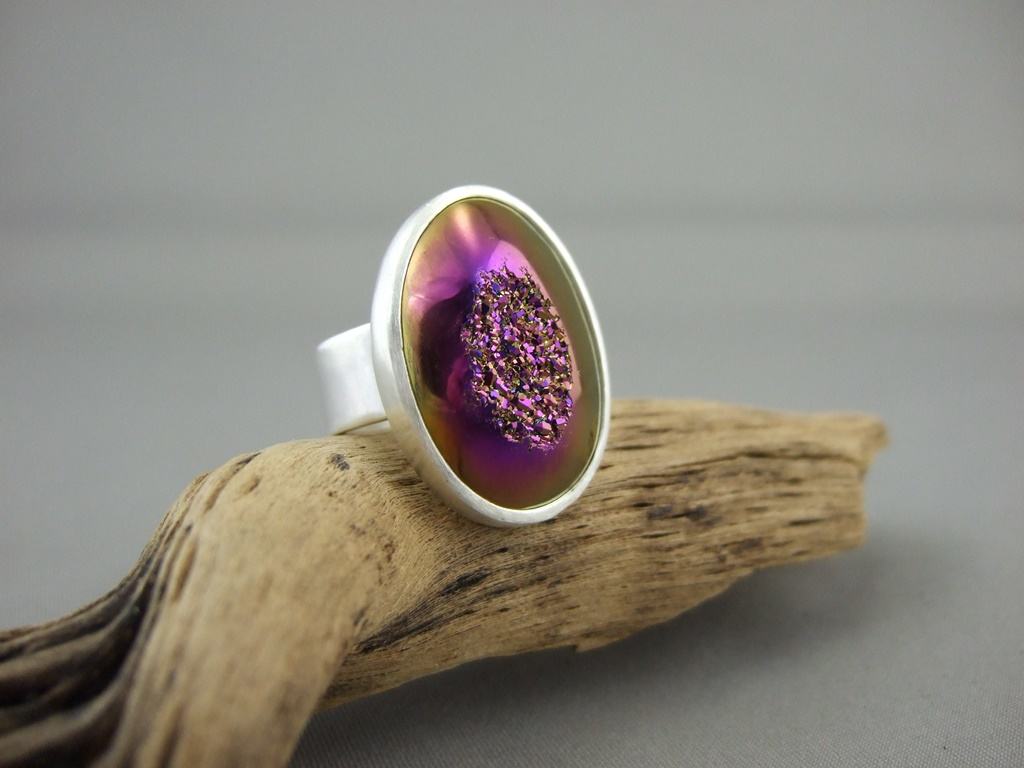 I was so happy to do that! The drusy has been treated (see my blog posts about treatments here), and I think it's gorgeous.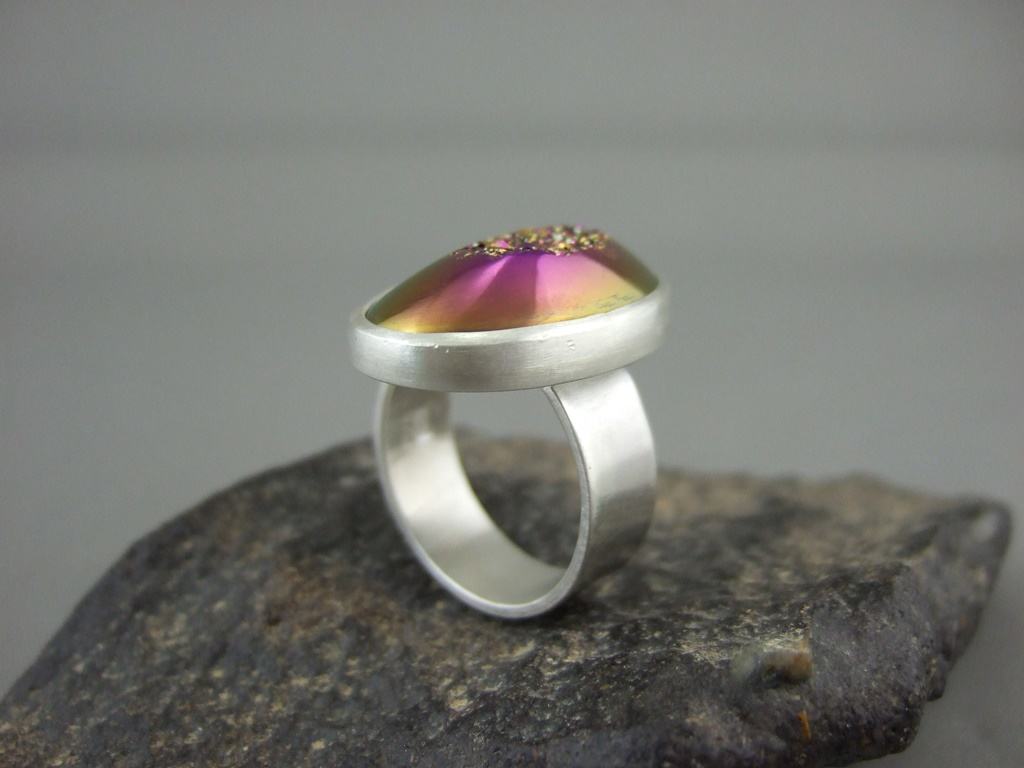 Kate is the owner of the hair & makeup salon Peach Industries on the Tasman Peninsula, and does totally amazing things with hair.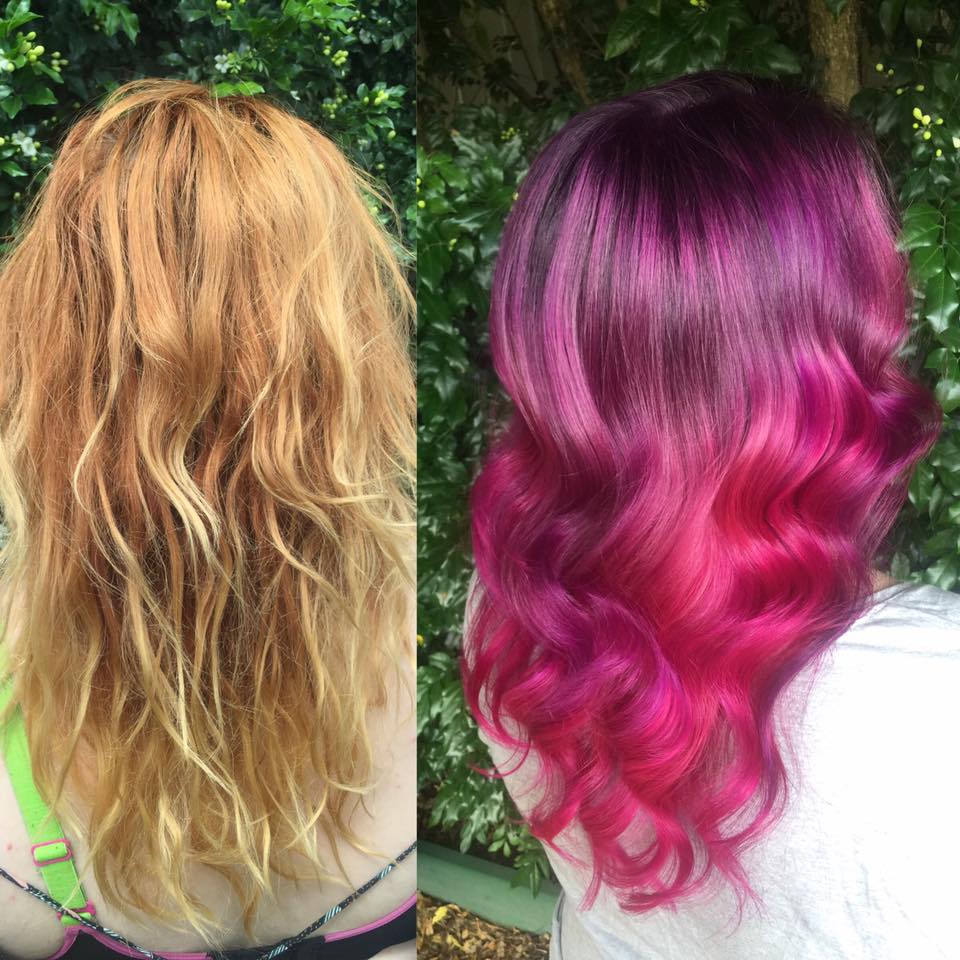 I'm loving the similarities here! Maybe you'd like your own ring made with a similar stone? Let me know!