Jen, a lovely friend of mine, commissioned me to make her a ring to replace her engagement ring, which she accidentally threw out with the potato peelings 50 years ago!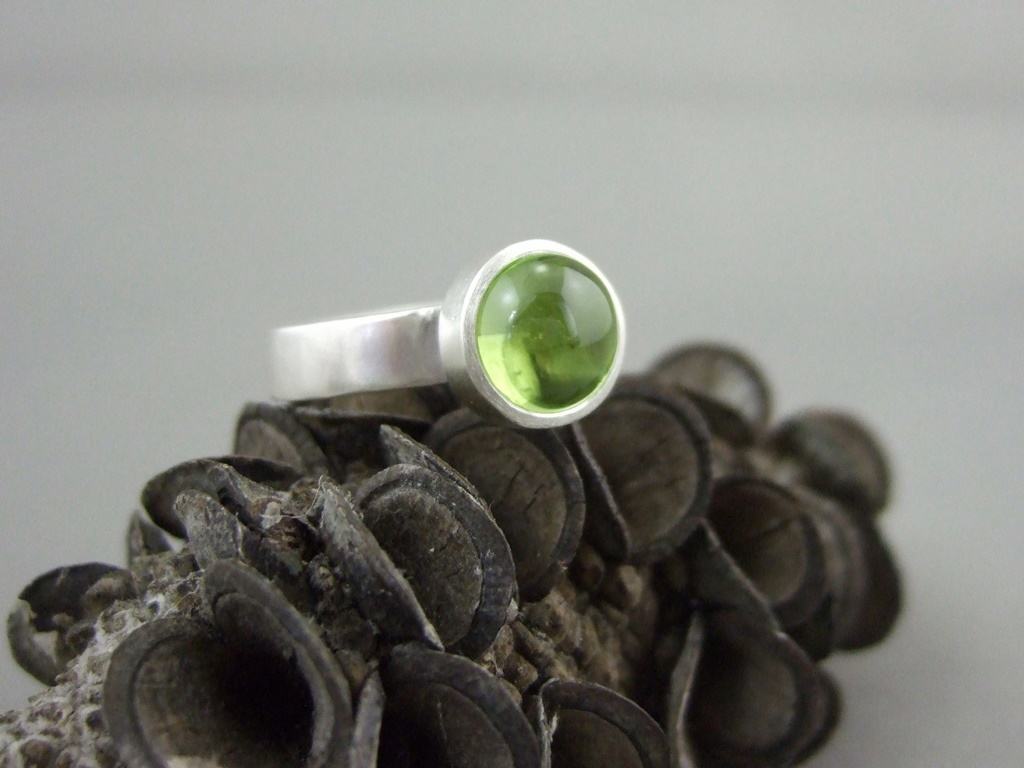 This ring is set with a lovely, high domed peridot, and is designed to fit with her wedding ring.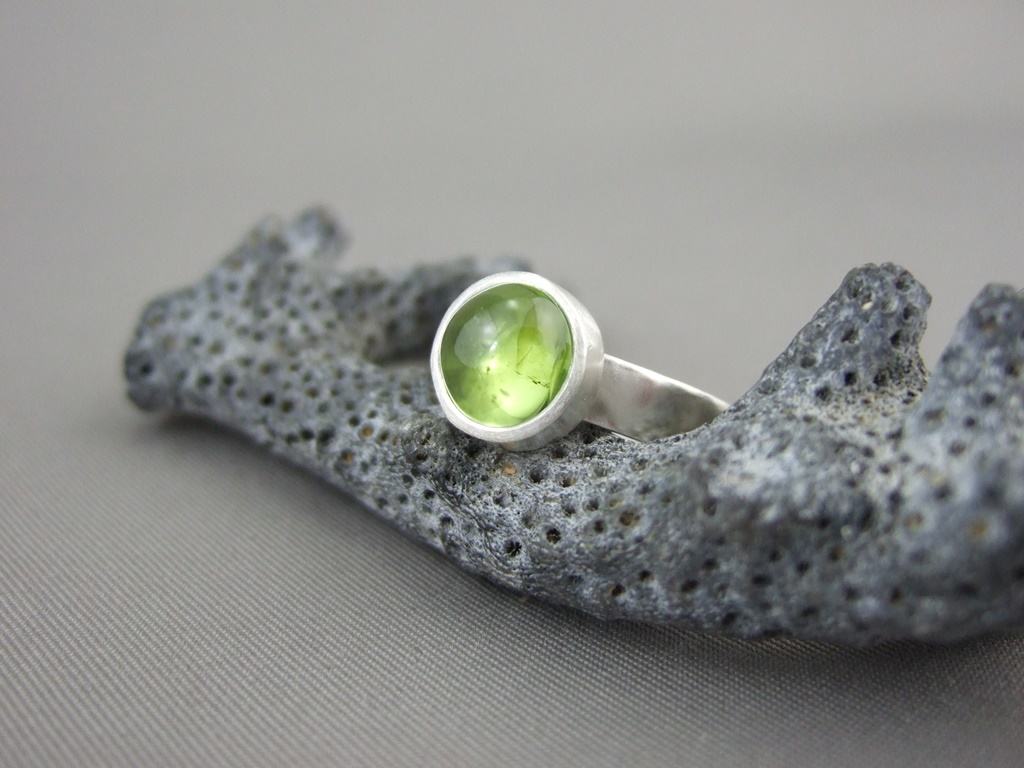 It was a joy to create, and Jen was an absolute delight to work with. I love what I do!