The lovely Charmaine, for whom I have previously created this ring, this ring, this ring and this ring for, asked me to make her friend a ring from this fabulous round peacock blue drusy agate cabochon.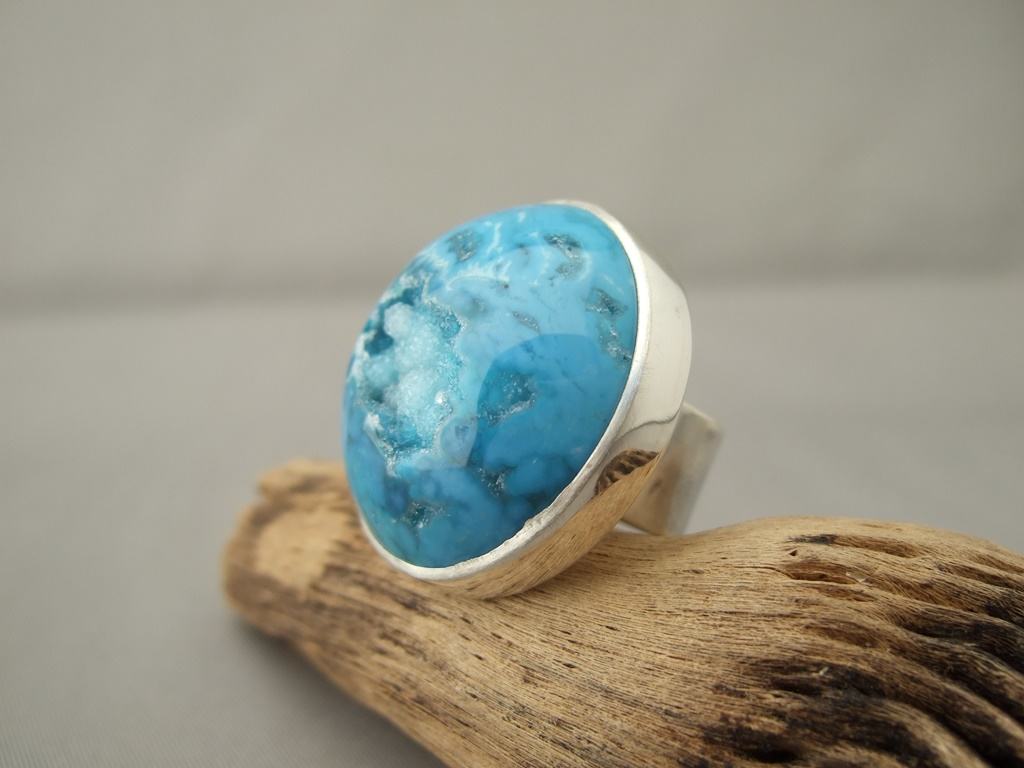 Unfortunately, we managed to get Charmaine's friend's ring size a little confused –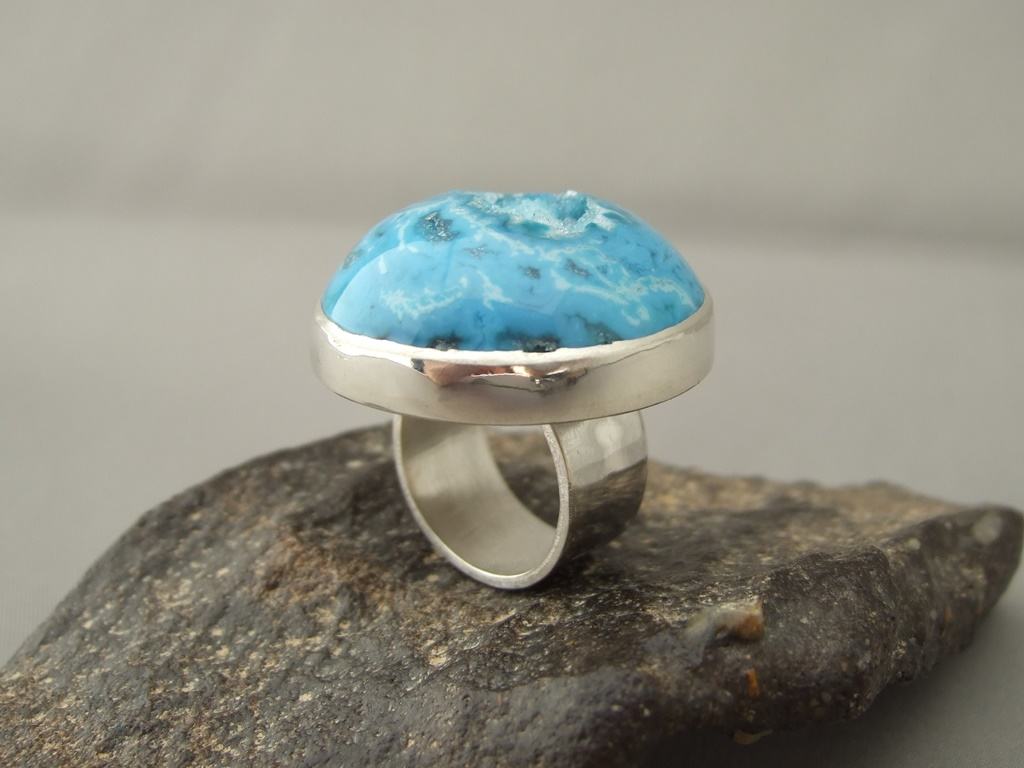 so Charmaine is keeping this one for herself, and I'll create another for her friend. As always it is such a pleasure to create for her! Thanks, Charmaine!